Monthly Archives:
February 2015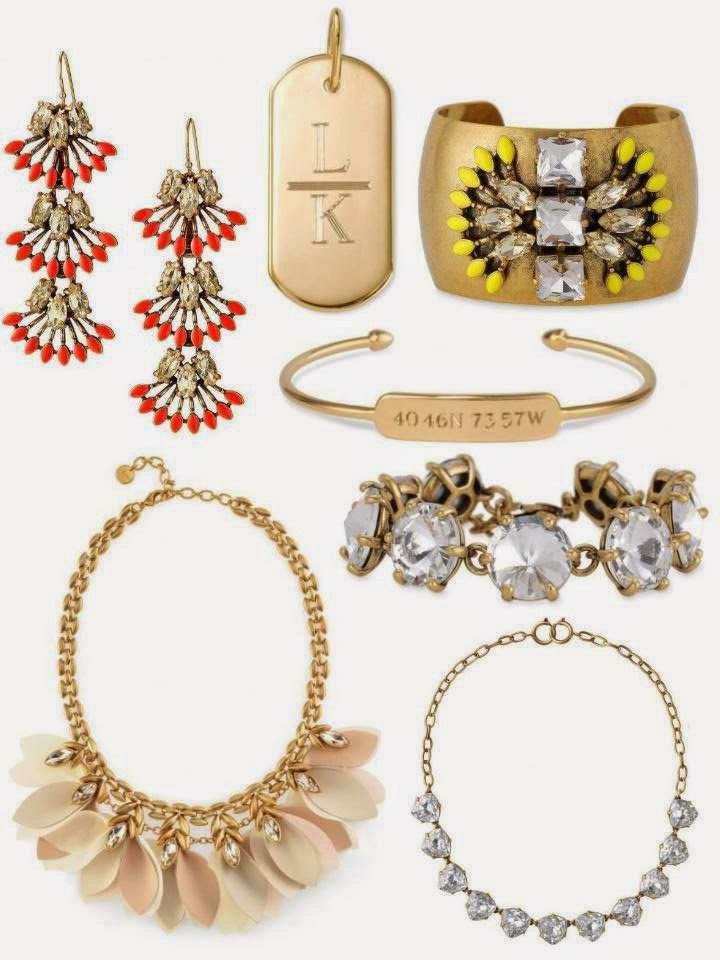 Hey, sassies! We've teamed up with
Stella & Dot
to host an online trunk show, and you're invited! It launches on Saturday, February 7th at 9:00 AM central and we are so obsessed with all of the pieces for Spring 2015! Click
here
to RSVP and here are a few of our fab finds that we are dying over! The engravables are on point, and we love a fun statement necklace! And here's another fun fact, we are also doing a give-away! To receive an official invite, please leave us your email address in a comment and we will get that sent to ya!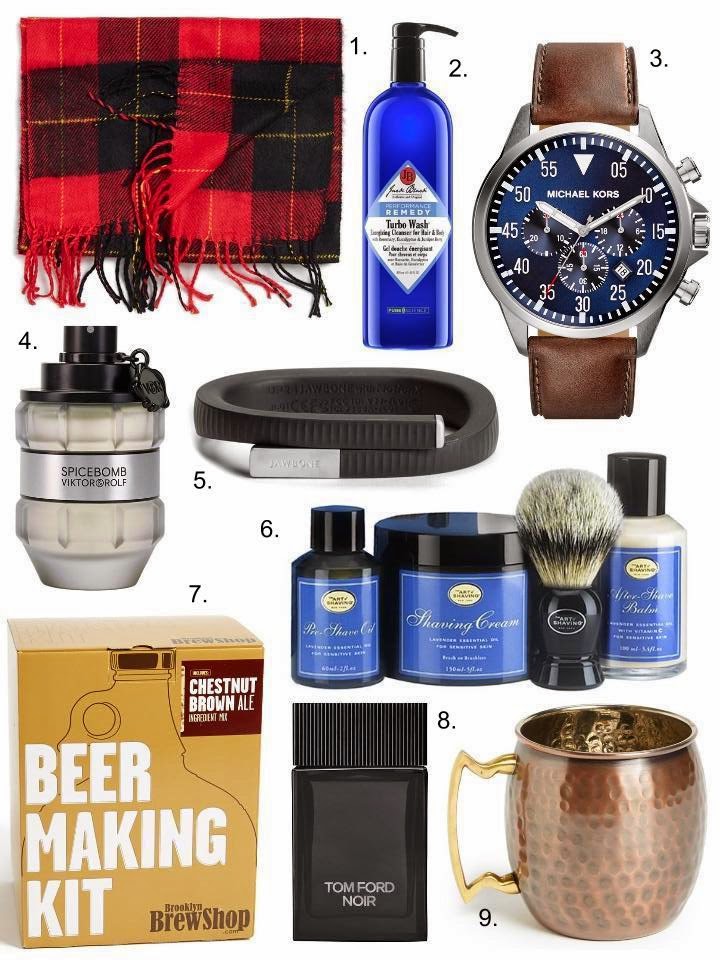 Happy February! We are making this Valentine's Day a little easier for all you ladies who aren't exactly sure what to get your man! From the sharp dressed man to the one who loves a cold one with his buddies, we've made a gift guide that will sure to fit any guy and your check book!
1. We love this Tartan Check Knit Scarf by Topman! It's perfect for the guy that loves to make a statement but keeps it on the subtle side, and it's also great for the guy that you have to force to get out of his Nike sweats and tshirt. Enough said, it gets two thumbs up from us.
2. Who doesn't like their man smelling fresh and clean? If you don't, there's institutions for that. Seriously. The Turbo Wash Energizing Cleanser for Hair & Body by Jack Black has amazing benefits such as rosemary and eucalyptus that helps support a healthier immune system and aides in clearing up those yucky colds. Plus, if your man hits the gym it helps eliminate lactic acid for a faster post-workout recovery. All around, it's amazing so we suggest you go right ahead and jump in the shower and give him some company. You're welcome.
3. Raise your hand if your hubby/bf has a problem being on time. Yeah, we know a few. Michael Kors 'Gage' Chronograph Leather Strap Watch will keep your guy looking stylish while keeping him on check for y'all's next sexy date night.
4. Viktor & Rolf 'Spicebomb Eau Fraiche' makes her clothes fall off. That's all.
5. Jawbone 'UP24' Fitness Wristband is really great for your obsessive, crazed better half that counts every calorie and spends more time at the gym than he does with you. It happens. But hey, at least he's smokin'.
6. Some like it clean-shaven and others like it burly. Which ever you prefer, grooming is a necessity and The Art of Shaving put together The 4 Elements of the Perfect Shave. It's pretty luxurious with a relaxing lavender scent. Now you won't have to argue with him to shave when you're going to meet your parents.
7. Apparently, beer is like really important to guys. It's like a religion. So this
Brooklyn Brew Shop Chestnut Brown Ale One Gallon Beer Making Kit
would be a super fun gift. It's no longer available at Nordstrom, but we found the Jalapeño Saison Kit at
Anthropology
!
8. You'll thank us later when you get him Tom Ford Noir. It's sinful.
9. 10 Strawberry Street Copper Mug would be great for a date night in! Make some Moscow Mules and put on some steaks, voila! Perfect!