Monthly Archives:
November 2015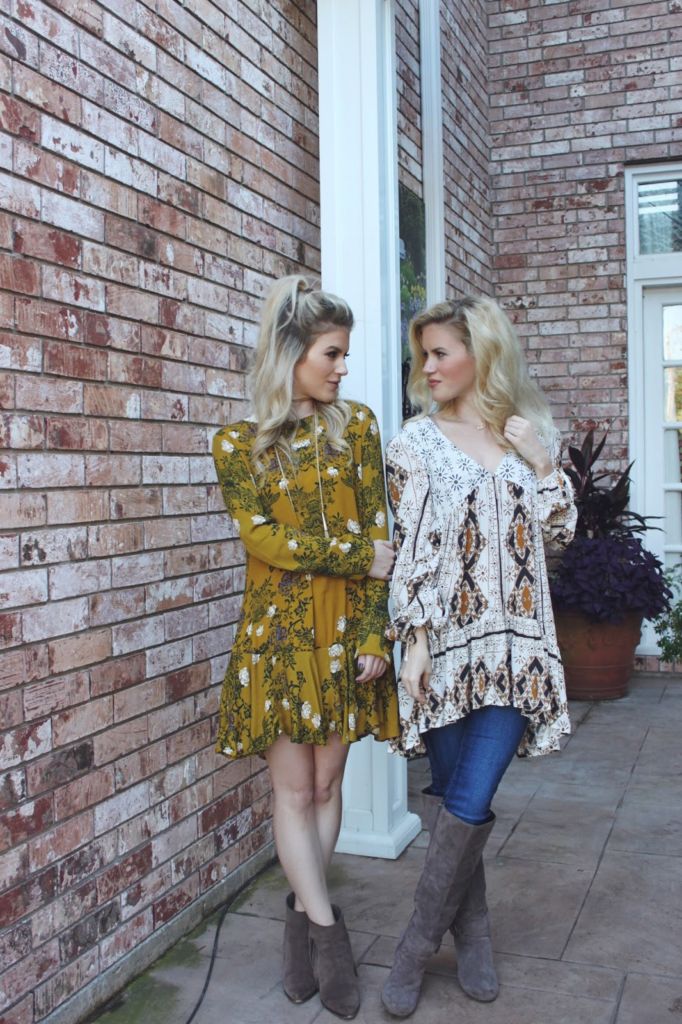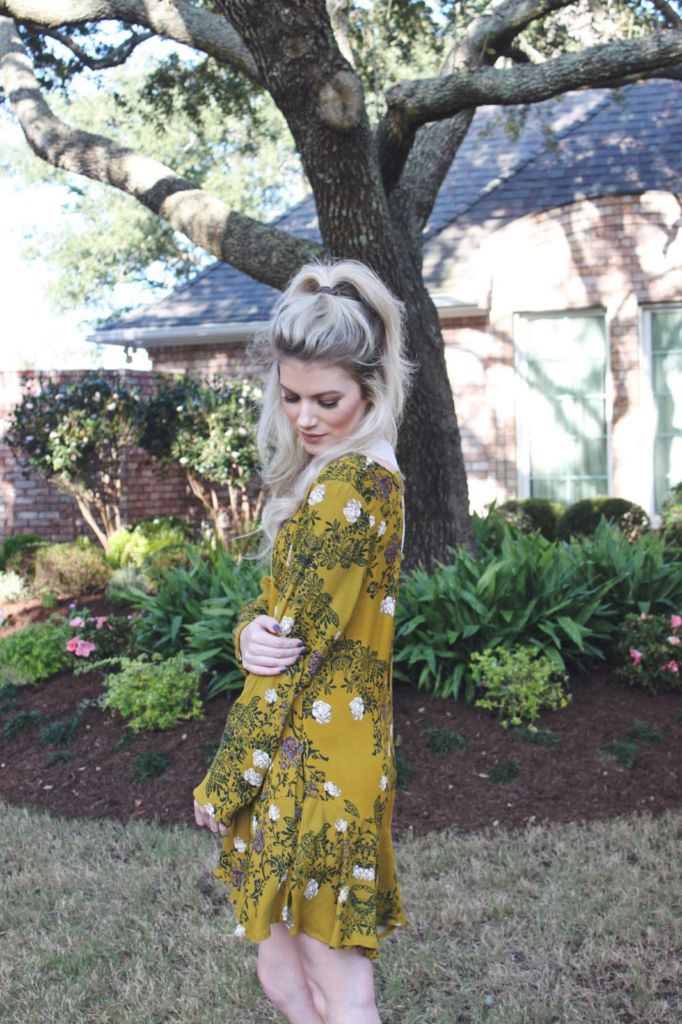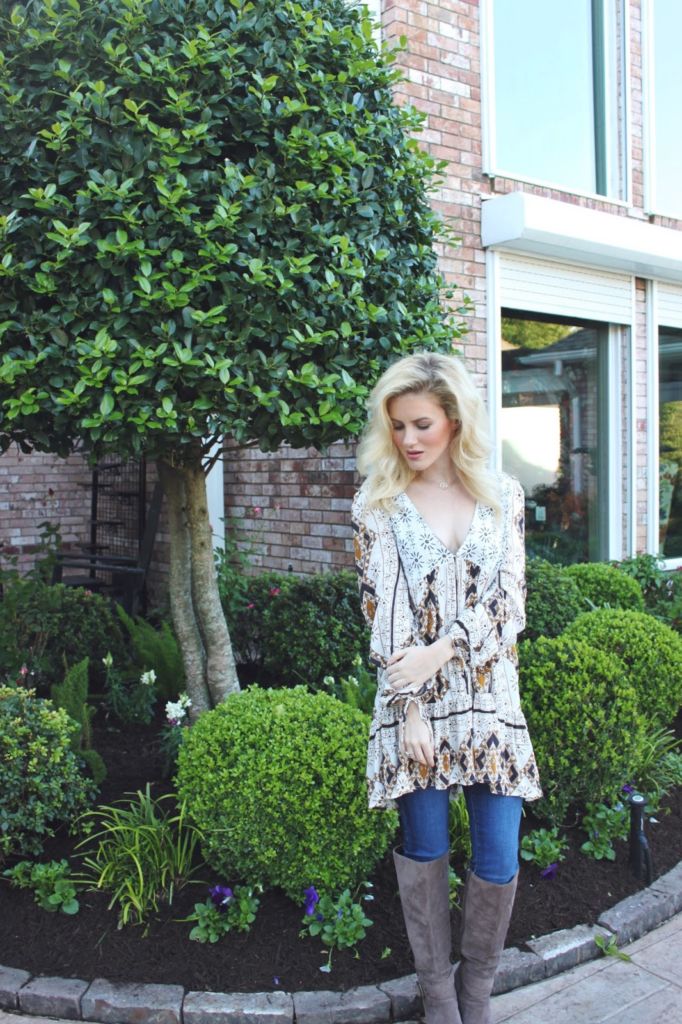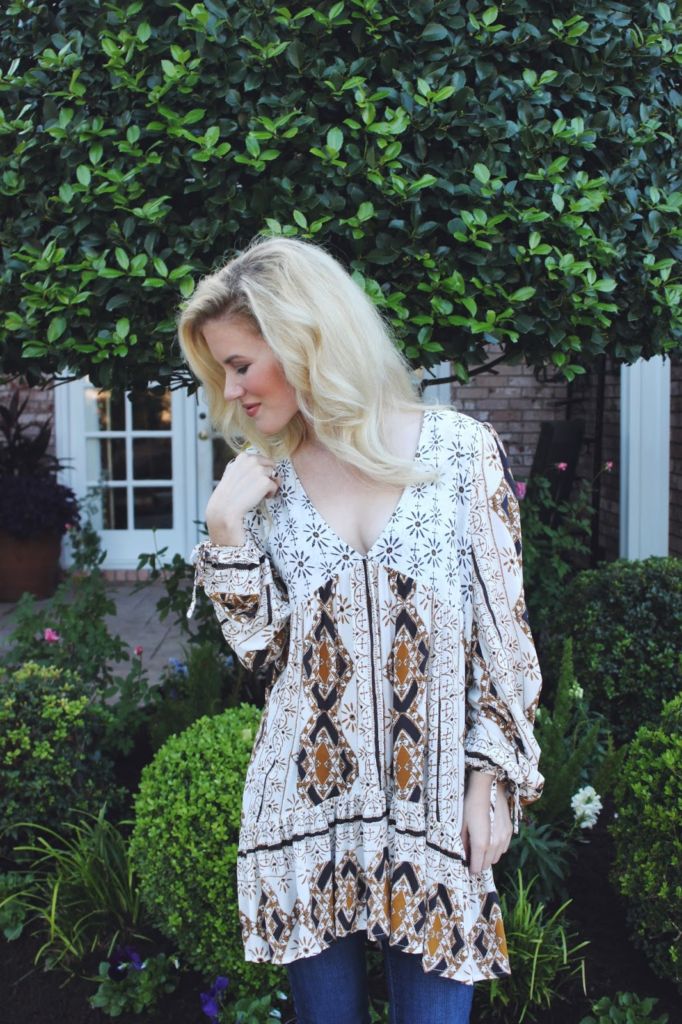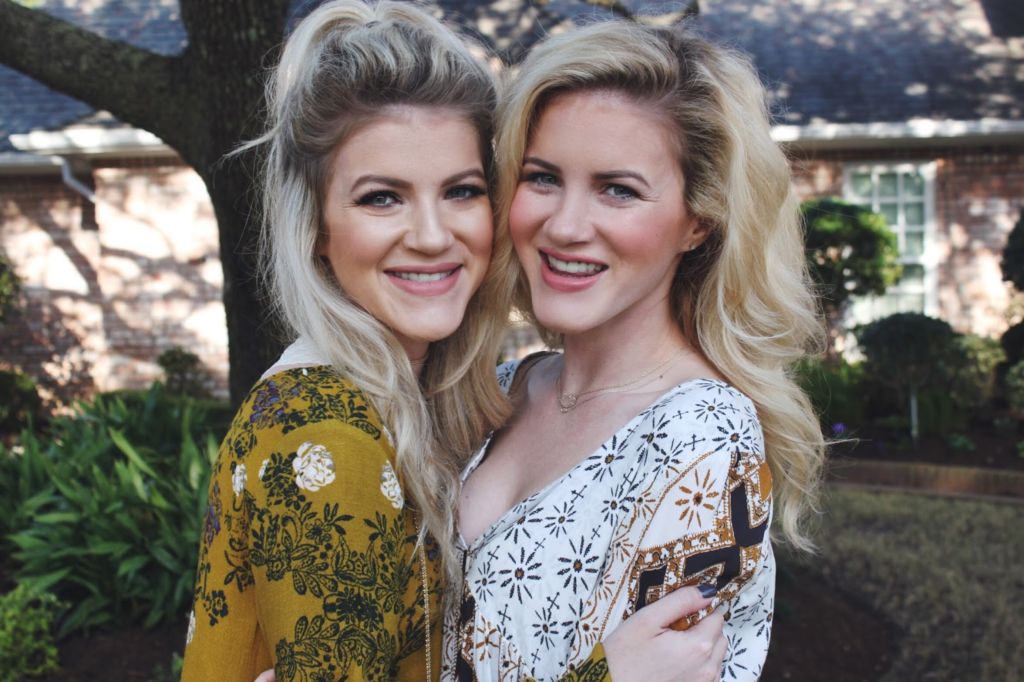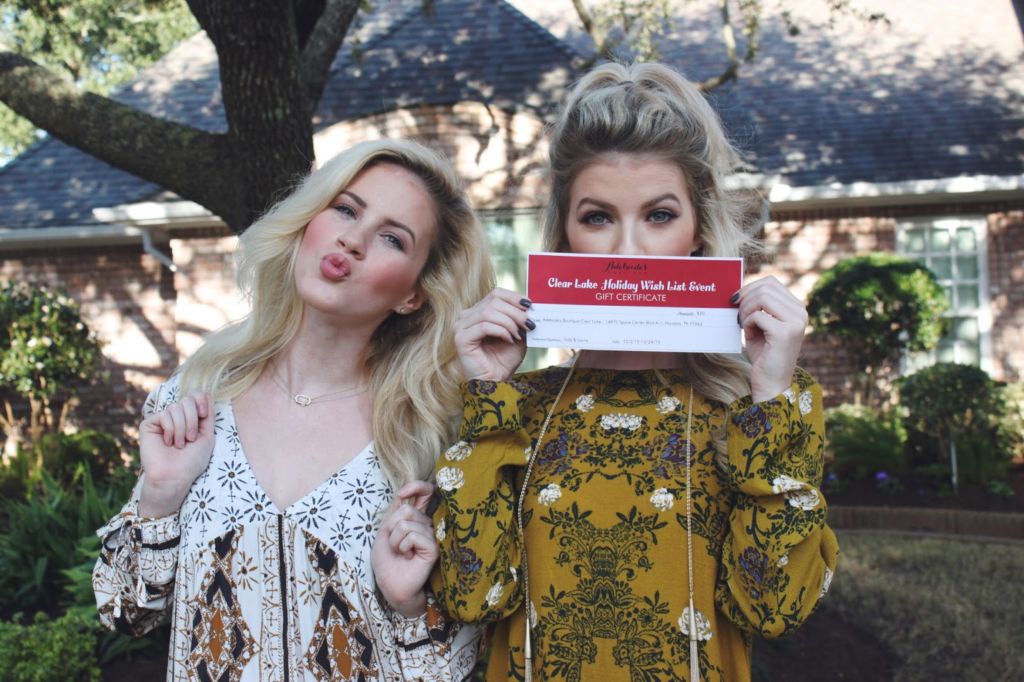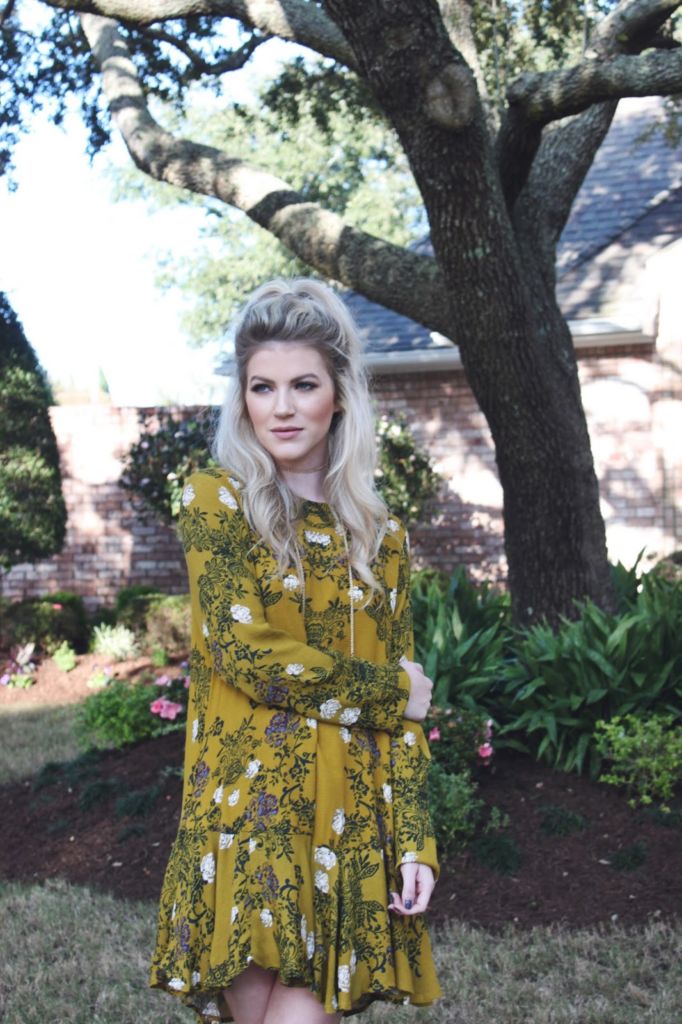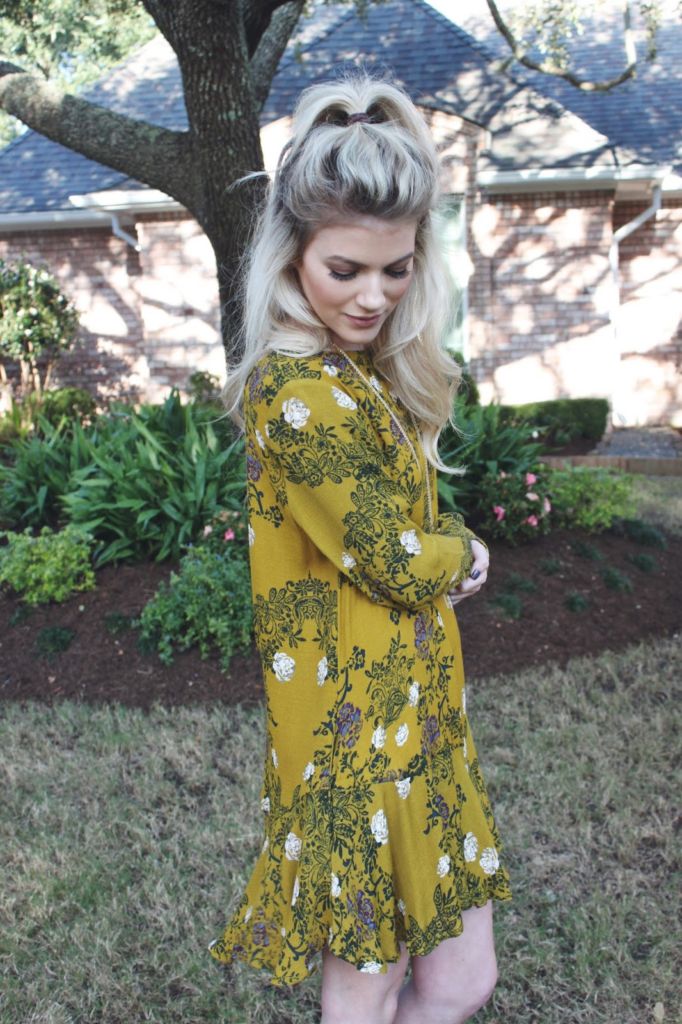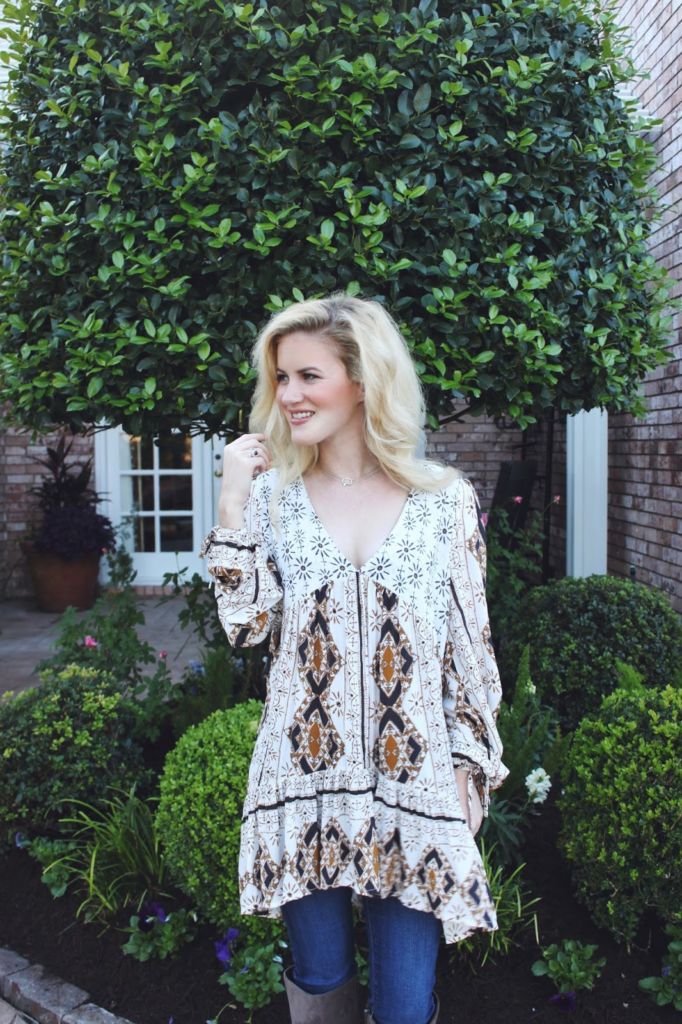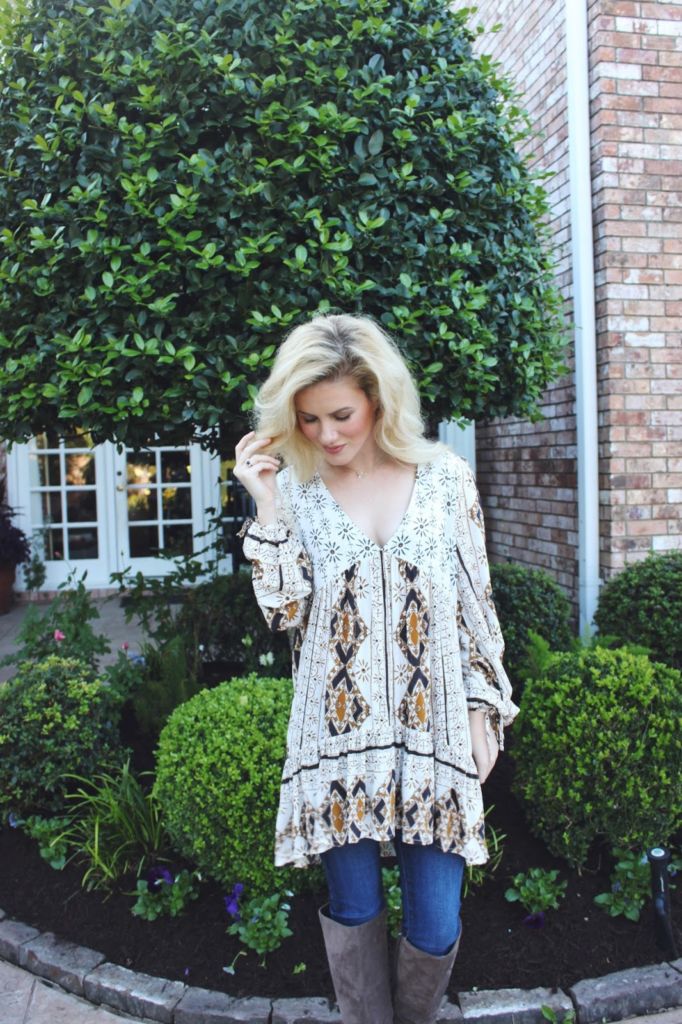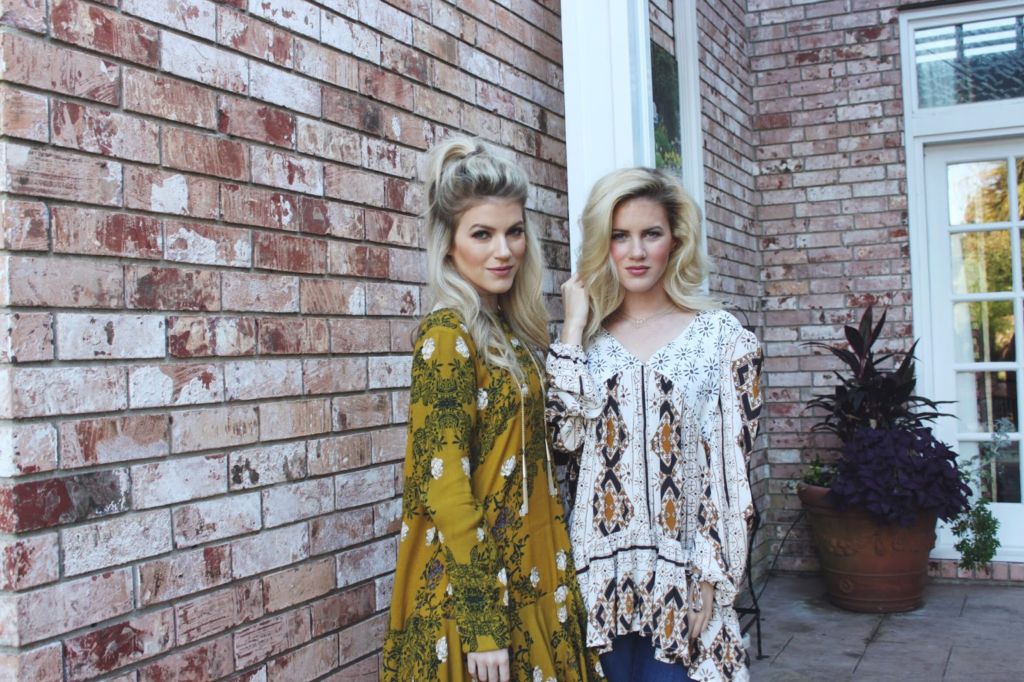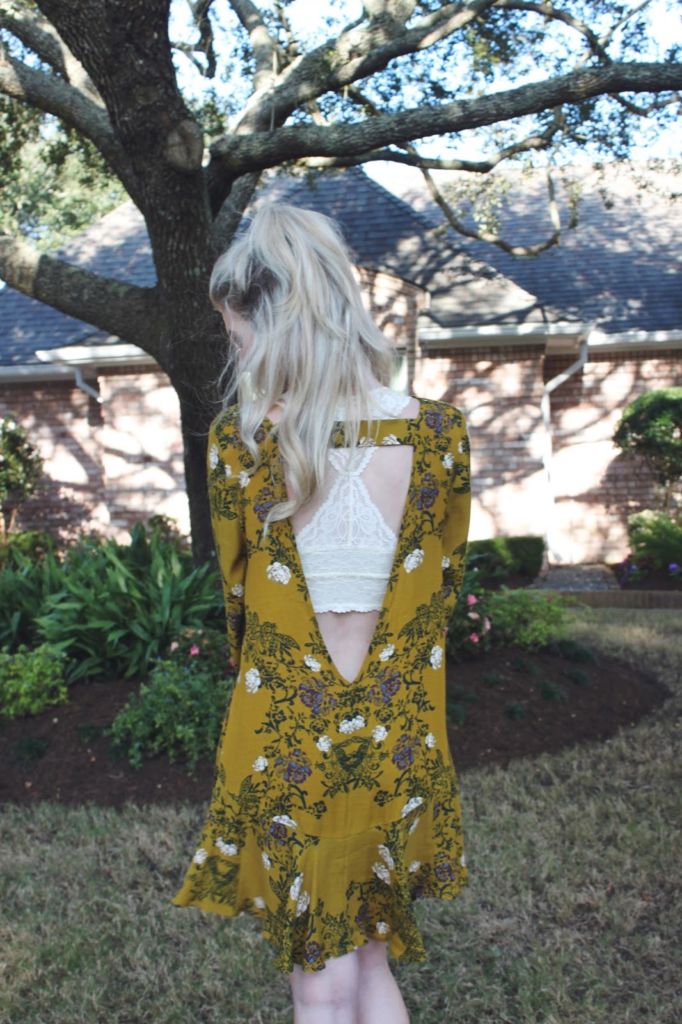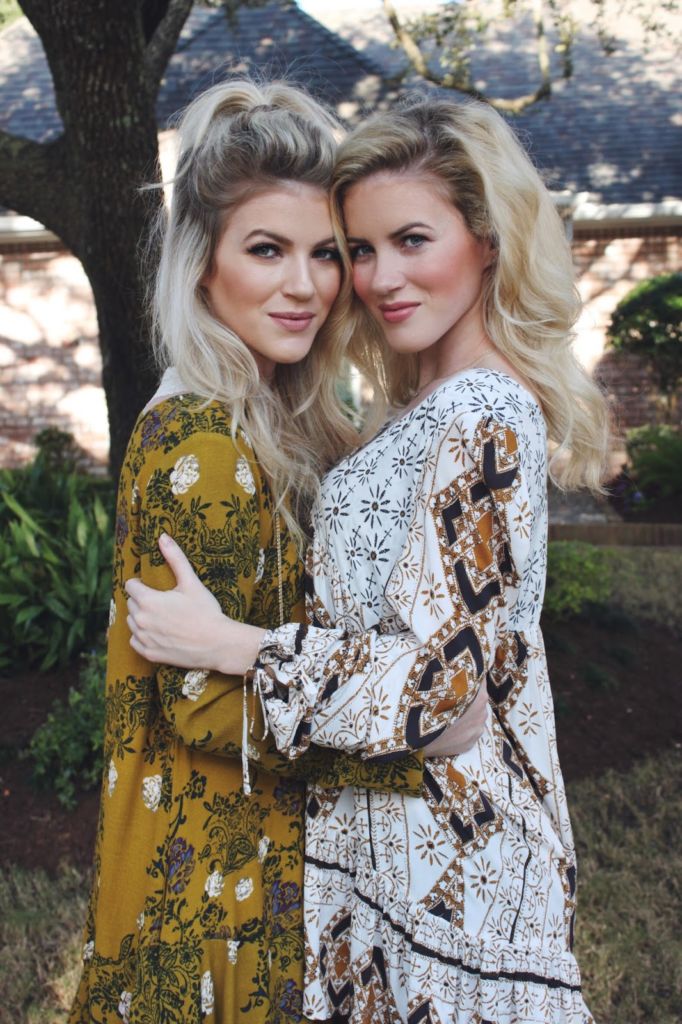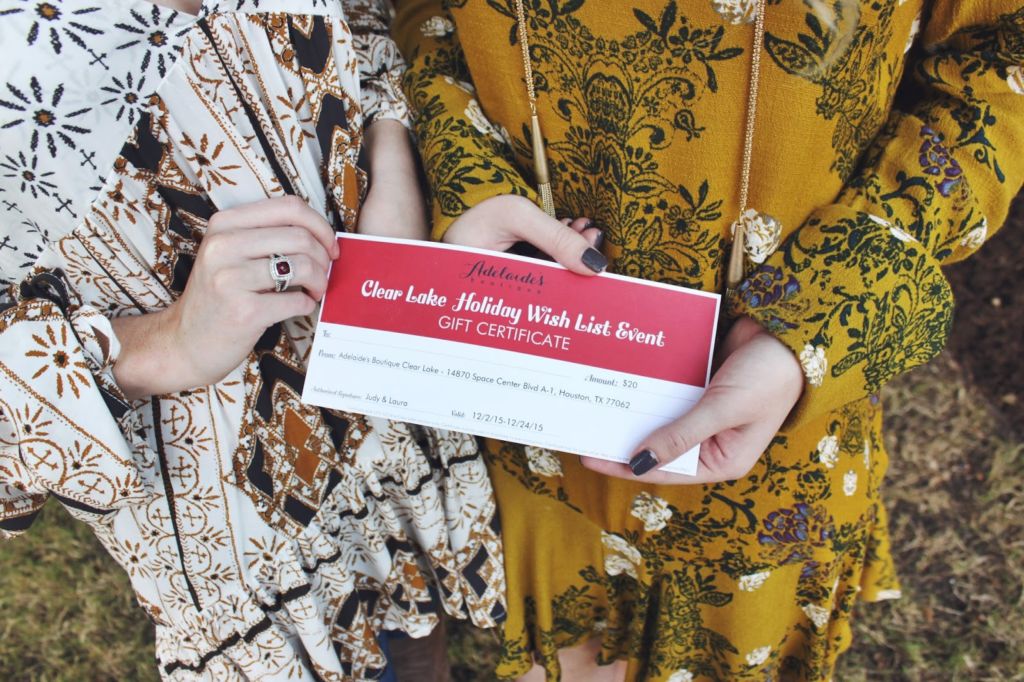 Both looks from Adelaide's Friendswood
Happy Thanksgiving, everyone!
We are spending Thanksgiving stuffing our tummies with turkey, horseradish macaroni and cheese baked goodness, and lots, and I mean lots, of pie. This holiday is truly a reminder of how blessed and thankful we are. In a materialistic world, it is easier to say how "blessed" you are for certain things and "stuff." Instead of being blessed for having a nice car or carrying a nice bag, remember how blessed you are to be eating a hot meal today, able to take a bath, sleep in a warm, comfy bed, and kissed and loved on by your person. Such unnoticed blessings are the ones we should most cherish. We are praying of those who do not get to experience those on this holiday and every holiday. Thanksgiving blessings to all (and a bottle of Tums).
On that note, we worked with Adelaide's Friendswood to bring you our favorite holiday looks! Hailey's ivory low cut top and Kailey's gold dress are both
Free People
and we are OBSESSED! We put a little twist on the traditional season looks of sweaters and leggings and went with fun prints with suede booties and
Kendra Scott
glitters.
Adeladie's is putting on some really fun Black Friday sales that includes spending $75 and receive Free People socks or spending $200 and receive Free People socks + S'Well bottle! Pretty good deal if you ask us! Alex & Ani will also be 15% off! AND starting on December 1st, Adelaide's Holiday Wish List Event will begin! Visit both locations from 5:00-8:00 and receive a $20 Adelaide's gift certificate for creating your very own wish list of 5 or more items! We absolutely loved working with this sweet little boutique and they have some great finds for the holiday season! Visit our past blog post with them to see some of the items that they carry, you're gonna love it!
Adelaide's Clearlake
14870 Space Center Blvd. Suite A-1
Houston, Texas 77062
Adelaide's Friendswood
6011 W. Main Street Suite B-104
League City, Texas 77573
This post is sponsored by Adelaide's Friendswood.
Great layout of the store! Plus we are obsessing over the brick wall!
Hands down one of the best nail polishes ever.
We swear by these bottles! Keeps your drink cold for 24 hours.
Gorgeous gifts and home decor!
Show Me Your Mumu
Loren Hope
YAS. Rifle Paper Co. goodies!
Tons of Free People gorgeousness!
We are so excited to be teaming up with Adelaide's Boutique to shine some light on their gorgeous second location in the Friendswood/League City area! It's chalk full of beautiful home decor, perfect gifts for seniors, newlyweds, birthdays, and "just because" goodies, a great selection of jewelry and accessories, and clothing that is a great fit for any age! The owners, Judy and Laura, are just as sweet as can be and have the most wonderful group of ladies working at the new location and their Clearlake location! We wanted to give everyone a little preview of what Adelaide's has in store because they are having their Adelaide's Holiday Open House on Friday, November 6th from 10:00-6:00 which includes a free t-shirt with $20 purchase + Free 9 oz S'well bottle with $100 purchase ($25 value)! So with all that said, do your best to stop by and do a little early Christmas shopping this coming Friday! You won't be disappointed!
Location:
P.S. Keep a look out for our next post with this perfect boutique!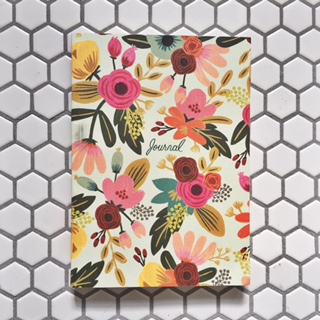 In exactly 6 months and 4 days, I will be walking across a stage accepting my diploma. I will officially be a college graduate. Writing that sentence literally made my heart jump into my throat. The past almost four years have brought me many highs and lows…I always try to look to the highs. I've been blessed by so many people and experiences, and it truly is crazy to me how fast time goes and how every instance in your life influences the next. Which brings me to my next thought…
For as long as I can remember, I always wanted to speed up time. The day after each birthday I would instantly think that I was almost whatever age was the next year. I was never content with what was reality. There was always something better in the following chapter. This has been a flaw of mine since day one. We can't wait to be out of school rather than being delighted in the fact that adulthood hasn't caught up to us yet, we want to be engaged or married rather than just being thankful that we have found our person so young, we want to live in a fancier house rather than being thankful that we have a roof over our heads…the list can go on. So now, in 13 days Kay and I will be 22, and this year I have made a promise to myself. Whatever my twenty-second year brings me, I'm going to embrace every minute of it. As hard as I know it will be, I'm going to be content with what life brings me and remember how beautiful this life is. Even more importantly, I will cherish what my reality is because, like all things, it doesn't last forever. It is never our timing, and it's a blessing that it never will be. God writes the chapters of our story–not us, and He is the best author.