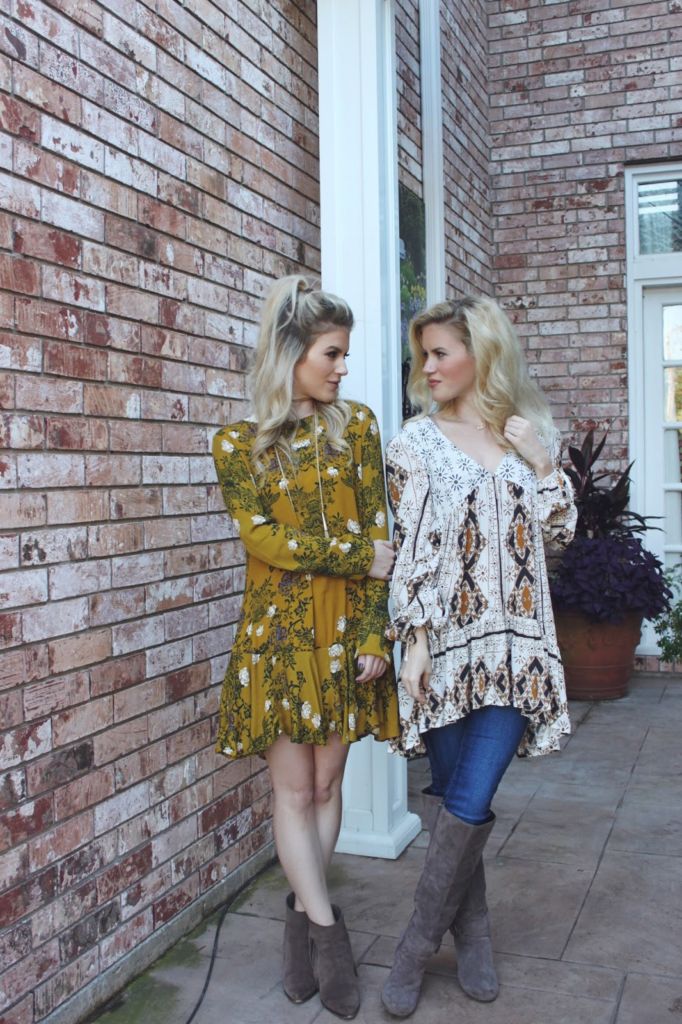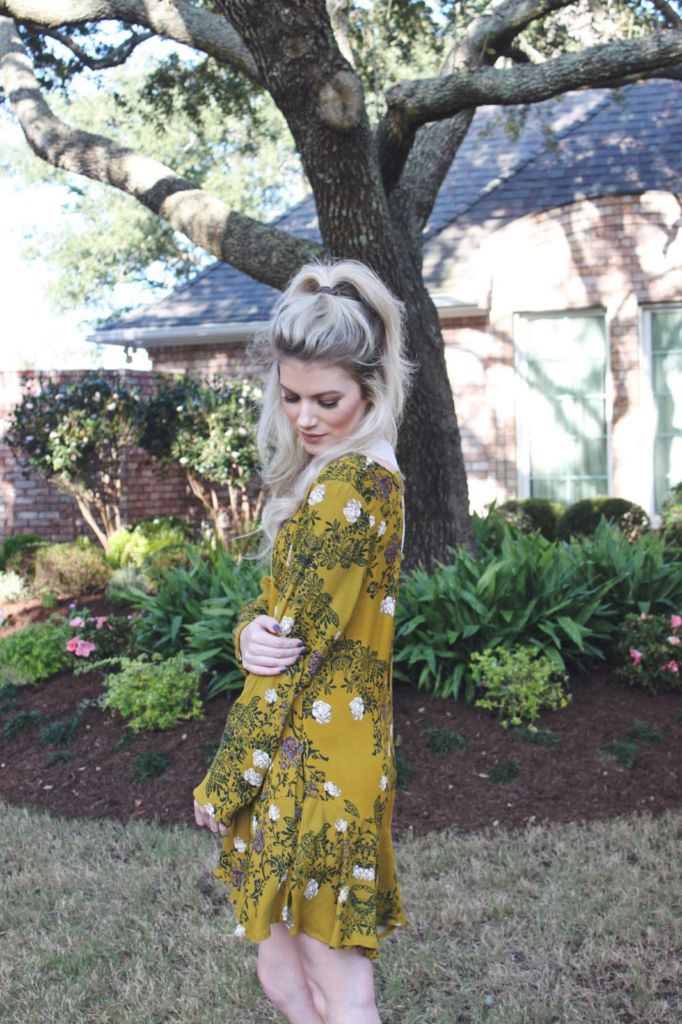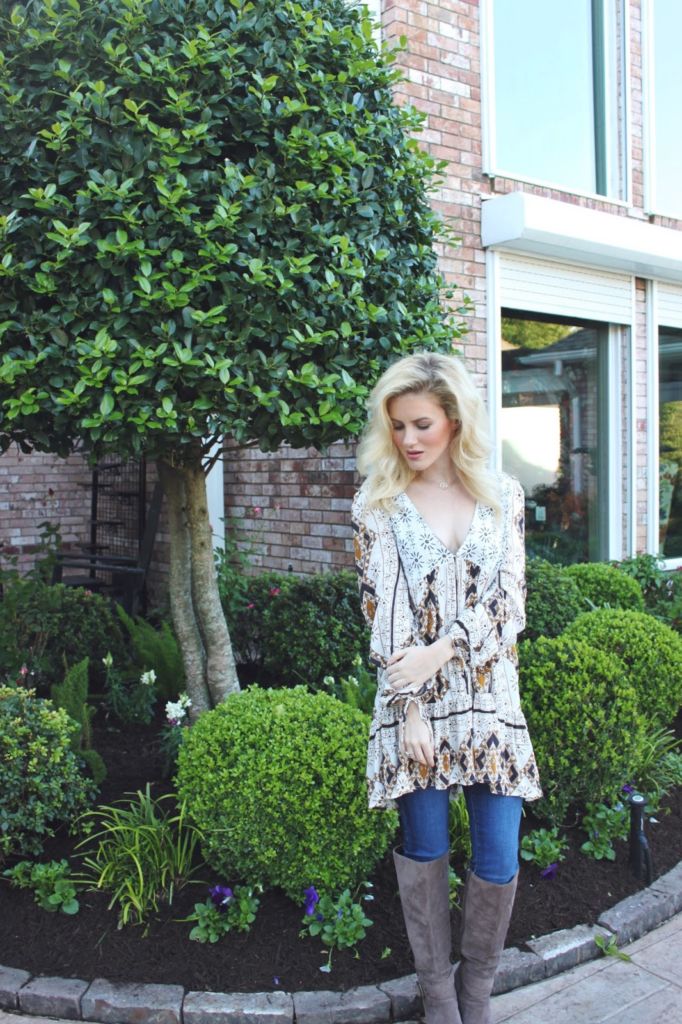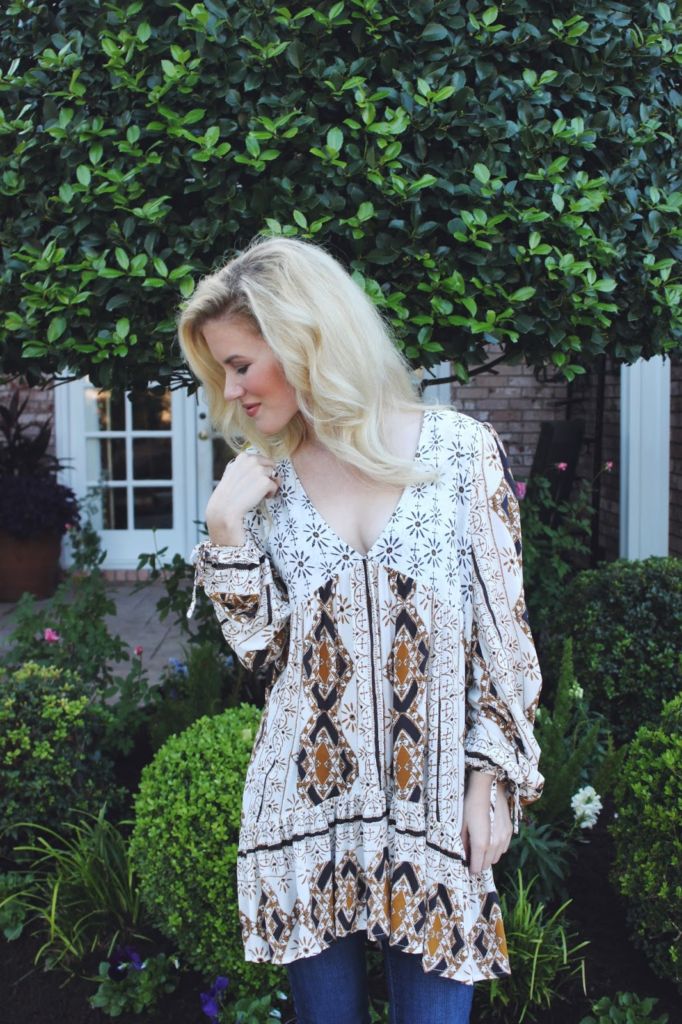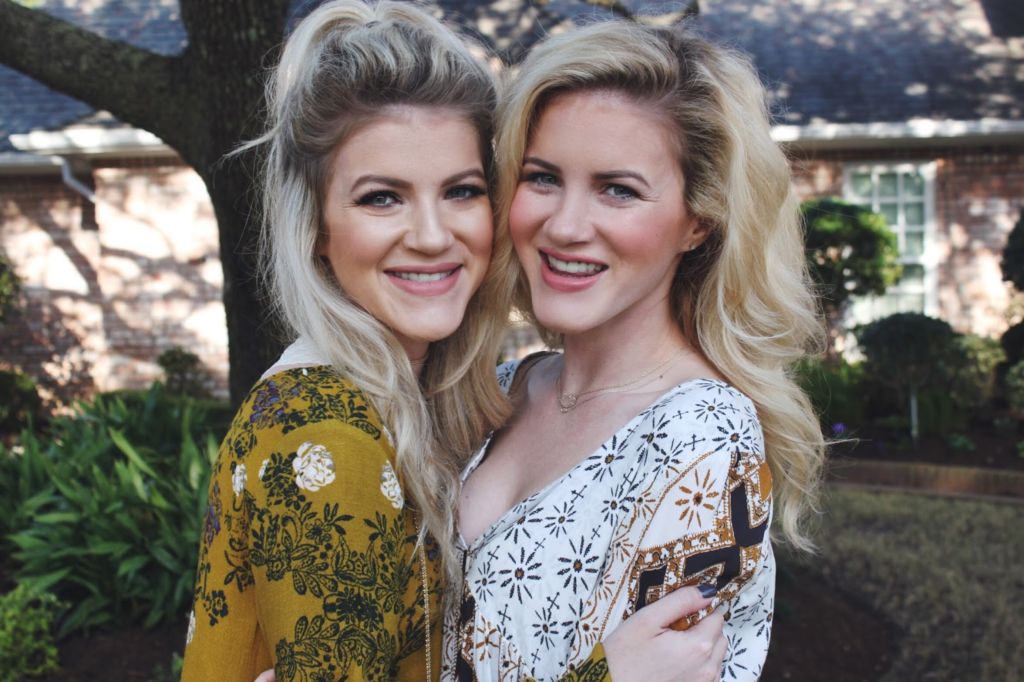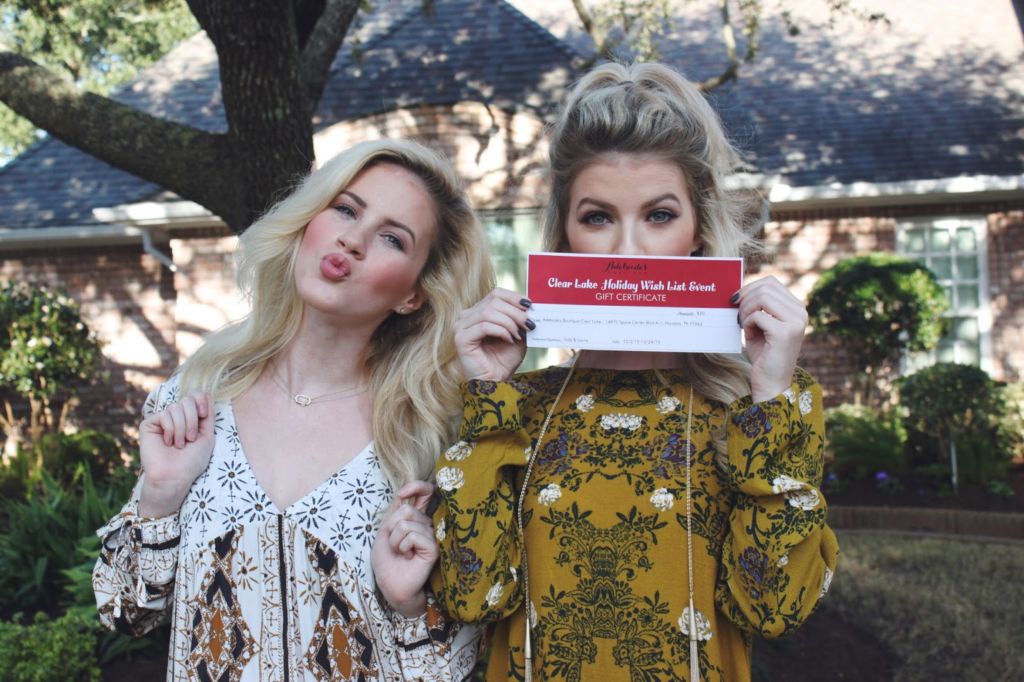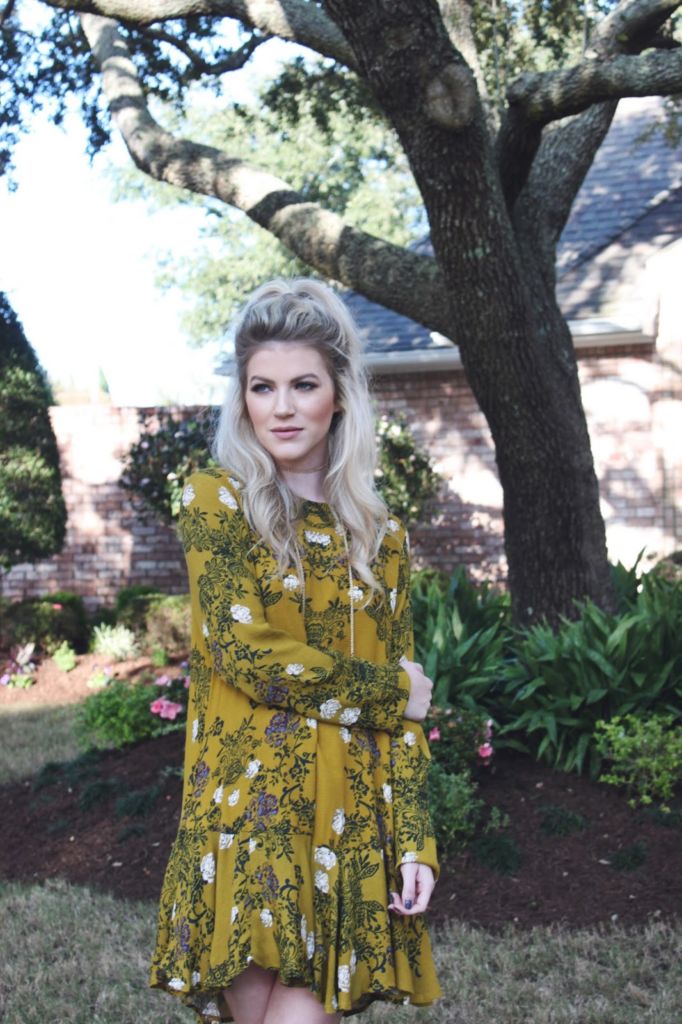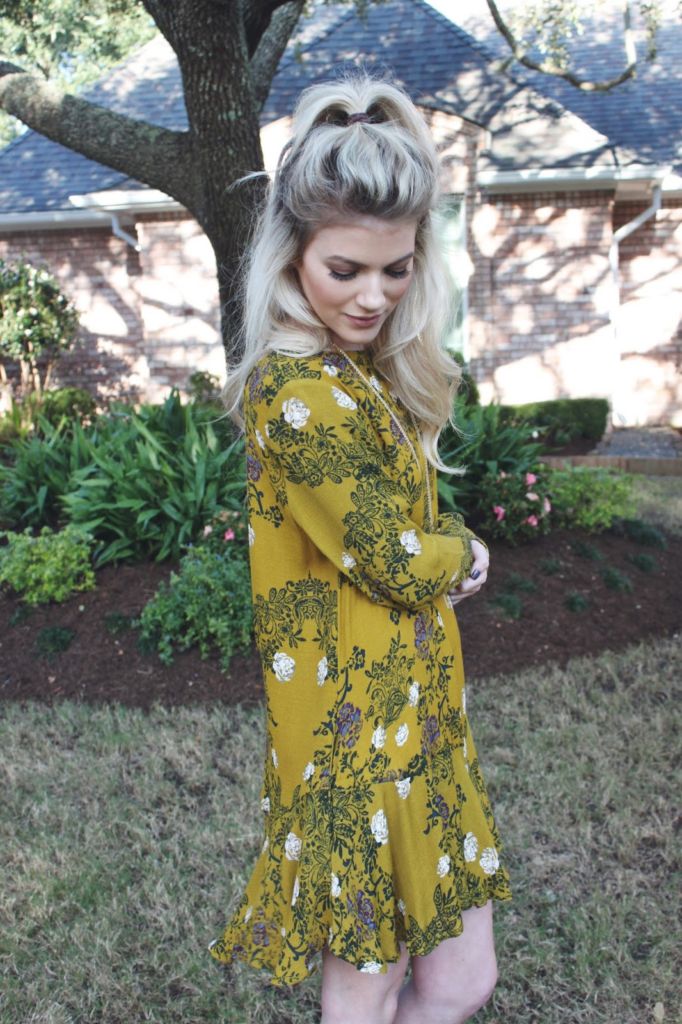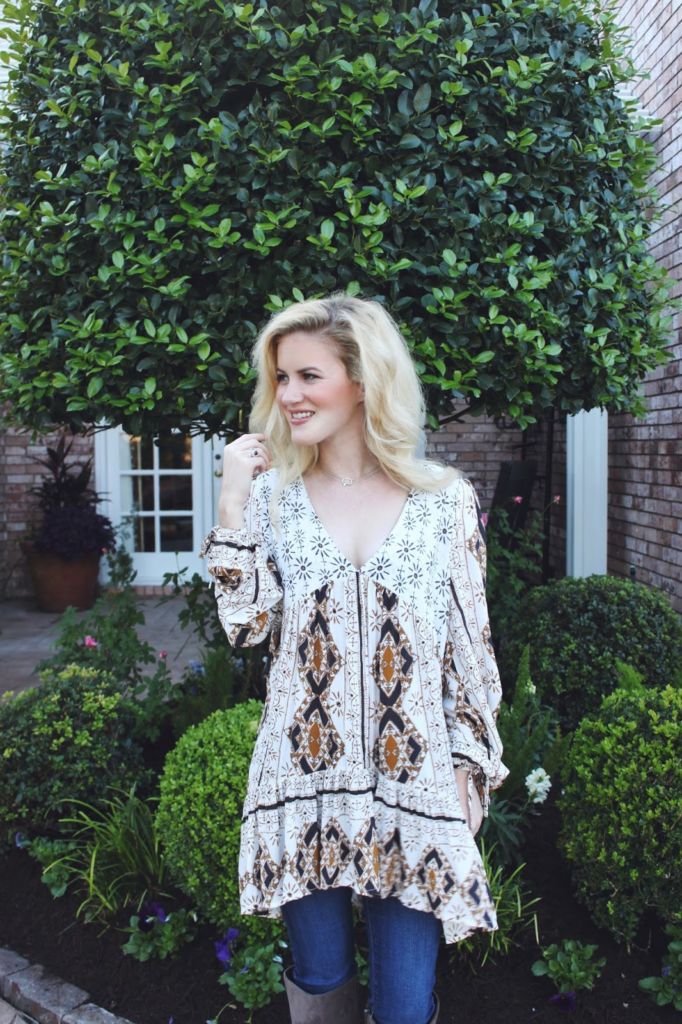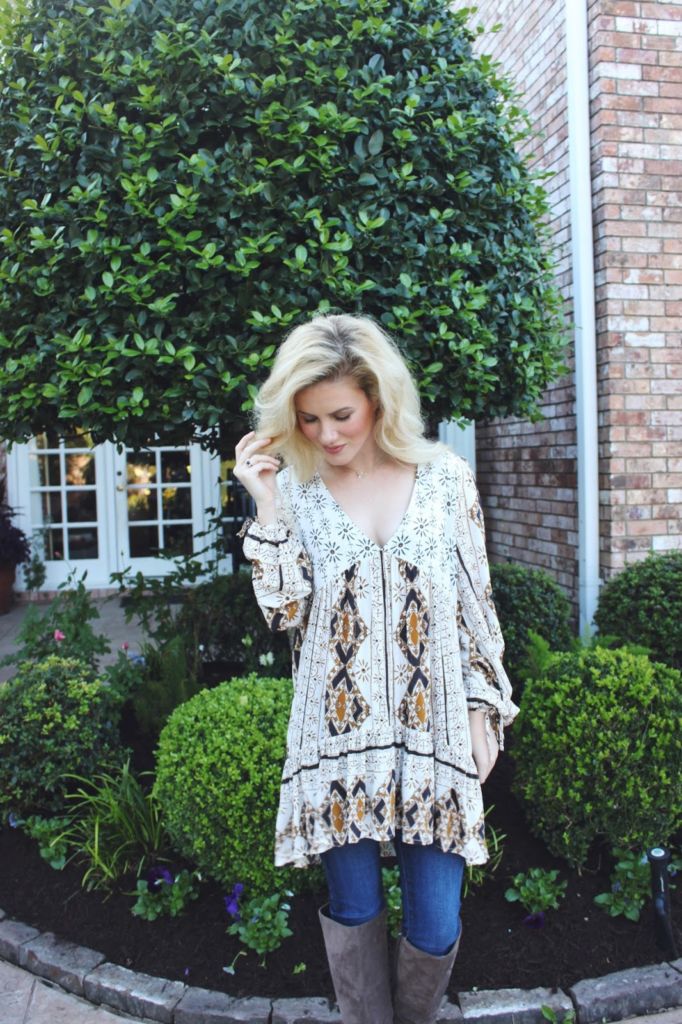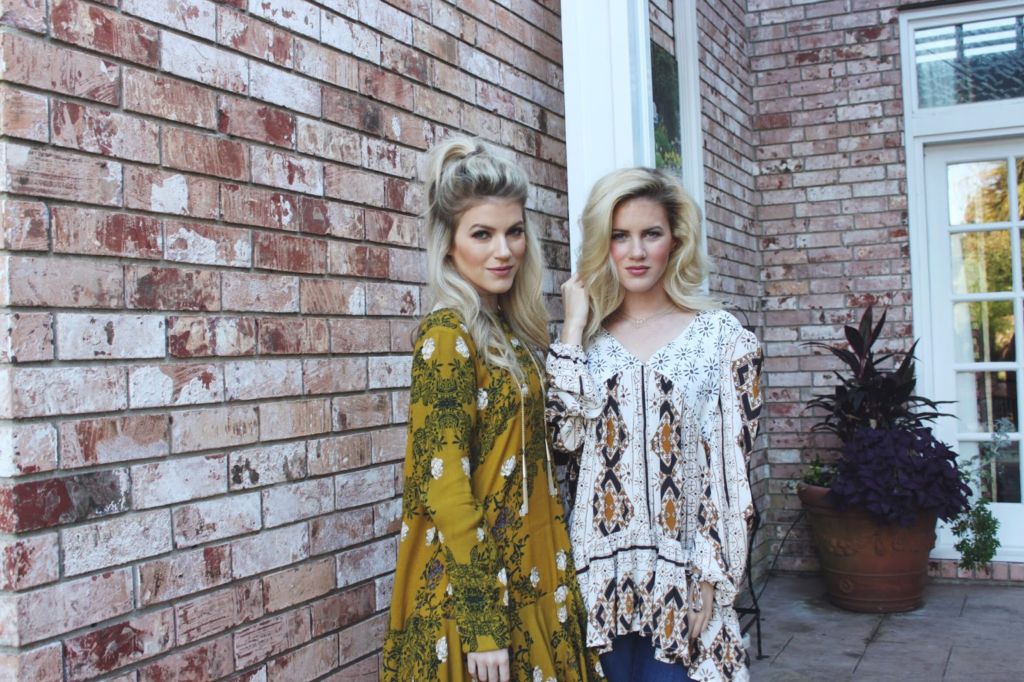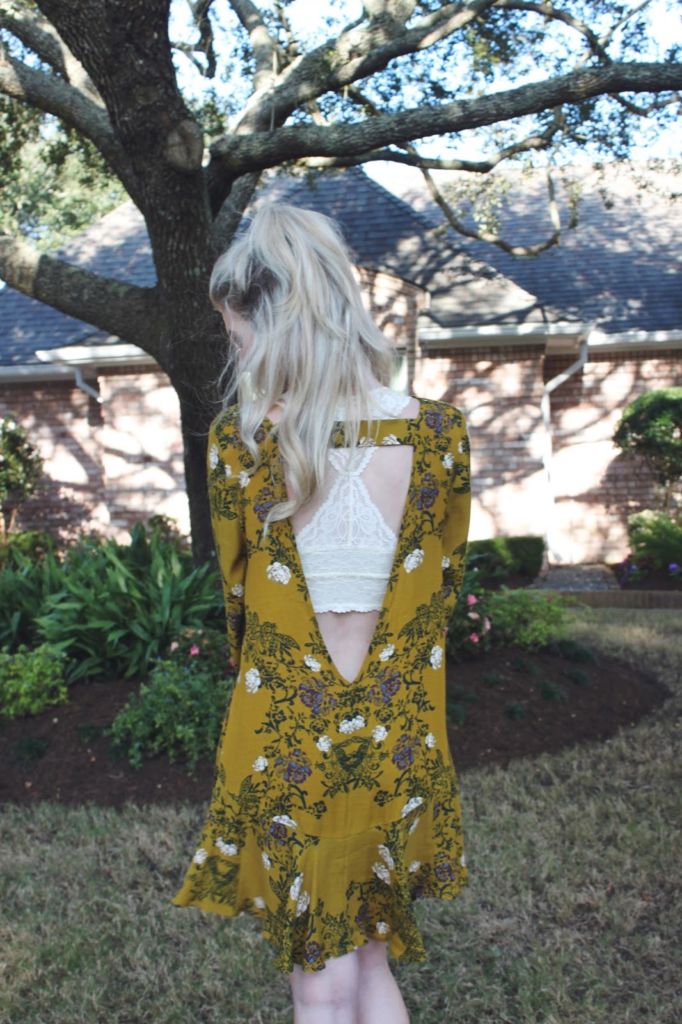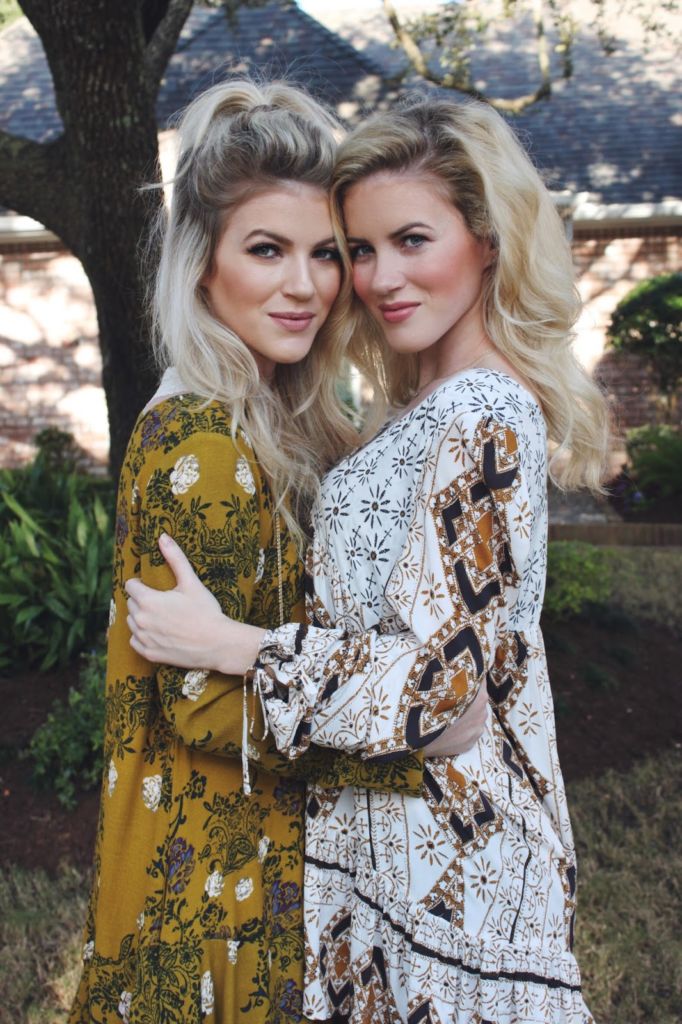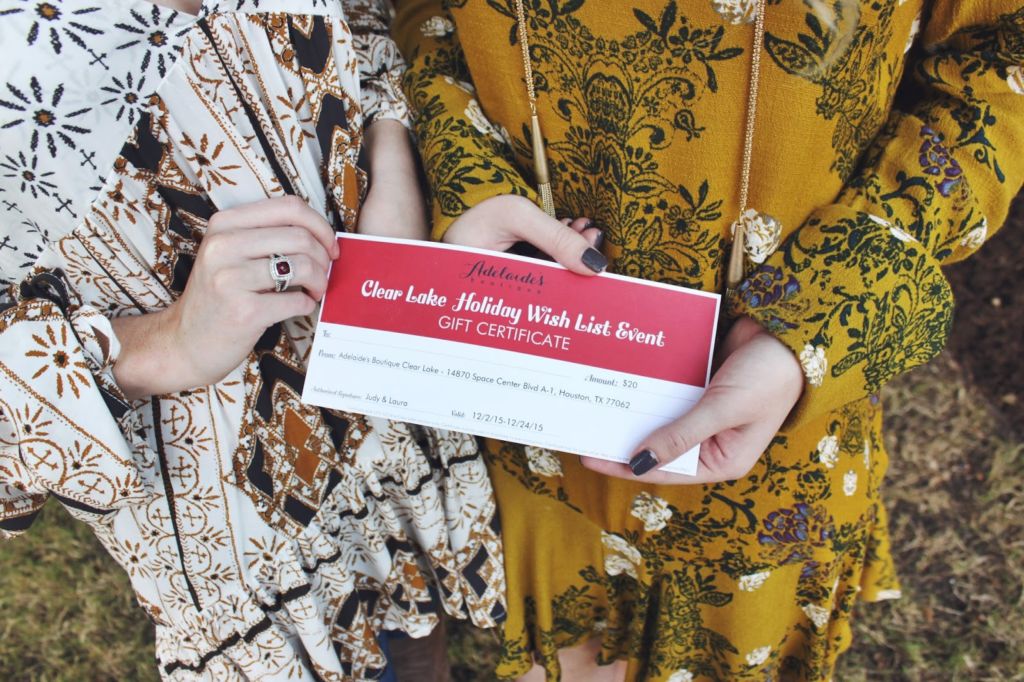 Both looks from Adelaide's Friendswood
Happy Thanksgiving, everyone!
We are spending Thanksgiving stuffing our tummies with turkey, horseradish macaroni and cheese baked goodness, and lots, and I mean lots, of pie. This holiday is truly a reminder of how blessed and thankful we are. In a materialistic world, it is easier to say how "blessed" you are for certain things and "stuff." Instead of being blessed for having a nice car or carrying a nice bag, remember how blessed you are to be eating a hot meal today, able to take a bath, sleep in a warm, comfy bed, and kissed and loved on by your person. Such unnoticed blessings are the ones we should most cherish. We are praying of those who do not get to experience those on this holiday and every holiday. Thanksgiving blessings to all (and a bottle of Tums).
On that note, we worked with Adelaide's Friendswood to bring you our favorite holiday looks! Hailey's ivory low cut top and Kailey's gold dress are both
Free People
and we are OBSESSED! We put a little twist on the traditional season looks of sweaters and leggings and went with fun prints with suede booties and
Kendra Scott
glitters.
Adeladie's is putting on some really fun Black Friday sales that includes spending $75 and receive Free People socks or spending $200 and receive Free People socks + S'Well bottle! Pretty good deal if you ask us! Alex & Ani will also be 15% off! AND starting on December 1st, Adelaide's Holiday Wish List Event will begin! Visit both locations from 5:00-8:00 and receive a $20 Adelaide's gift certificate for creating your very own wish list of 5 or more items! We absolutely loved working with this sweet little boutique and they have some great finds for the holiday season! Visit our past blog post with them to see some of the items that they carry, you're gonna love it!
Adelaide's Clearlake
14870 Space Center Blvd. Suite A-1
Houston, Texas 77062
Adelaide's Friendswood
6011 W. Main Street Suite B-104
League City, Texas 77573
This post is sponsored by Adelaide's Friendswood.