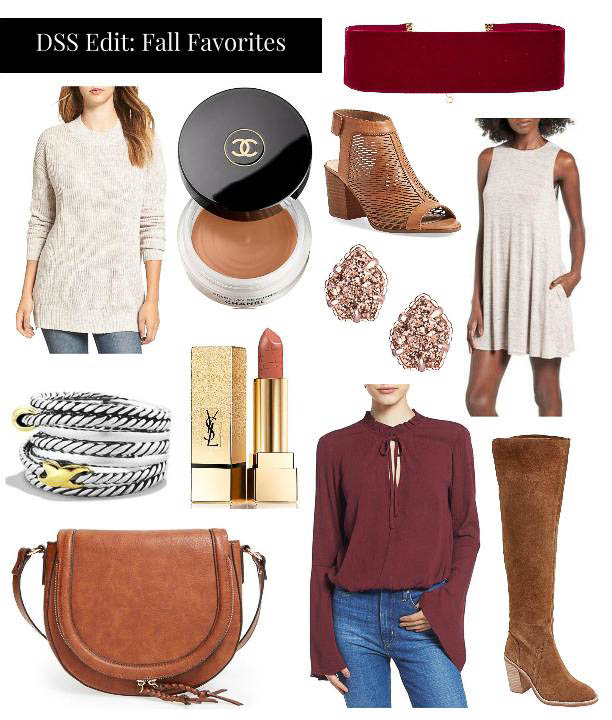 SHOP THE POST
Happy Monday! In exactly three weeks from today I will be boarding a 14 hour flight from Houston to Italy. Words can't even come close to describing my excitement. I looked at the projected weather forecast and it's going to be 55-70 degrees which is PERFECT! It screams fall weather and I will actually get to wear a sweater, skinnies, and booties without sweating my life away! The officially day of autumn is on Thursday and there is absolutely no sign of red and yellow leaves. My dashboard said it was 95 degrees outside. Over. It.
This week's #dssedit is all about deep browns and berry hues to welcome in the new season! I love this with these and tried really hard to wear this outfit the other day but I almost had a heat stroke LOL! For a later date! 🙂 I also wore this the other day and loved the bell sleeves and tie around the neck!
This has been a favorite beauty product among the Sunkissed girls! Candice of Lots of Lovely swears by it! And this in #70 has been my new obsession.
Have a great week everyone! I hope that you're in a city where you can actually feel the seasons change! 🙂