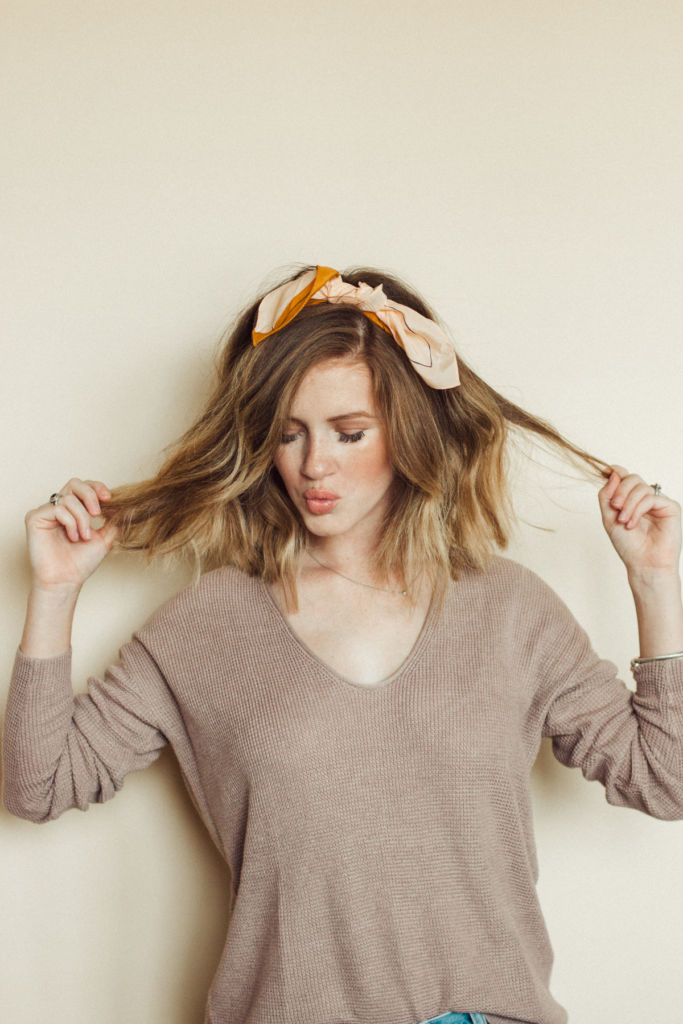 Hey, gals!
Notice anything different about me?! Had a wild hair and decided to chop off my long locks last week! With the girls becoming more busy, I needed a new do that was easy to style and so far I'm loving it! It's been so nice to not be a human tree and having Lily hang from my hair like Tarzan. I'm sure you've noticed, but K and I have been loving incorporating scarves into our Summer style. It truly is the easiest accessory to play with and I wanted to share my four go-to ways on how to add them to your wardrobe!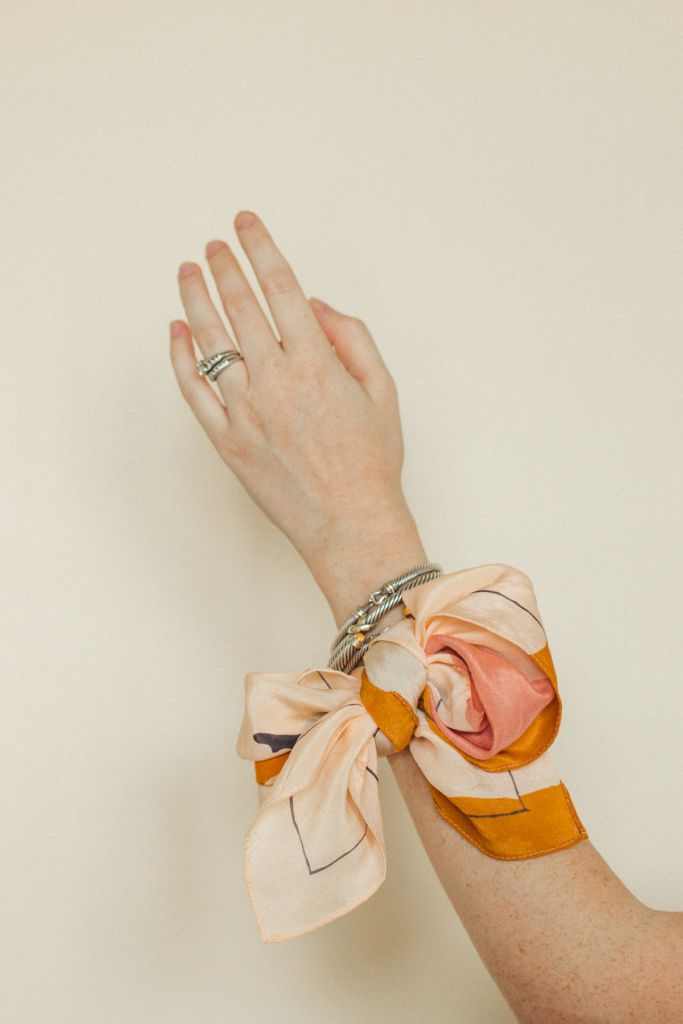 1. Wrist Tie
Kailey showed me this little "do" the other day and I must say she was right about something (wink, wink!) Tying it around your wrist adds a flirty and fun touch to your everyday arm party! You might need help tying it yourself so we suggest commissioning your significant other or teach your kid! Lily is working on her bowing tying skills!
2. Top Knot
The Mom Do. A classic way to wear a scarf in your hair, a headband is so easy to do and you don't need any assistance doing it! Just section your hair in two halves, pull out the pieces you want around your face, then tie! Easy peasy, lemon squeezey!
3. Dress Up The Diaper Bag
They've come a long way in making diaper bags cute but why not dress them up a bit! I love to tie a scarf around the handle that matches my outfit or if I'm feeling a little sassy for the day. Which is like…everyday.
4. Paris, I Mean Houston, When it Sizzles!
This look is so Parisian and chic. However, I am not Parisian but I definitely try to add in a little "chic" to my life while taking care of two babies and this style definitely does that for moi! Just tie a scarf around your pony and you will manage to pull off a super chic hairstyle!
We hope you all have a great week and give it a go with these fun scarf styles! Let us know what your favorite style was in the comments!
Xo, Hailey