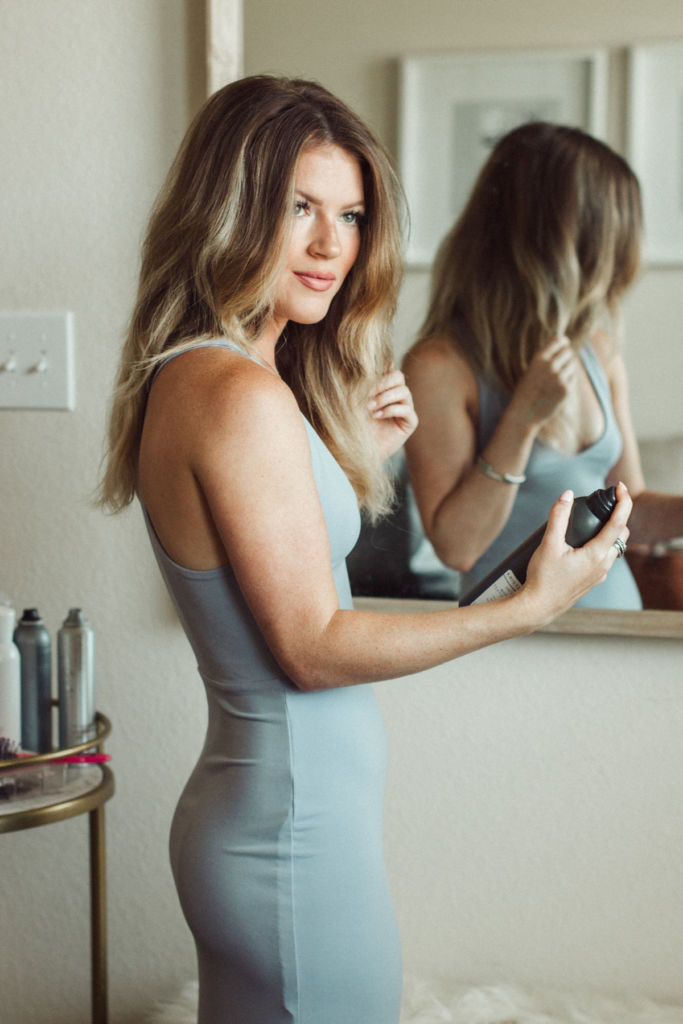 Hey, gals!
I shared a few weeks ago that I took out my tape-in extensions for the first time in two years! I needed a little break + with all of the traveling we have been doing I wasn't in the mood to keep up with them or worry about one of them coming out. My hair has grown SO much in the past year (I shared here my tips on how to grow your hair out) but there are still a few places where it isn't as full. Hailey and I have been followers of Amber Fillerup for years and she launched an amazing hair extension line not too long ago, Barefoot Blonde Hair. The quality is insanely good and we would know, I've been wearing hair extensions since I was 15 years old. She came up with a pretty genius idea of creating the two-piece set! The set comes with tw0 3 clip wefts that are meant to fill in your front pieces and to add fullness – not necessarily length! I love that it's such a slight difference and the two-piece set gave me exactly what I was looking for in extensions without the commitment of tape-ins or beaded rows.
You install them by sectioning two half's right above your ear. I tease around the part line so it gives the clips some texture to hold on to. If your hair is freshly washed you will definitely want to try this tip before clipping them in.
I like to start clipping in at the front. If you start in the back, you might not be far enough back and the weft will go past your hairline. It's okay if you meet the last clips in the back, if they they overlap no biggie!
One thing that I really love about the Barefoot Blonde Extensions is that they send a sample piece in every order so you can make sure the color perfectly matches to your natural hair. I went with Butterscotch, it matches exactly to my blonder pieces and I did that intentionally to add more blonde without the damage of lightener/bleach. They have a ton of colors so you will have no problem finding your perfect match.
The Kristin Ess Working Texture Spray is our go to hair product at the moment. It's $14 and it is super light for Summer. I can't handle heavy, sticky products when it's 107 degrees in Texas! It also styled really great with my extensions – win win!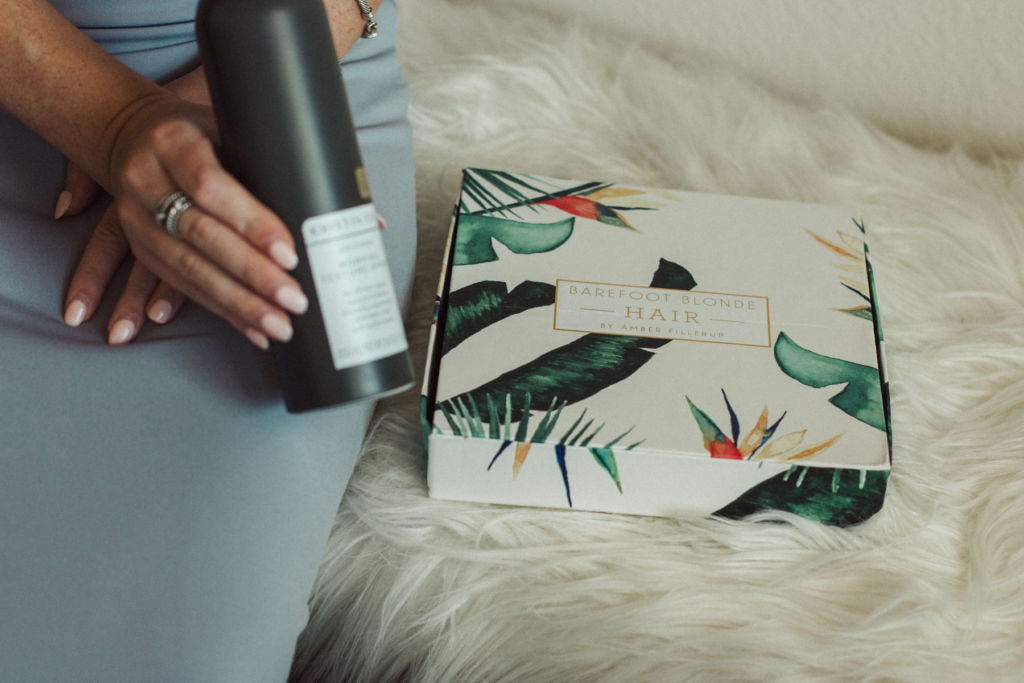 Overall, I'm obsessed with my Barefoot Blonde two-piece extension set and if you're looking to add a little fullness to your short-mid length hair you should give them a try!
Xo, Kailey