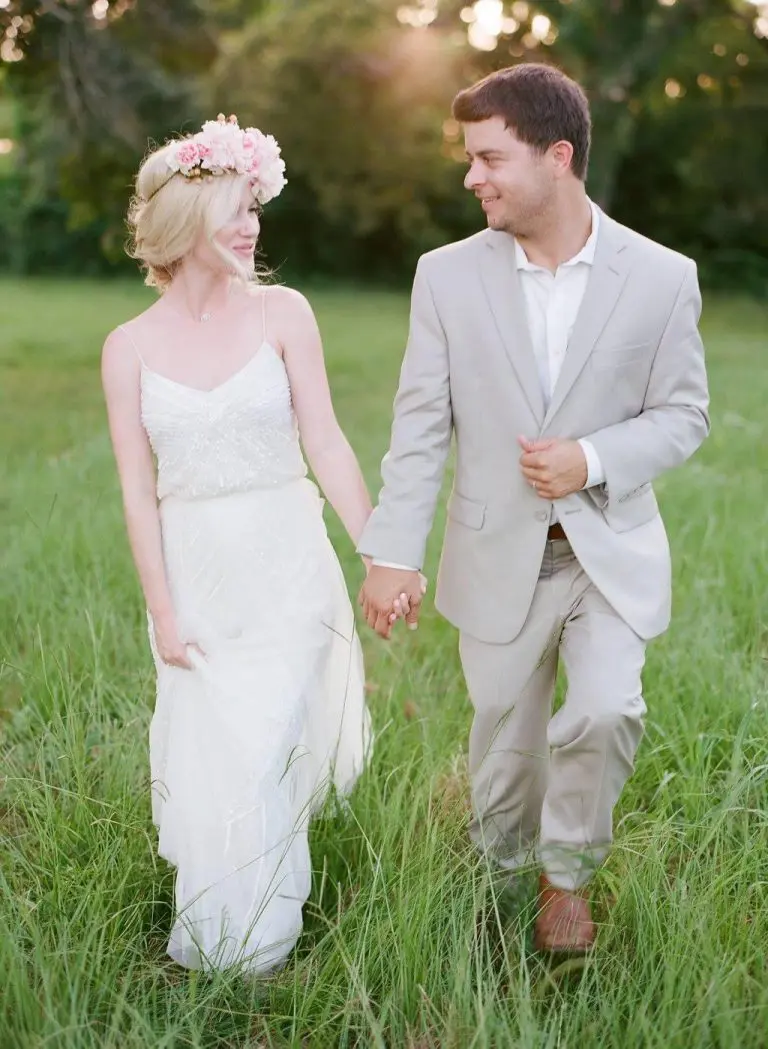 Hailey + Jacob
June 12, 2016
Mont Belvieu, Texas
It's humbling and exciting to share that Sunday marked mine and Jacob's 6th wedding anniversary. Before I go into detail of our wedding day, the Taylor Swift lyric to "Invisible String" comes to mind:
"Hell was the journey, but it brought me Heaven."
That's the truth. It really has been hell.
I'll get to the Heaven part in a sec.
My goals around being the oversharer that I am, I never want anyone to come here and compare their life to ours and come to the conclusion that we don't experience hard shit too. We do. A lot. We try to overcome them in a manner that reflects that we are choosing to trust in God, do the work, and get to the other side.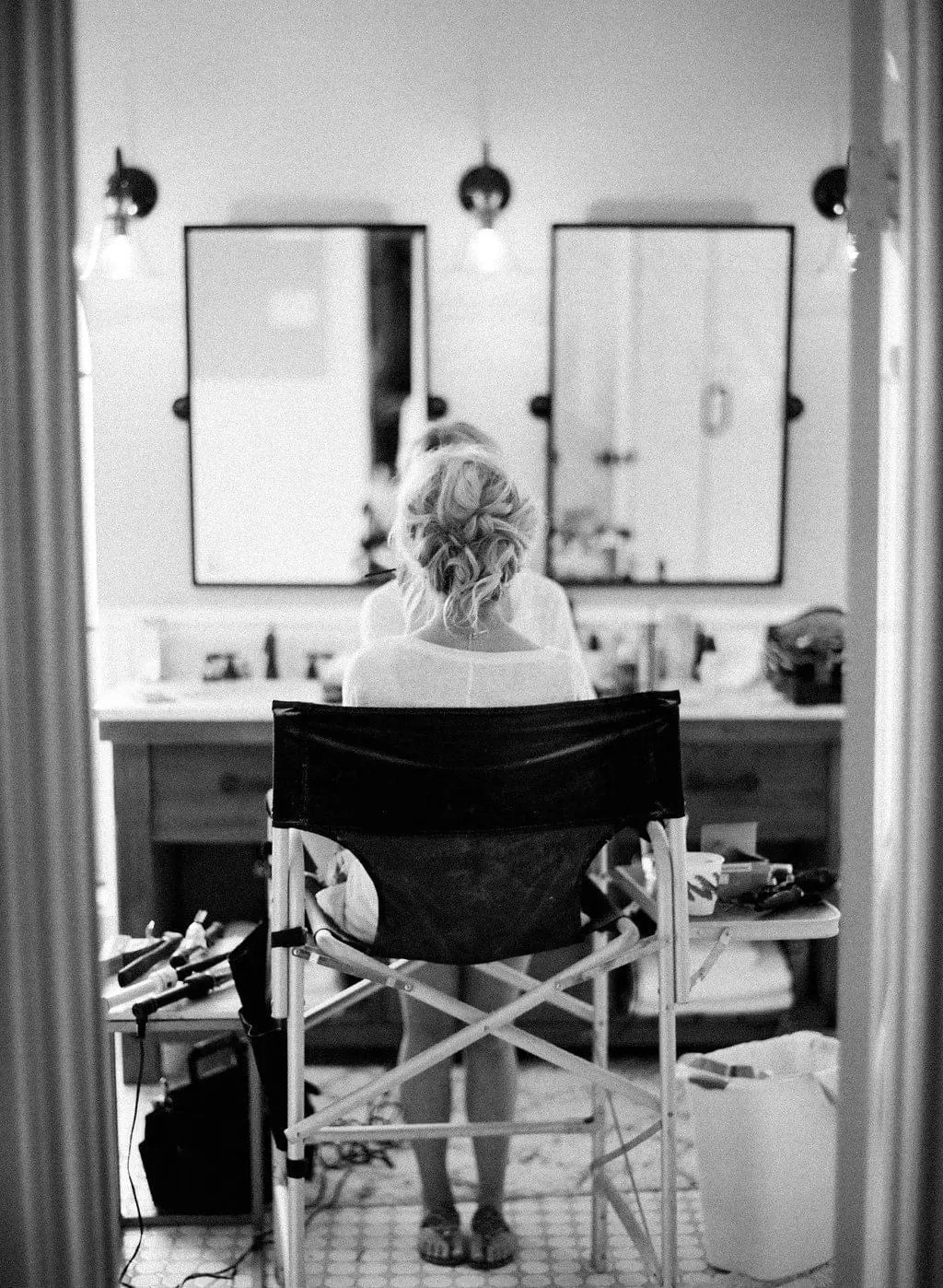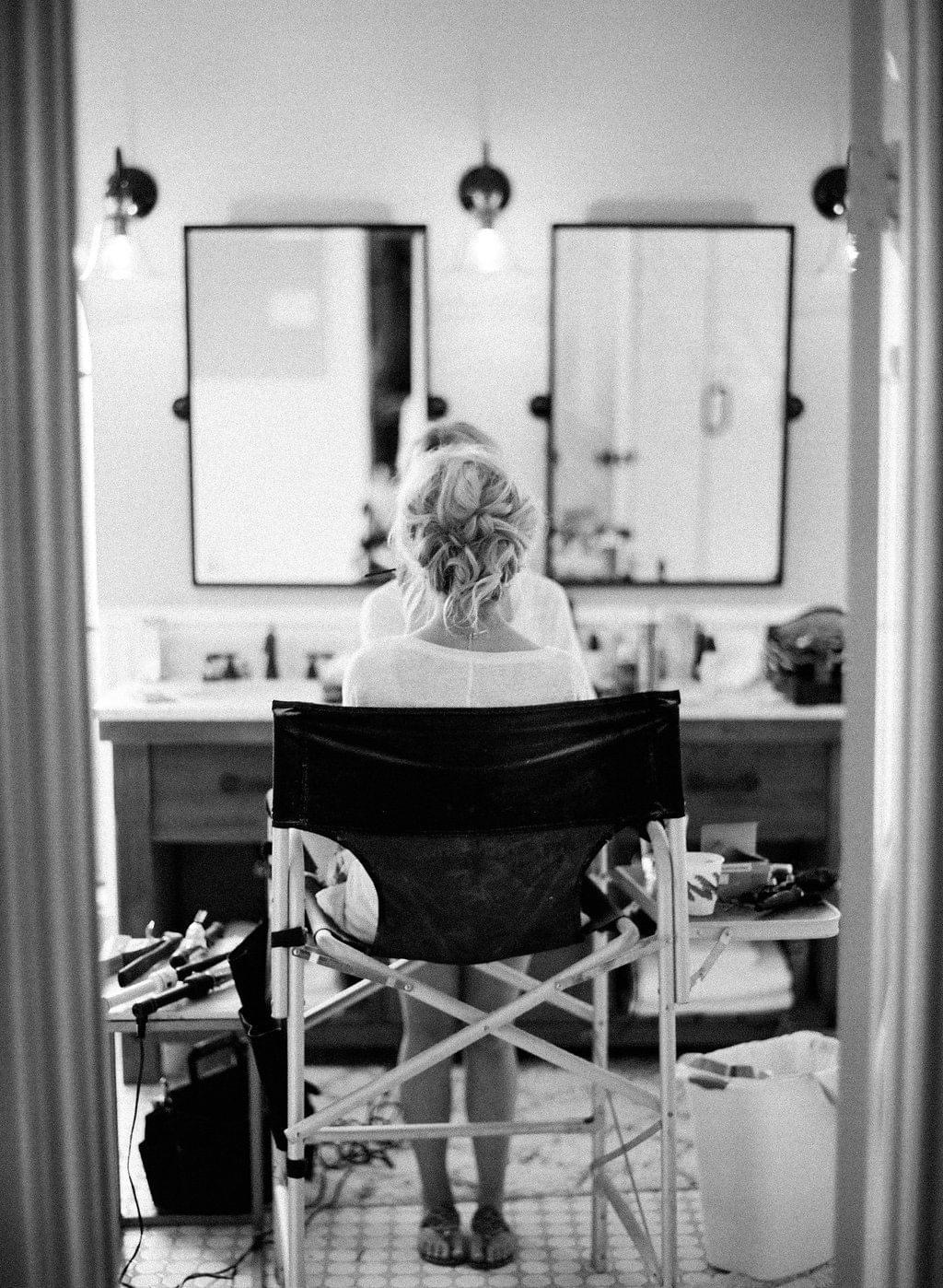 So that's what Jake and I have decided to do. We decided to choose each other, but if I'm being honest…the person who we have to take care of first is…well…ourselves. There's no deep dark secret to share or big, major tea to spill. I'm not naive to the fact that there was a noticeable absence and even sadness that I briefly and ambiguously shared throughout last year. However, I'm happy to share that our roots are firmly in the ground as a united family and couple. As a family, we hope to share our growth that we have experienced throughout the years, and it's too significant to not share it in a thoughtful way.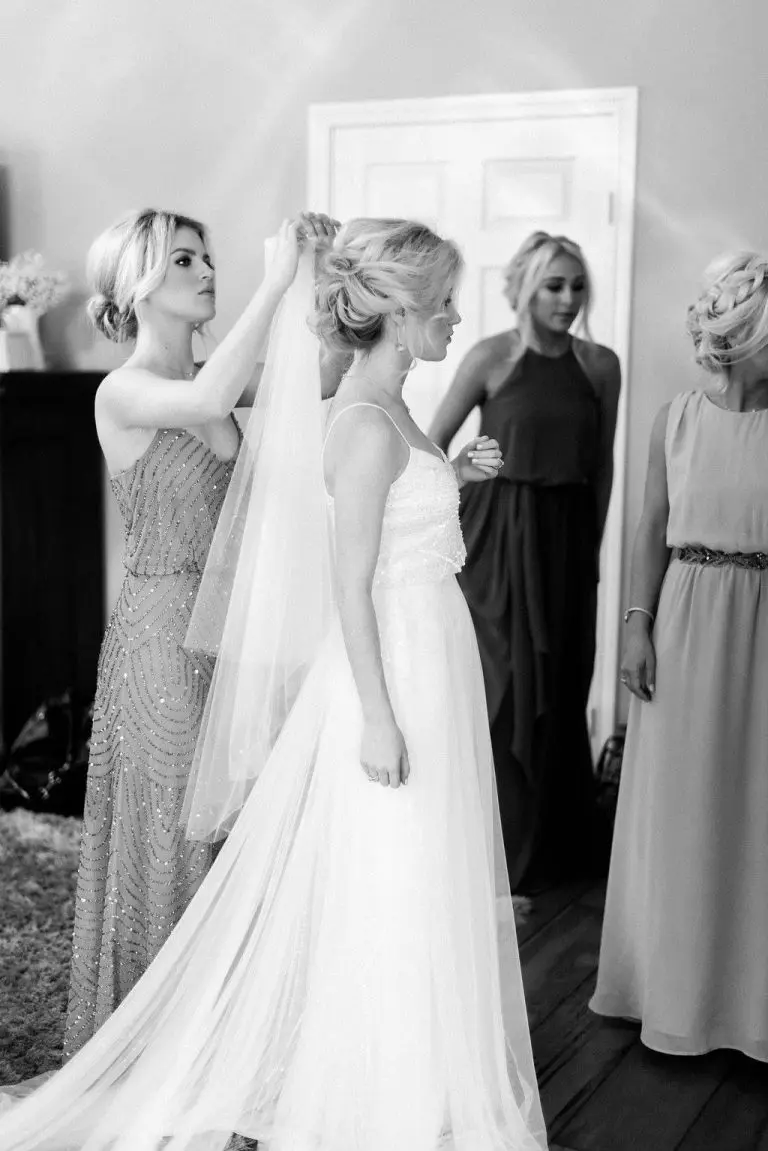 So…I'm damn proud of us to be celebrating together this year. Oddly, I realized that I have never shared our wedding photos that I feel are still so beautiful. Admittedly, there are very different people in these photos, but nonetheless, it's a moment in time that still brings back so many happy (and some hilarious) moments! Working in the wedding industry, I see the anticipation in my brides for a perfect, seamless day. My own wedding has taught me that your day doesn't have to be seamless for it to be perfect. Here's my guide to LET IT GO as a bride!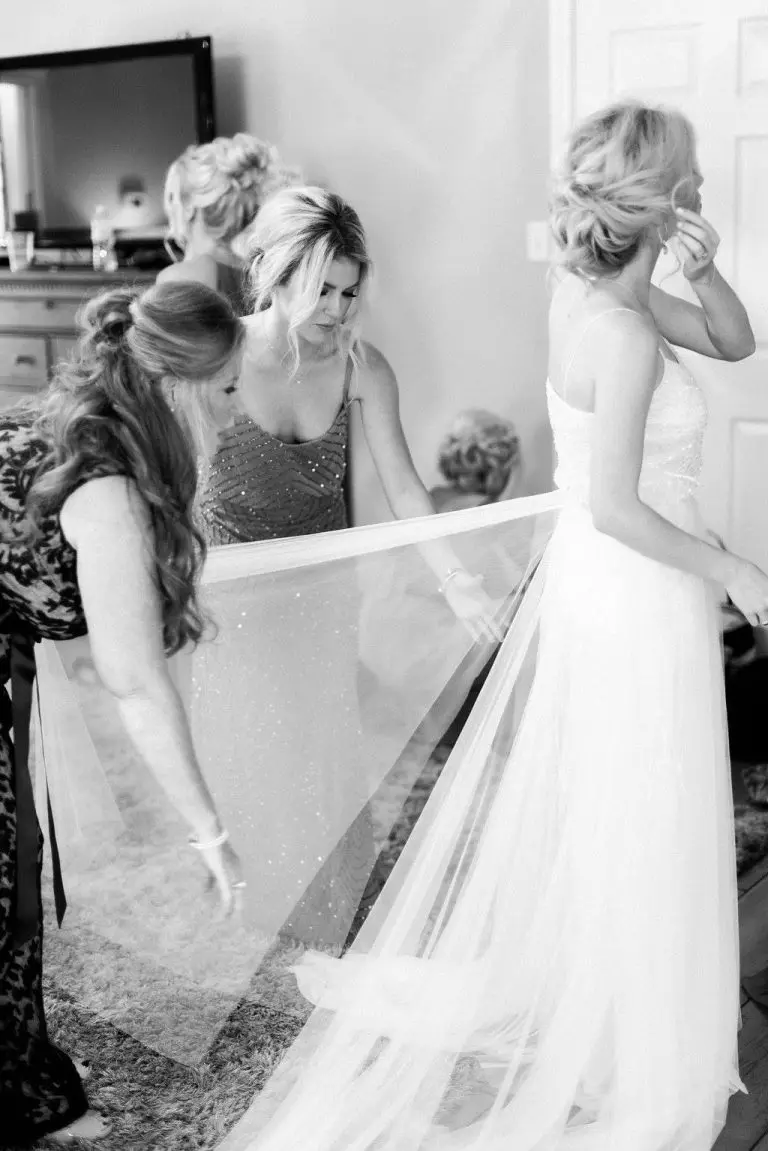 I do not take this for granted at all, but after 6 years….I still love my wedding day vibes. My dress felt fun + different, the day was romantic, huge blooms were the floral focus, all my favorite people in my life were in my wedding party, Kailey and I didn't argue (LOL), and we had a freaking blast. It was important for Jacob and I to keep the wedding small for a few reasons. The main reason is that our budget was tiny. Even for 2016. We had $10,000 to make our wedding day happen, and I had a champagne taste even right out of college. The second reason being that our budget was so small, that I forgoed a venue and had my MIL transform her beautiful backyard to host the reception. Parking and space were limited, so we had to make very thoughtful invites.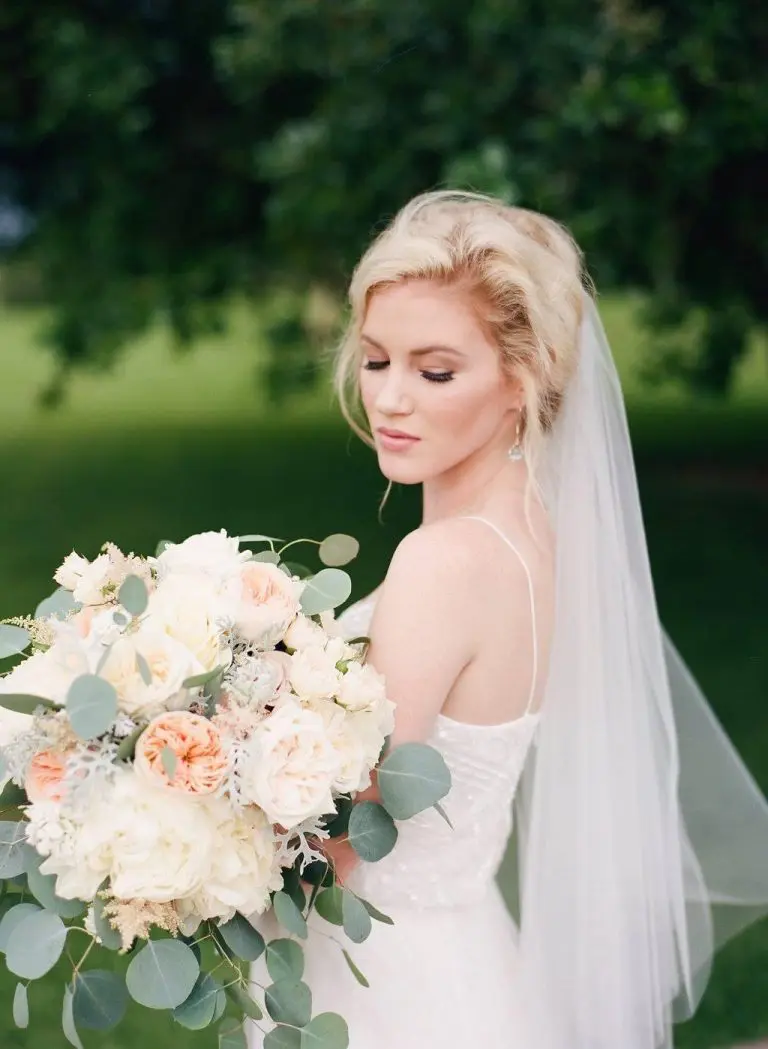 With it being small, I chose to focus on the details that felt like us while also making it enjoyable for our guests. It was casual (Jacob's vibe) yet elevated (my vibe), and we had so much fun making the day feel like us.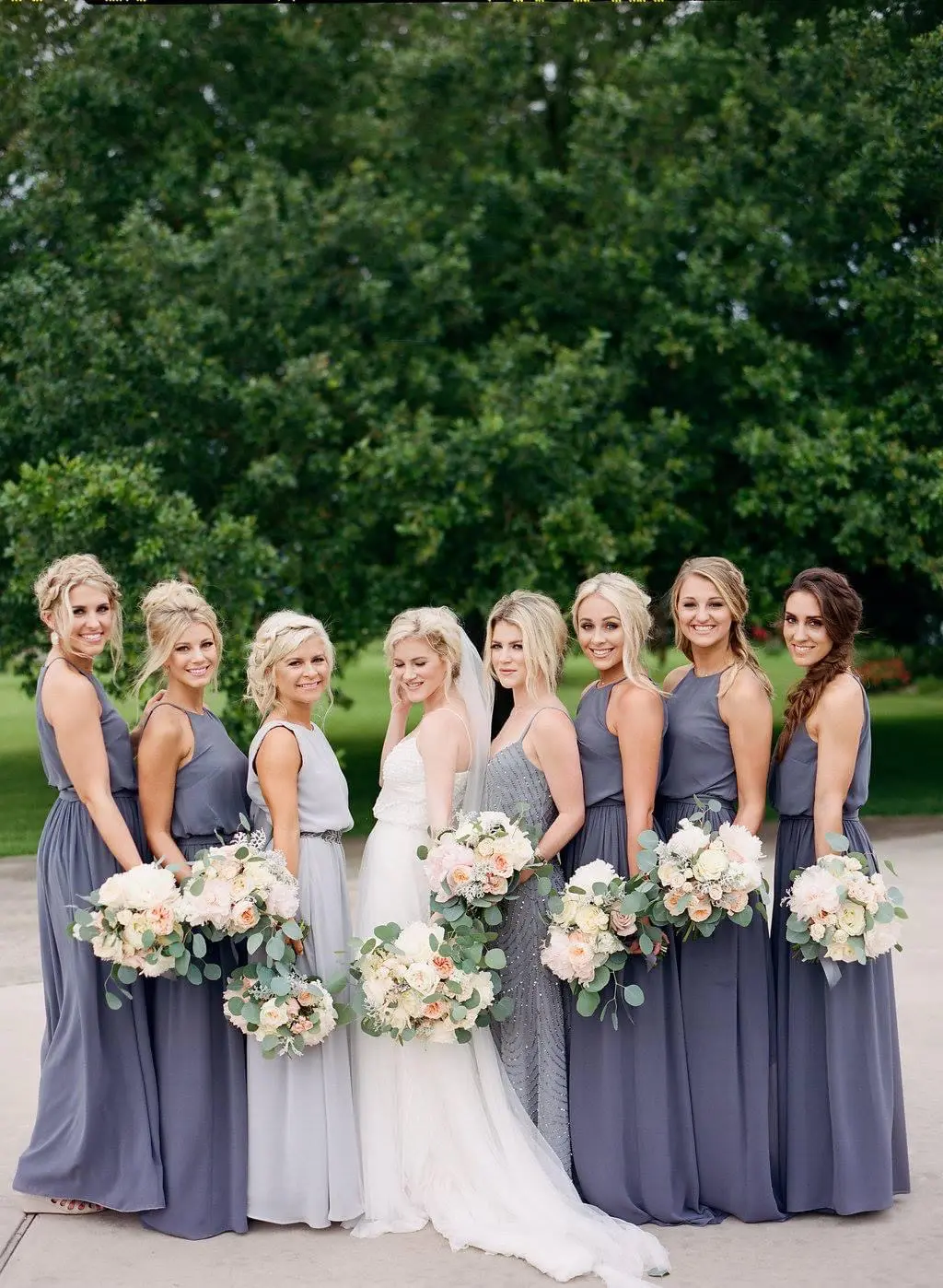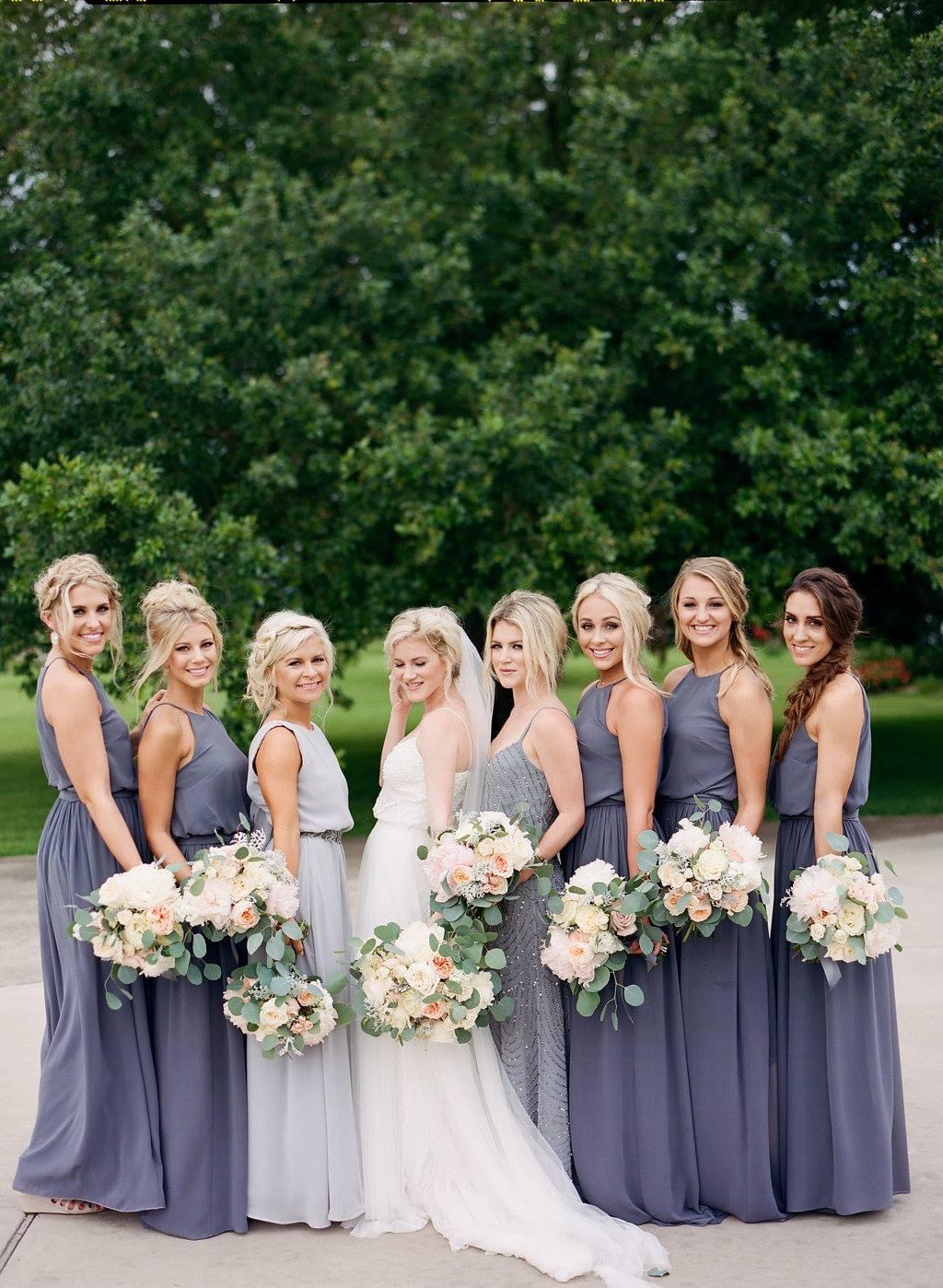 Now I'm going to go through all the moments that made my day memorable and forced me to not harp on the things out of my control: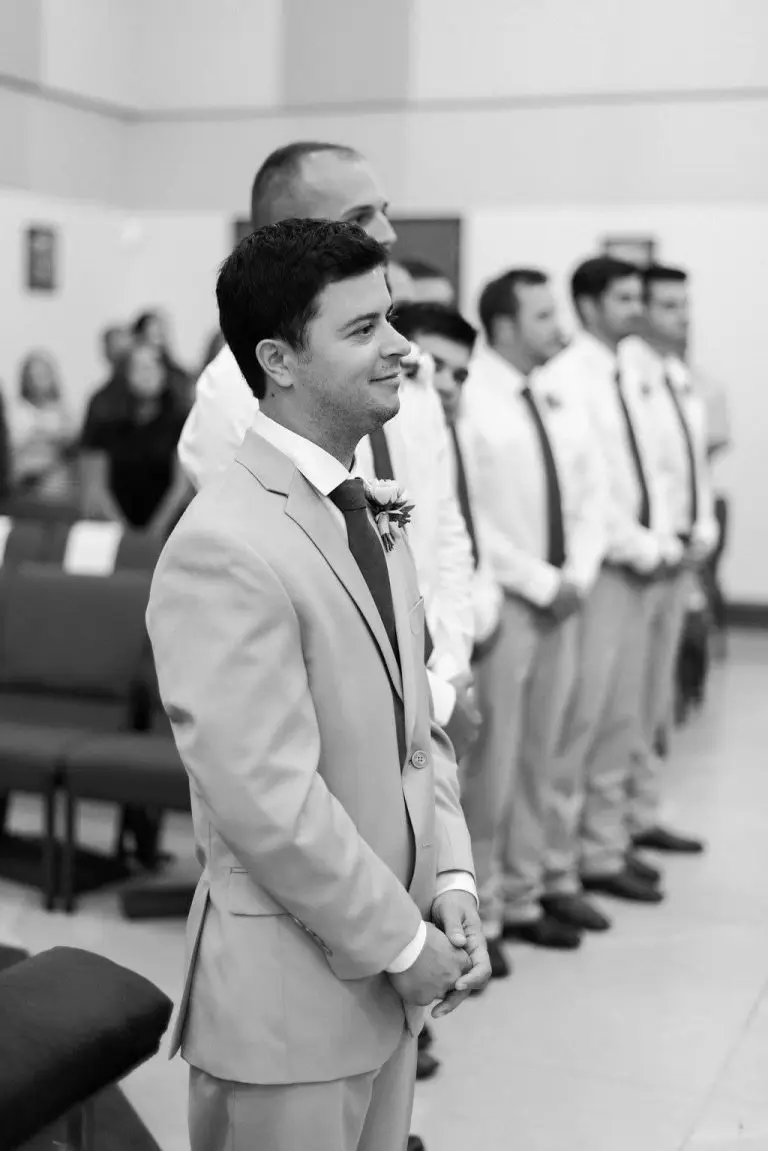 1. We chose to get married in June. A June wedding in Texas, I might add. If you're from the great state of Texas, then you are aware that the weather is rude and unpredictable. Not only was it hotter than the hinges of hell, but it was a torrential downpour. Trees were sideways. All in all, this wouldn't have been a problem had it not been demanded that we have the reception outside under bistro lighting. Solid choice. LOL. We waited out the rain in the garage with 120 guests, and that is where we did our first dance and speeches. As a bride, you'd think this would have sucked the joy out of bridal/wedding moment, but it didn't. I don't remember the tools hanging on the wall. I don't remember the visible refrigerator in the corner. I remember being so excited that Jacob was my husband, and we were finally married. You get married to get married, you don't get married to have a wedding.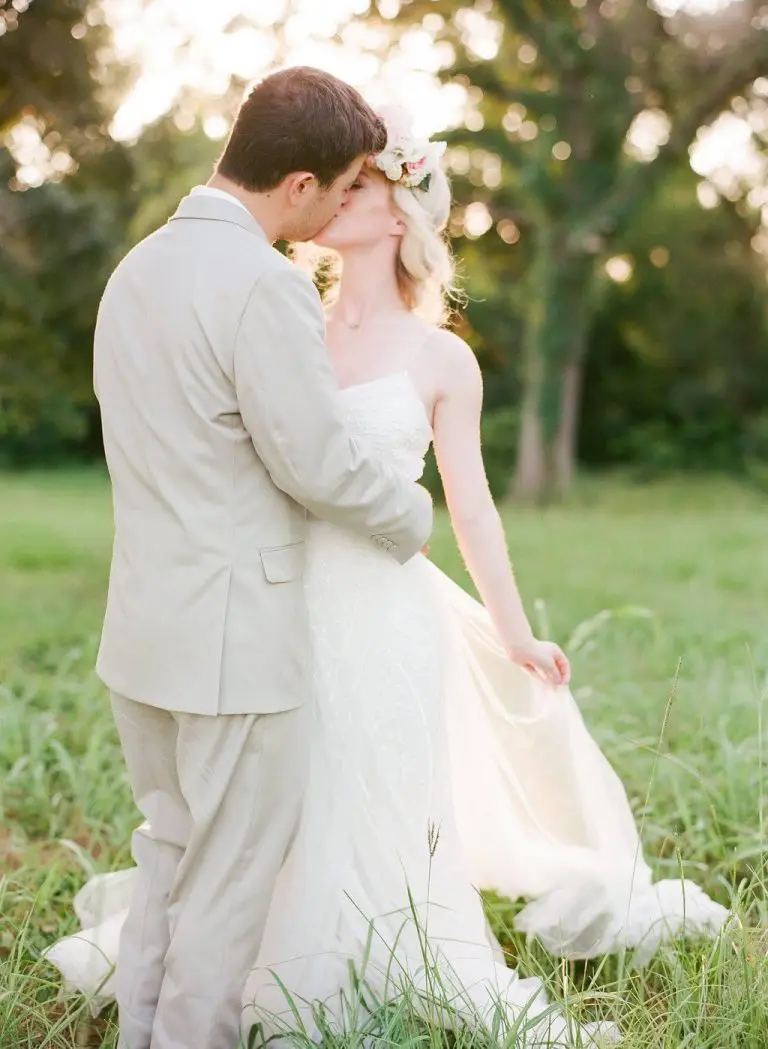 2. During the ceremony, my sweet, sweet nephew decided that the seat he chose was no longer ideal, and he wanted to sit with his mom who was also my bridesmaid. Mid "Ave Maria," he crossed the aisle directly where my train was (we were kneeling bc Catholic), slips, and his pet rock bounced up to the altar. The singer keeps singing, and my father in law tries to wrangle Sterling out of my dress and train all while he's screaming, "My rock! My rock!" To make it even more of an unforgettable moment, you could hear Kailey whisper through clenched teeth: "Get your ass up, Sterling." Jacob and I snorted and laughed through the entire song. Bless it.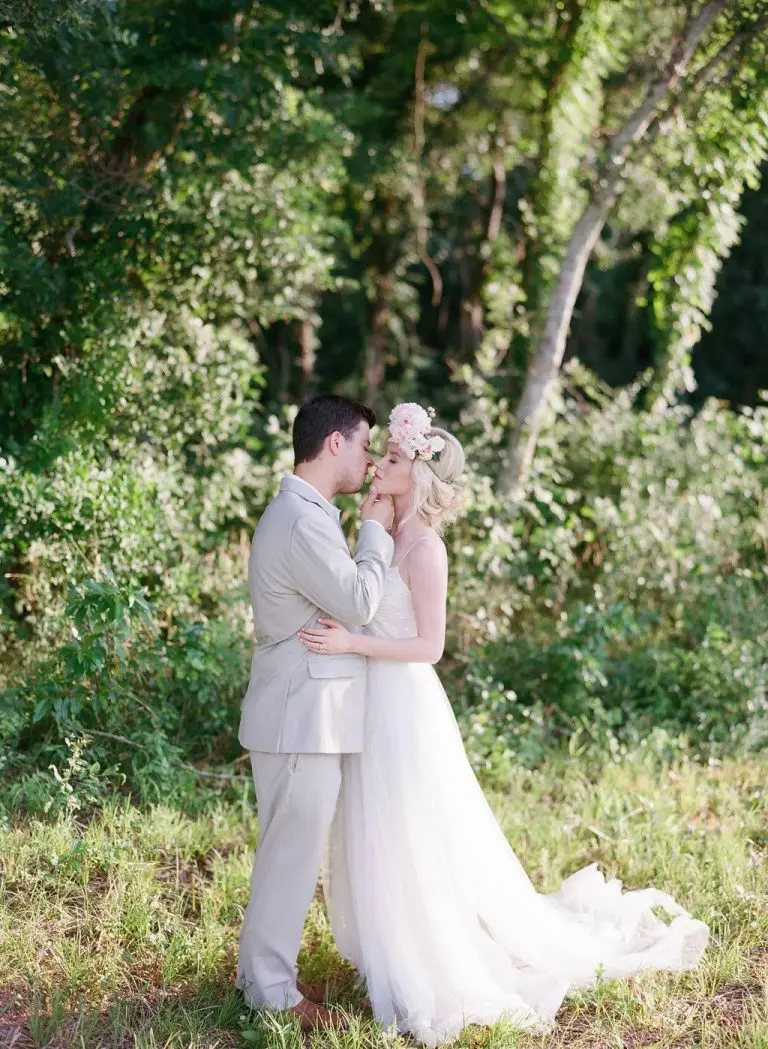 3. I LOVED my dress, but Nana and I forgot one thing. We didn't add a bustle in alterations. I chose a convertible skirt with a train that I knew I would take off post-ceremony, and we completely failed to remember that the tulle on the actual dress was cut into a train as well. SO, with it being an actual pond in my MIL's backyard, this was a problem. I could've cried knowing that it would probably be ruined if I left it alone, but I decided to get a dear friend who worked in bridal to pin up the bottom of my dress with safety pins. So I looked more like a fairy than a bride, and I couldn't have cared less because I was finally married and having fun.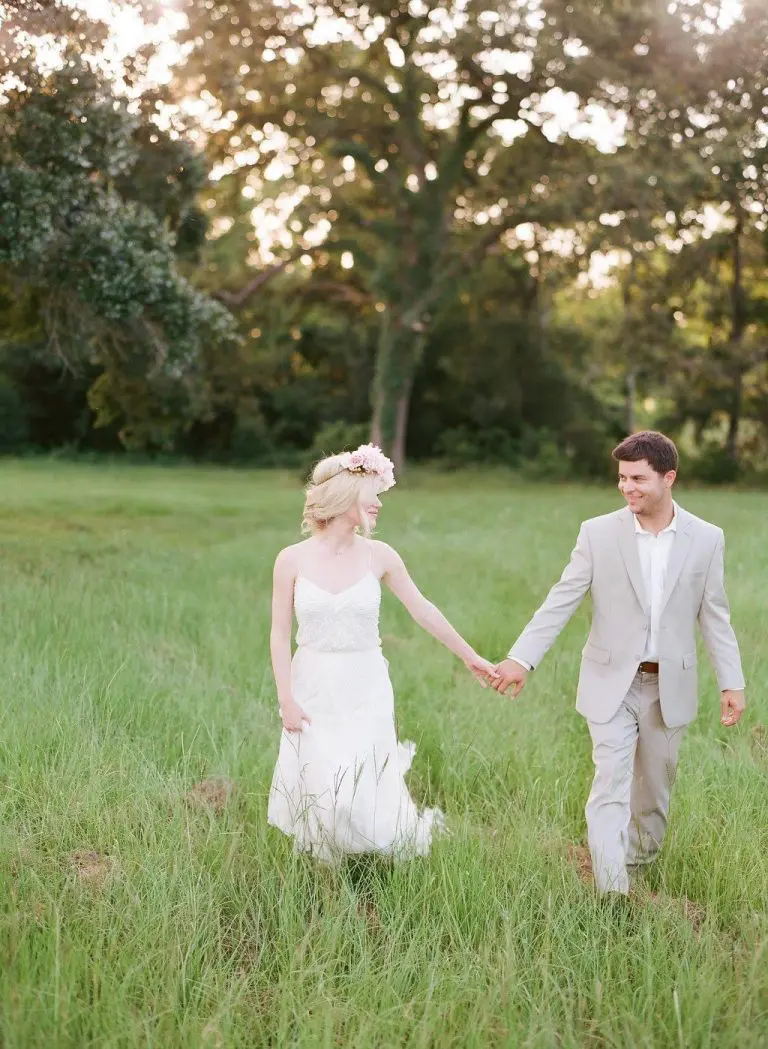 4. We naively thought that only Kailey could do hair and makeup for 10 people total by 3:00. LOL!!!!! We started at 6 am, and by the end of the day when it was my turn, Kailey pulled the ultimate sister move and said, "I love you and you're going to look beautiful, but I'm doing what I want to do and you're going to like it." AND I DID!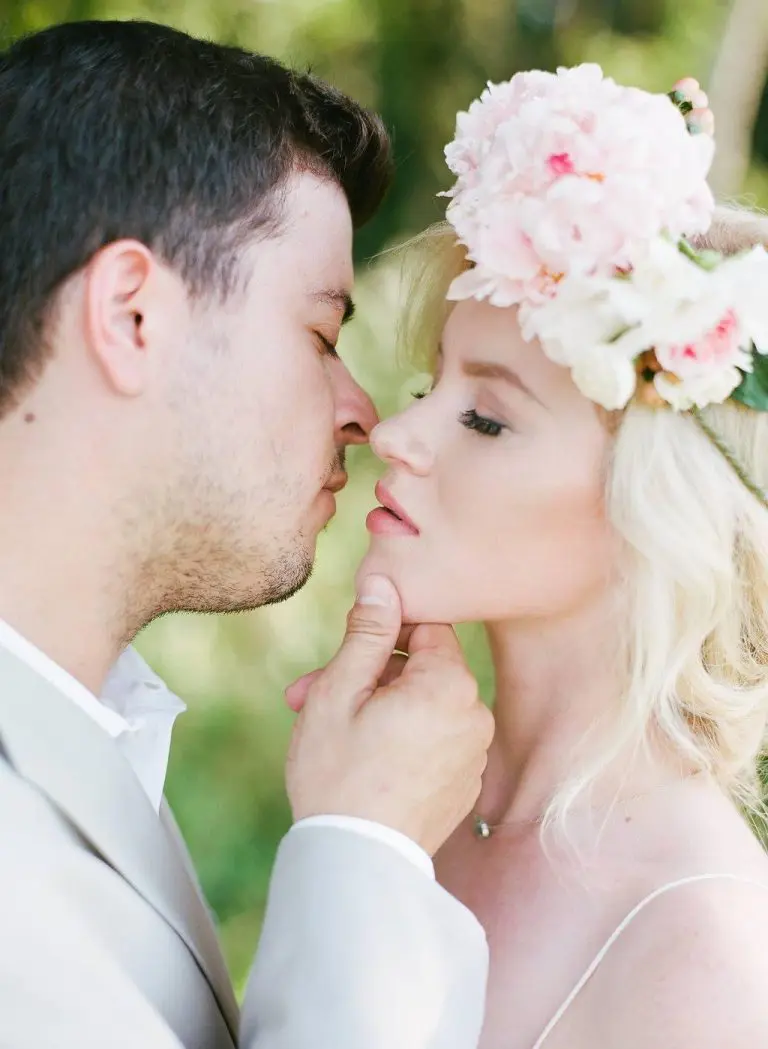 So my wedding was not seamless, but it was perfect. Perfect because the goal was met, and that was to be married and have fun. I let go of the expectation that the vision that I had created in my head from when I was just five years old was going to turn out a little different. Also, let's be honest: Kailey and I have mostly built our entire approach to life by assuming that life is going to throw the most inconvenient things at you, so all that you can do is make the absolute most of every moment. I've carried that over into our marriage the same way that I did our wedding day.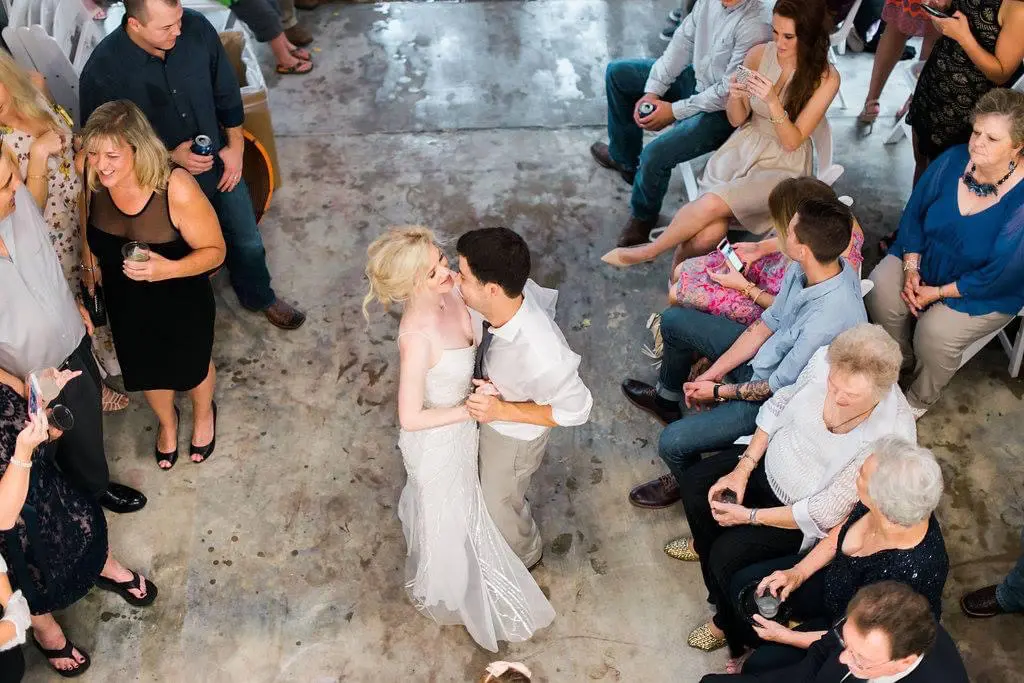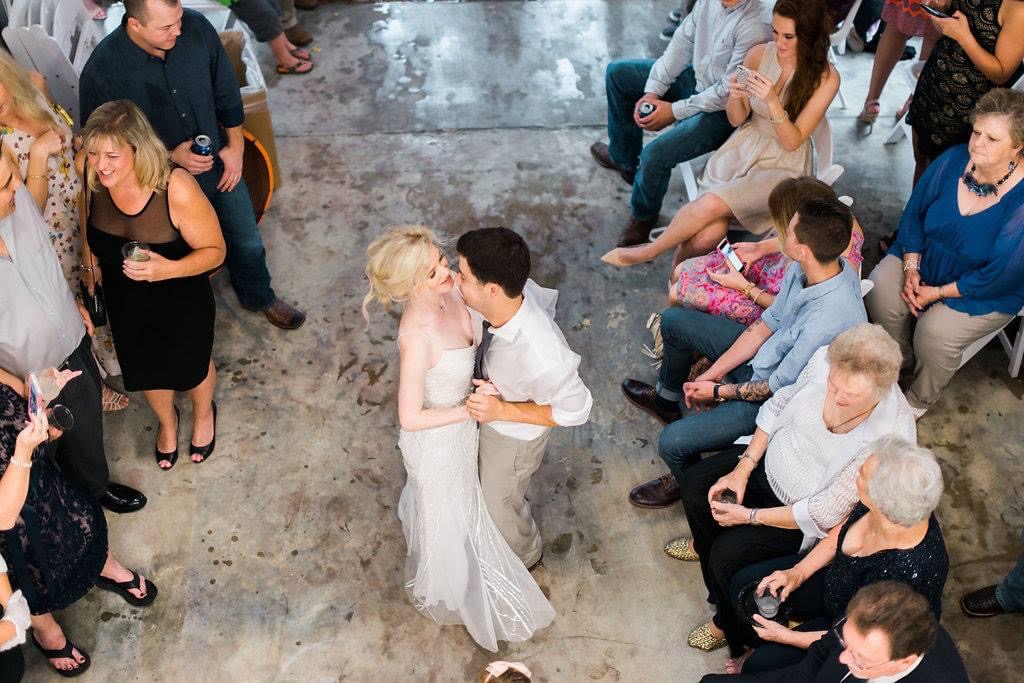 It's been hell, but it brought us Heaven. Everyone's marriage looks different. Everyone's hardships look different. Dynamics. Finances. Everything is never as it seems. Our Heaven looks like Jacob being sober and helping others in their sobriety journey, being a stay-at-home-dad, me being the breadwinner, and us both being present for our kids. We do what works for us to maintain our happiness and our own, individual peace. Without our hell of a journey, we would have never been able to be here.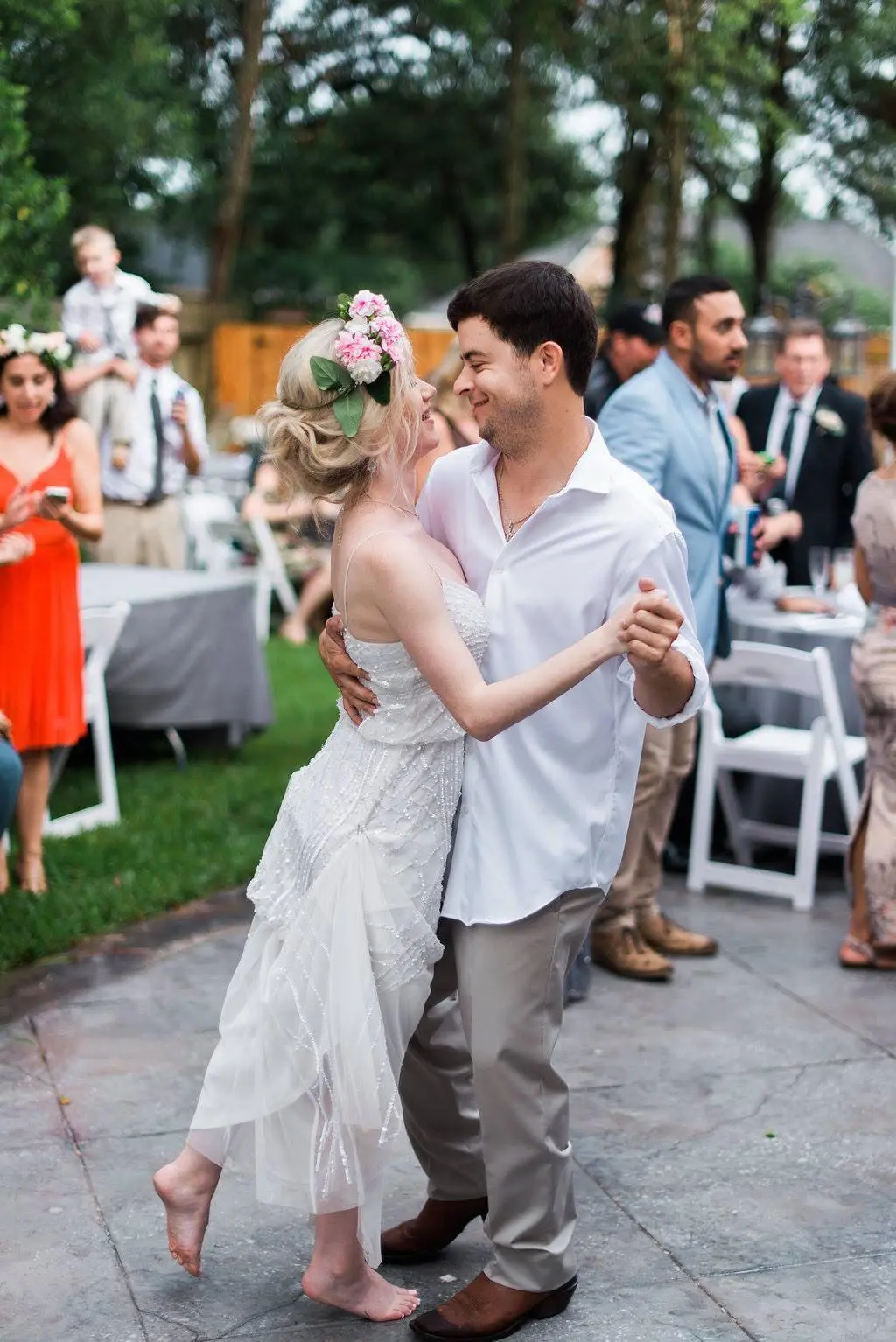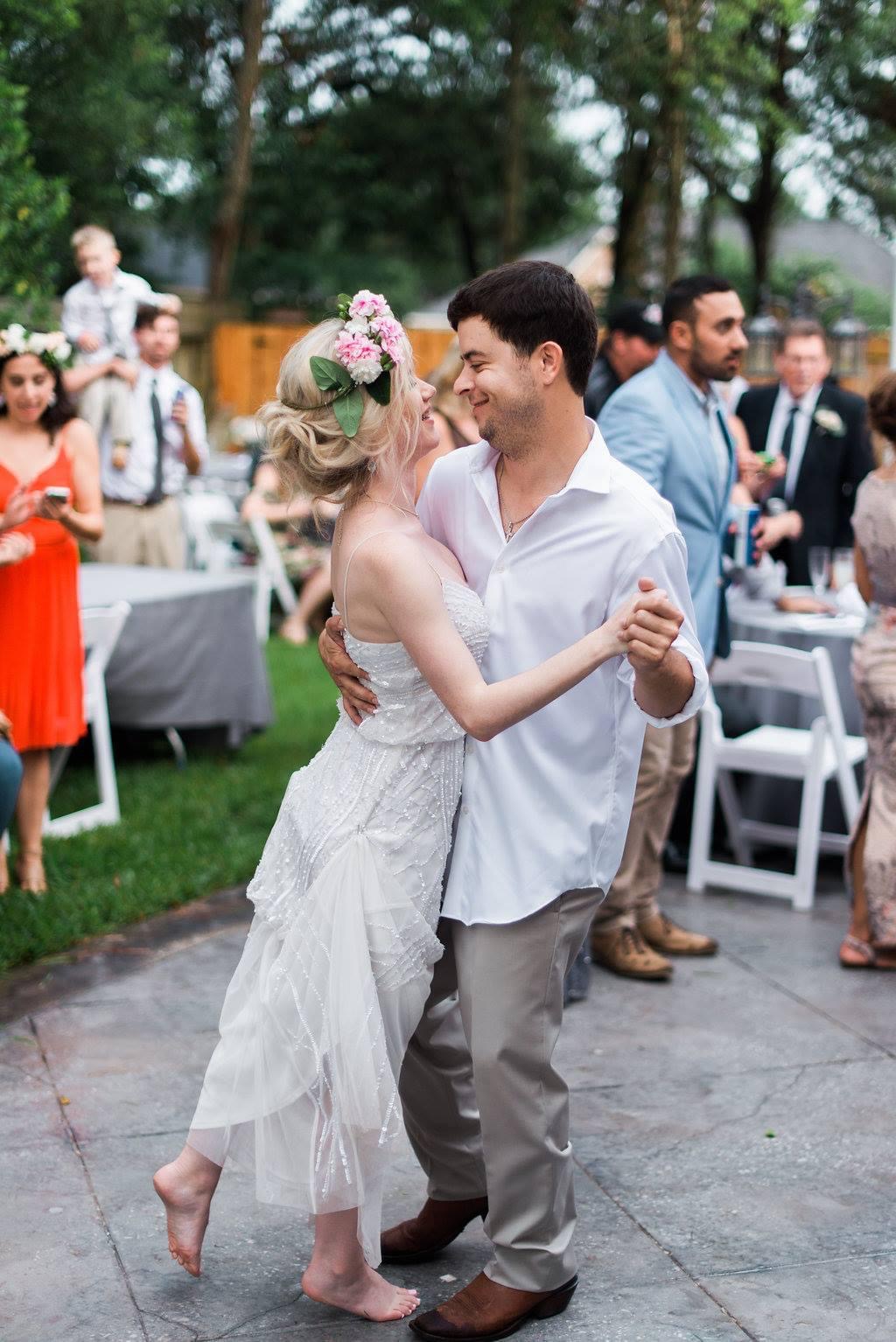 I'm proud of us. Really, really, proud.
X, H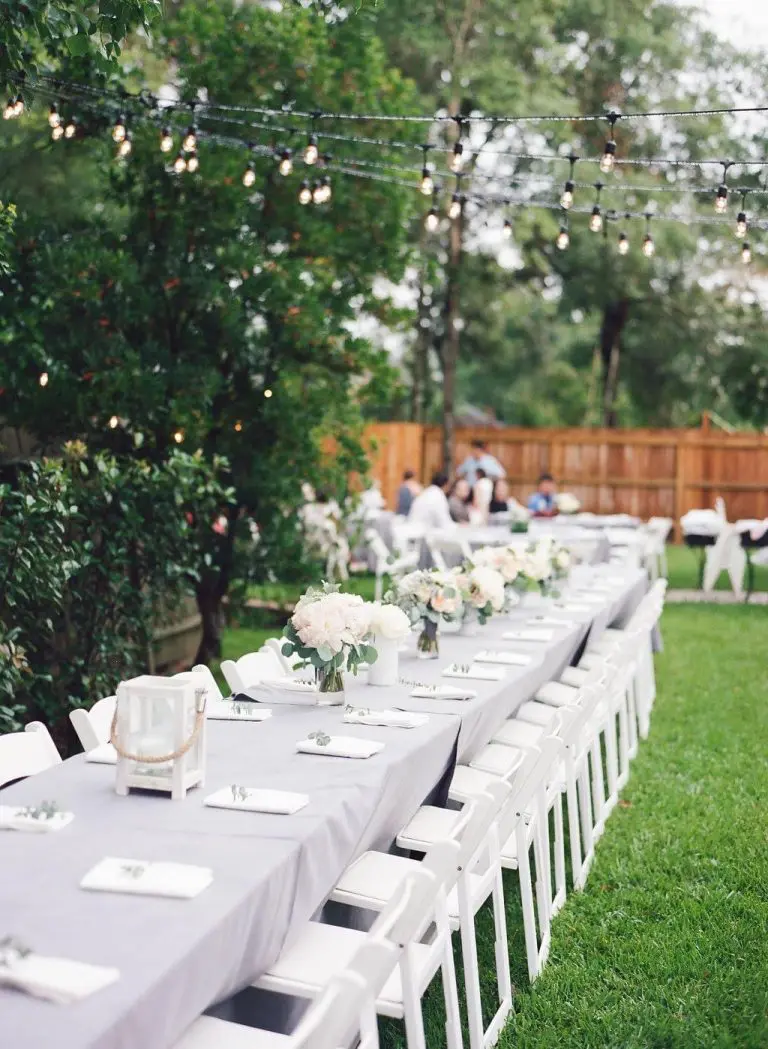 Photographer: Courtney Leigh Photography
Florals: Flower Power Productions by Chad Cornwall
Planner/Cake: Jade Magnolia
HMU: Kailey Fletcher (Etoilly wasn't born yet LOL)