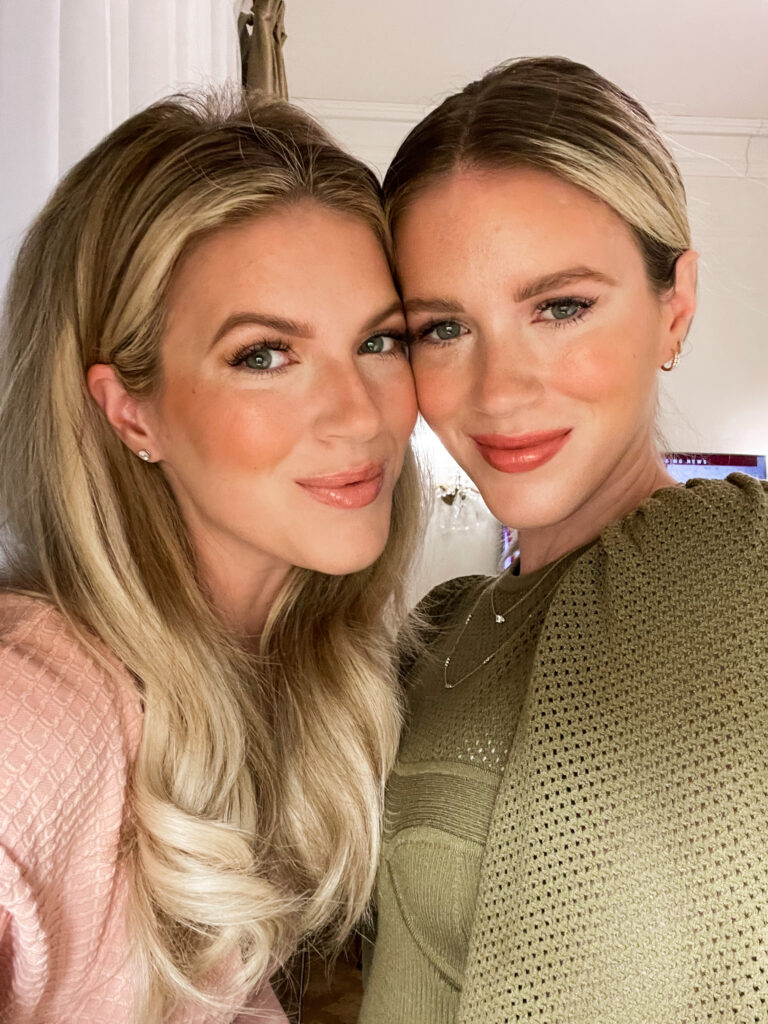 SHOP THE POST

New York. She's a beauty. We've been called experts, maybe even connoisseurs of the city, and we're here to tell you how to have a lavish, exciting trip in under 72 hours. Don't you dare put your walking shoes on…we're doing this in style.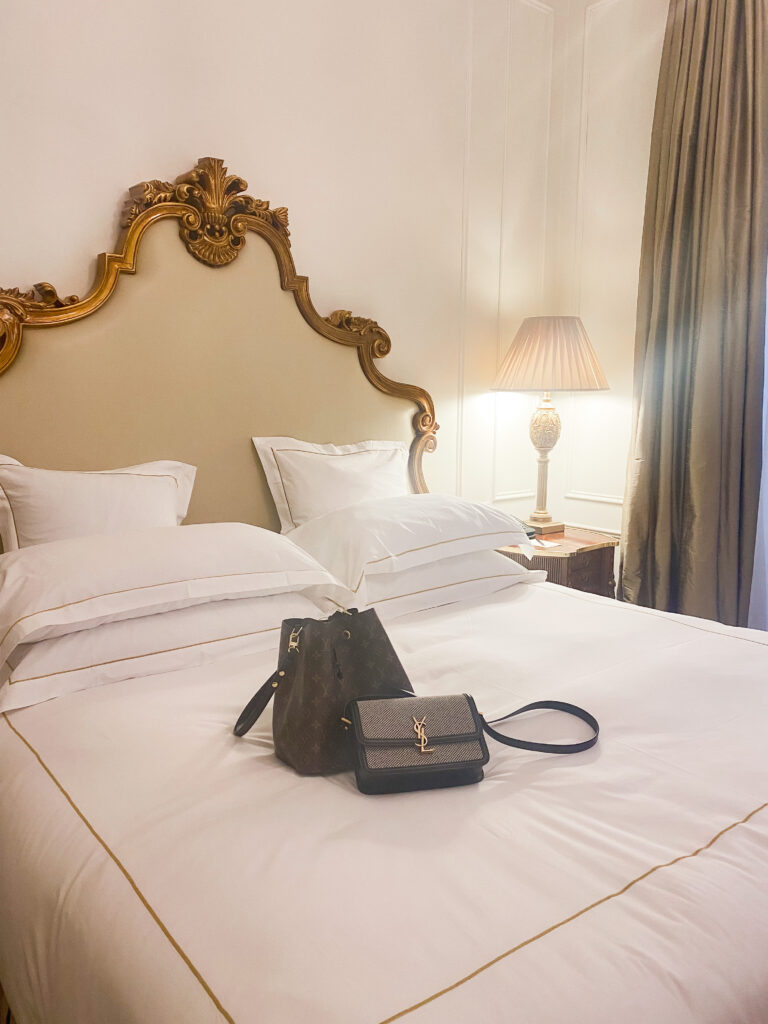 Where To Stay
We're going to be very honest here. Your stay in New York City will freaking make or break your trip. Nothing is actually fresher hell than adventuring all day out in the city without a proper, comfortable stay. You will need to accept the fact that this will by far be the most costly part of your trip, but you will thank us for having a bath tub and quality room service afterward.
The Plaza Hotel
On our last trip, we went in true Eloise form and booked one of our most favorite rooms in the city. It is absolute luxury, and the room is an incredible size (if you've ever been to New York, then you know). As soon as you enter the lobby, the most friendly staff is there to greet you, and their signature scent of gardenias completely envelopes you. While you wait for your luggage to be brought to your room, grab a bellini and snack at the bar as you enjoy the pretty view through the huge windows. Have we sold you, yet? Other than the actual hotel being so nice you may not even want to leave, it's the perfect location to walk the Upper East Side. We hardly ever took a taxi on this last trip because we were so perfectly located.
Other favorites include:
Kimpton Hotel Eventi (near the Flatiron District, upper Manhattan…stayed here for Kay's bachelorette and it.was.fabulous.)
The Ludlow (very trendy but timelessly beautiful, lower East side)
Essex House (Marriott) (Upper East Side, across from Central Park)
Where To Eat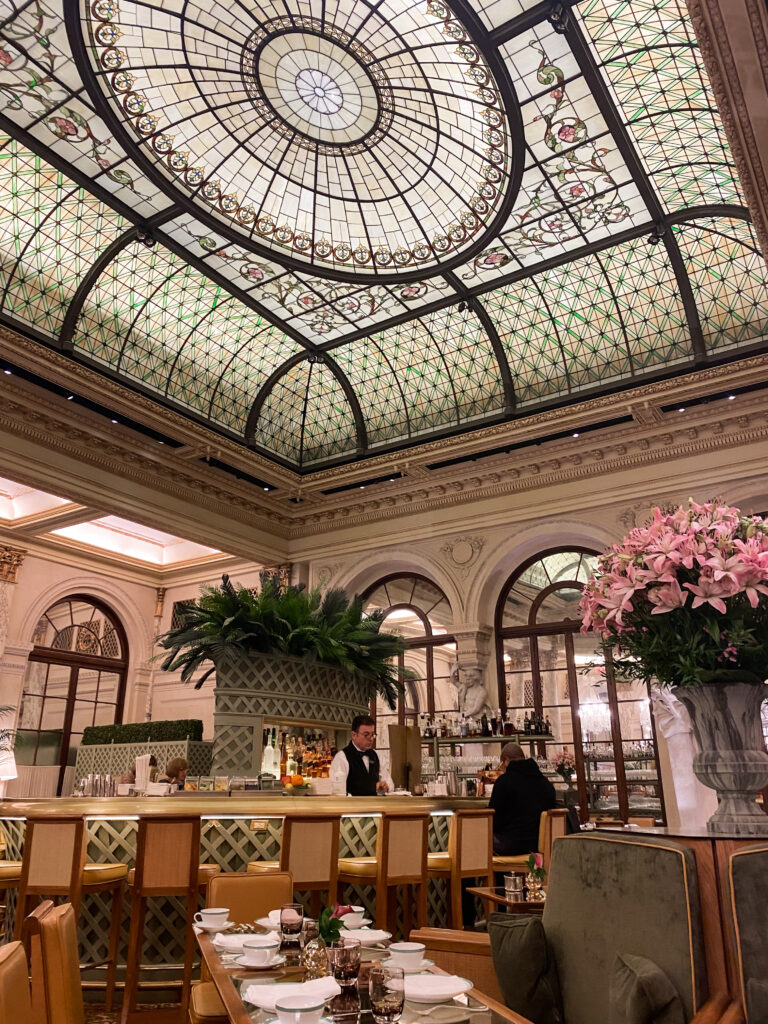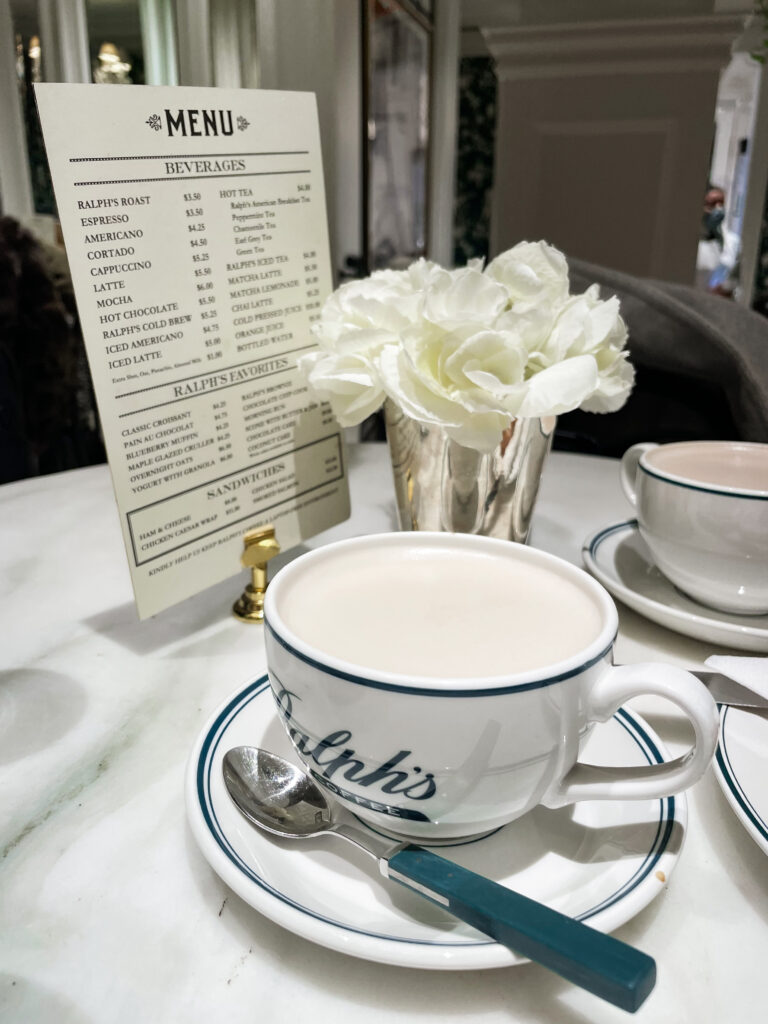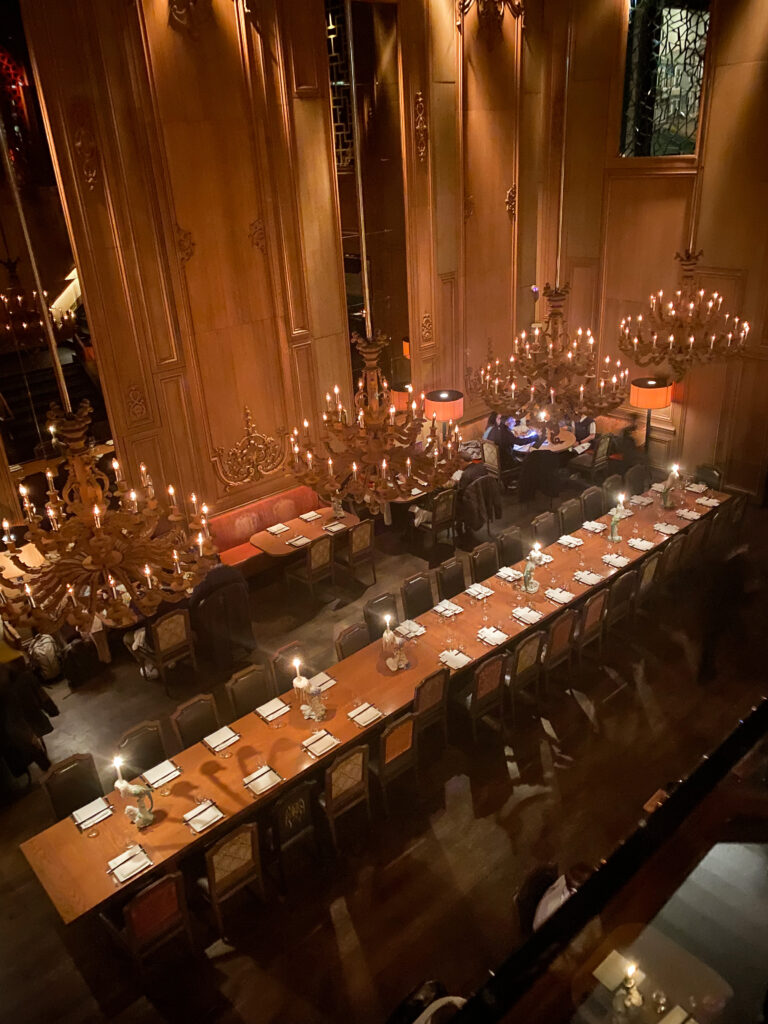 Favorites include:
Buddakan (dinner, Asian fusion…iconic spot for Kay's bachelorette party, also Carrie and Big's rehearsal dinner)
The Palm Court (brunch)
The Standard (lunch or dinner…get the burger)
Chinese Tuxedo (dinner)
Tavern On The Green (one of the prettiest brunch spots ever)
The Boathouse (a picturesque lunch)
BG at Bergdorf Goodman (the best view of central park, lunch)
Ralph's (a quick, delicious breakfast…attached to the Ralph Lauren store and it is too dreamy)
Nomo Soho (a beautiful lunch or dinner spot…the end scene of The Other Women)
Sadelle's (amazing for any part of the day…PERIODT)
Benoit Bistro (a stunning interior perfect for a sexy dinner)
King Cole Bar (a sexy drink)
Bemelmans Bar (another sexy drink)
Scallinatella (loud Italians screaming/cooking in the middle of the restaurant and it's fabulous)
The Polo Bar (so New York, so fabulous)
While we were in the city, we needed to maximize our time as we were only there for a little bit over 48 hours. Always map your day around your location, and on this trip in particular, we wanted to mostly stay within the Upper East Side so we could walk and avoid public transportation (we were sadly there during the Brooklyn subway shooting).
On the first day, we started with breakfast at Ralph's Coffee. It's quick, delicious, and is now doing inside dining again (praise God). We were easily able to walk from The Plaza to Ralph's in under 15 minutes. Don't waste your time on a sit down formal breakfast if you're wanting to pack your day with the best of the best in the city.
For lunch, we wanted a full on experience so we naturally had high tea at The Plaza Hotel's Palm Court. It is immaculately beautiful and the service is always impeccable. It's a tad pricey, but always one of our most favorite dining experiences in NYC that we could never have at home. This was a perfect spot to hop on over to Bergdorf and get shopping in. Pro tip: go to BG (restaurant inside of Bergdorf), sit at the bar, order a coffee to go with a splash of bourbon. Oh yes. Boozy Bergdorf shopping is like none other. You are welcome.
For dinner, we really effed up and went to Chibriani's directly across from The Plaza Hotel. Underwhelming like you cannot imagine. If you're wanting to stay in the Upper East Side, always always ALWAYS go to The Polo Bar. You'll be likely to spot a celeb and the food is unmatched.
Where To Shop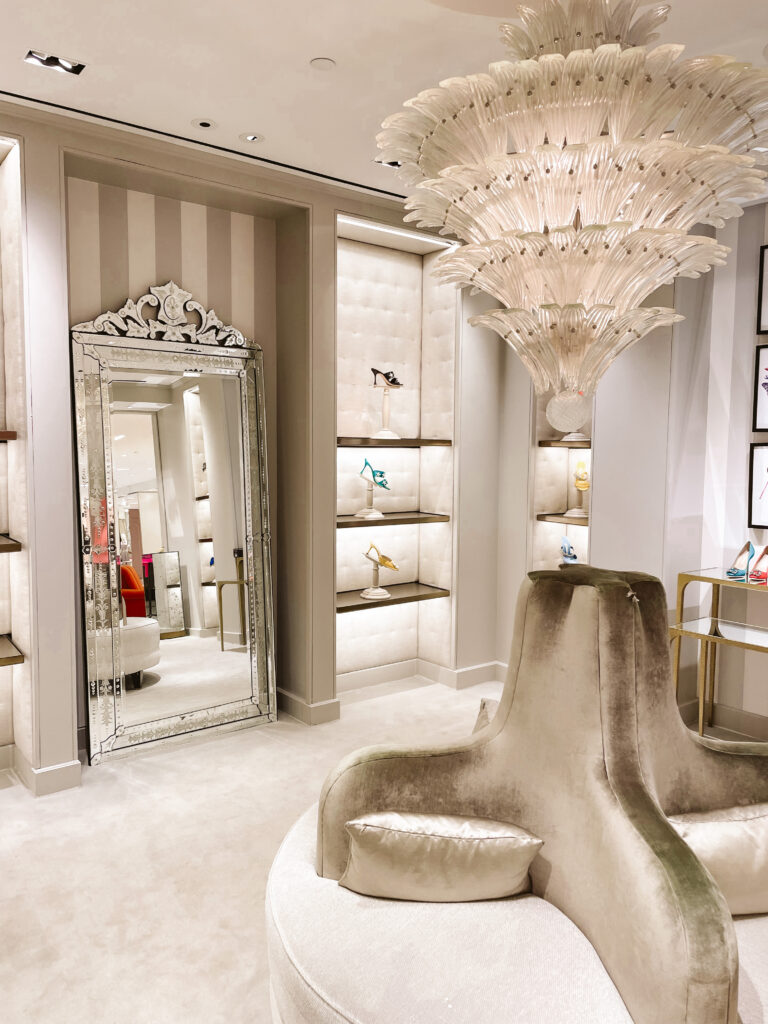 We're big department store girls. Our top favorites are the iconic staples, Saks Fifth Avenue and Bergdorf Goodman. Here, we'll chit chat about what makes both of them sparkle in our book.
Saks is a 15 minute walk from The Plaza, and it's worth every step. When you walk in, you're going to enter onto the accessories floor and it is mind.blowing. It's a stunning, colorful, modern aesthetic with designer handbags and accessories sprinkled around like fairy dust. What's so special and unique is that most of the designer brands have their own little storefront nestled around the outskirts of the showroom. It makes those brands feel like a boutique experience while also having the freedom to weigh out your options if you're in the market to purchase something that you will treasure forever (serious decisions cannot be made lightly). Saks also has our favorite women's wear section. Think Zimmerman, Veronica Beard, Alice & Olivia, and so many more eloquently organized brands at a nice range of price points. A win, win in our book.
Now, onto the tie…
BG is iconic. BG can do no wrong. BG damn near shares a sidewalk with The Plaza Hotel so that's a lot of brownie points. What we love about Bergdorf is that the moment you walk in, it's a whimsical emporium of luxury goods. The beauty floor is one of our favorite adults only playgrounds, and we have always felt like the associates on the floor are excited to help you find your perfect Tom Ford lipstick or help you play with the gorgeous eyeshadows at Pat McGrath. The shoe floor is like a maze designed by Carrie herself. It's a good time. Period.
Outside of department stores, storefronts that are absolute favorites are Chanel, Loveshack Fancy, Veronica Beard, Tiffany's & Co. (cliche but only if you've never actually seen Breakfast at Tiffany's), Diptyque, Ralph Lauren, and because she's a fellow Texan who made it in the big freaking city, Kendra Scott.
WHAT TO DO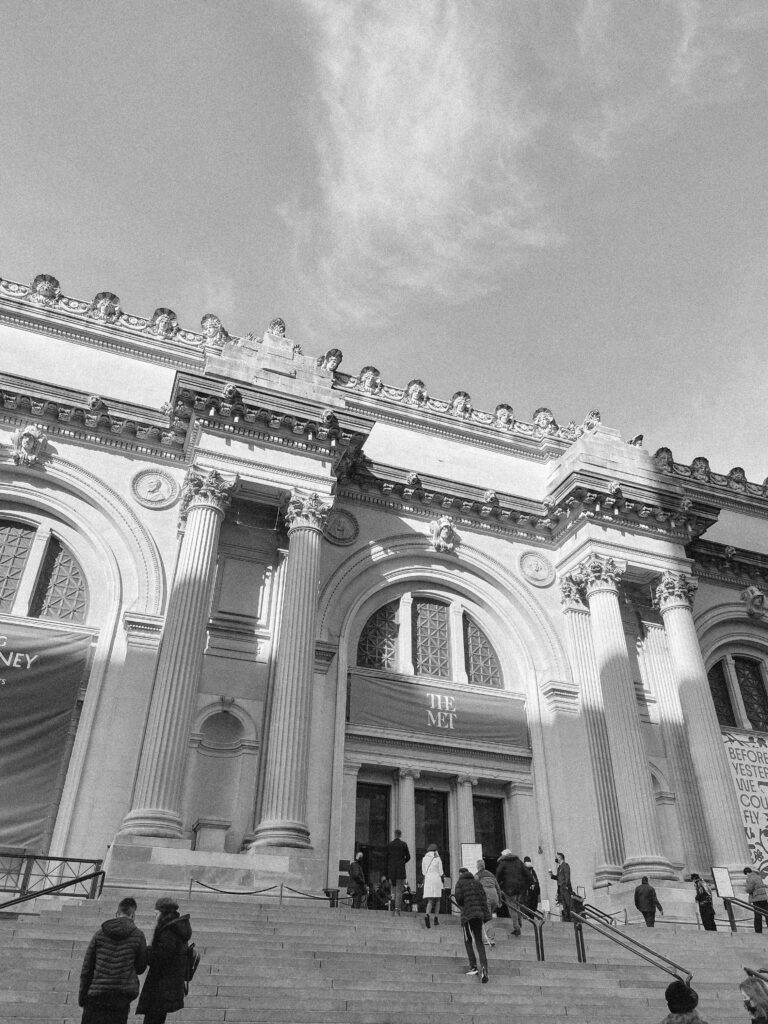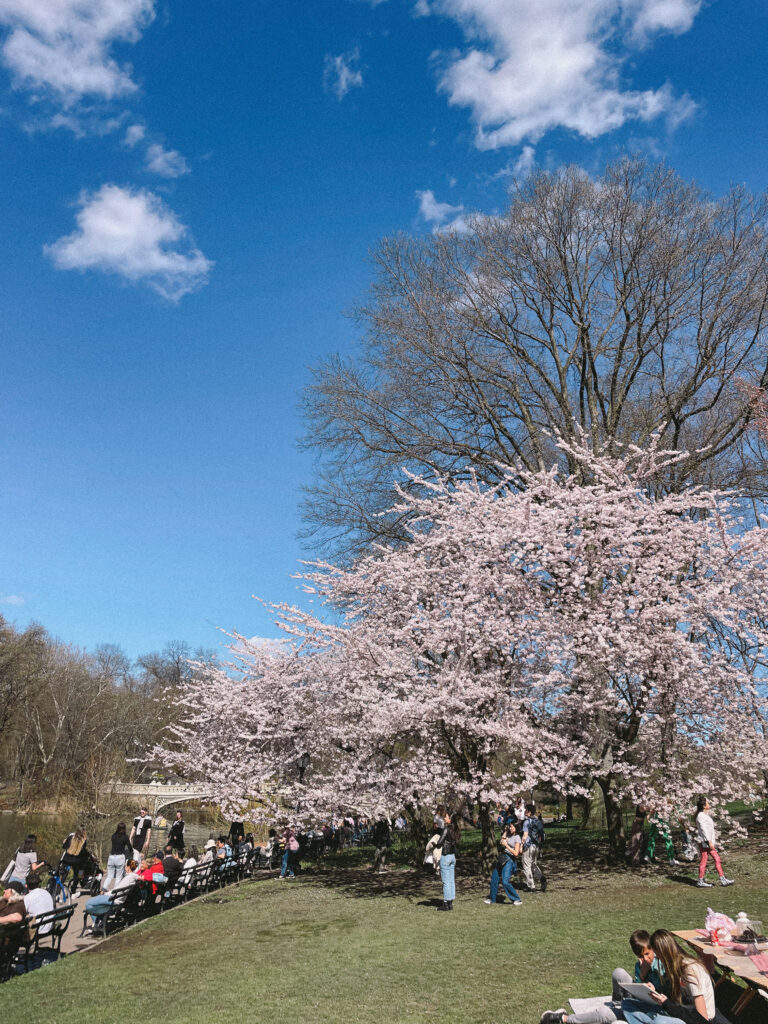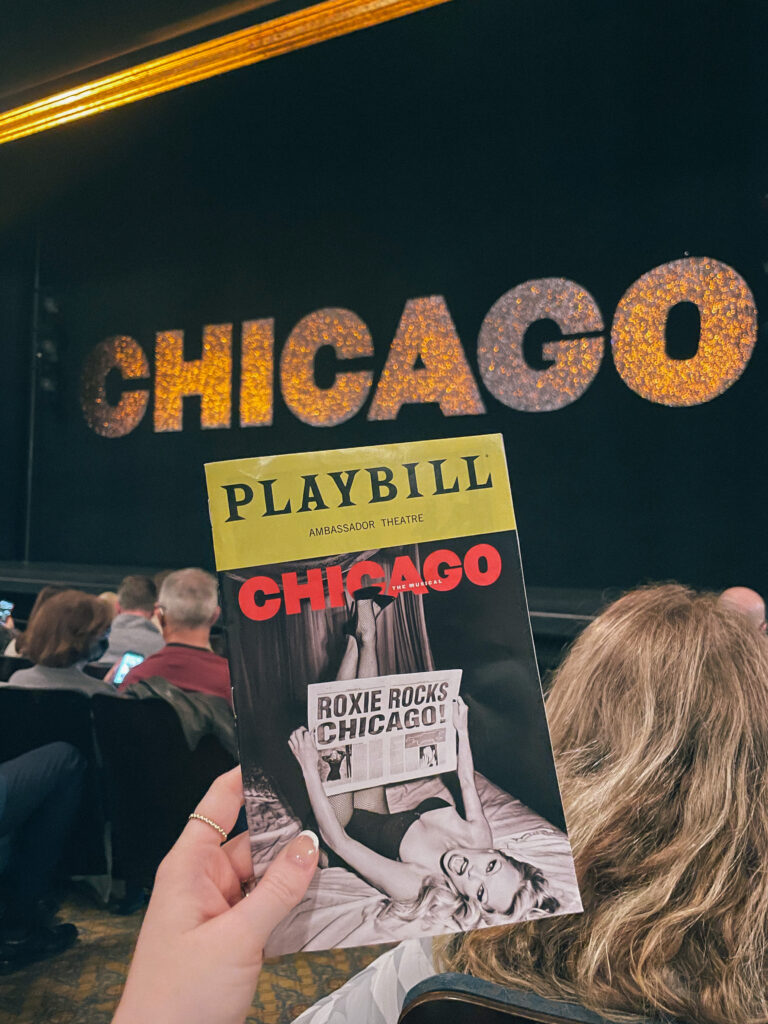 When you're in the city, it's important to make time that involves some down time that pulls you away from the hustle and bustle. As much as we cram all of our favorites into a teeny tiny range of time, we are human, and we need moments to take in what makes the city special to us.
Stroll around Central Park (go in the Spring so you can see the gorgeous cherry blossoms)
The MET
Shopping in SoHo
See a show on Broadway (meeting Pamela Anderson on her opening night will go down in the books)
Alright folks, that's it! Texas is our home, but New York is where we dream. We hoe our take on the city inspires your next trip to the Big Apple!