Hey, gals!
Happy Friday! I'm finally back in the states and oh does it feel good to be home! Paul and I had an amazing trip and I can't wait to share with you all that we did! I'll be sharing our first stop in Europe on Monday.
If you didn't see my post from Wednesday, I'm officially moving to Dallas on October 1st. It's quite surreal to be honest, so many emotions but above all else I'm ecstatic to begin this new adventure (and Paul and I won't be long distance anymore, YAY!) I will be taking full ownership of mine and Ling's online boutique shopsaltflat.com and I've been a blubbering mess about it. Ling and I have worked endless hours for an entire year on this little dream of ours and it's going to be so strange to be doing it without her. Ling has become somewhat of a big sister to me – her wisdom, encouragement, generosity, and love is something that I will always hold near and dear to my heart. I'm going to miss her so much, but I have a feeling she will be creating even more magic in her next endeavors.
Next Friday and Saturday we are hosting a little send off sale for Saltflat at our Downtown Houston studio. You can RSVP here, all full priced items will be 25% off and more than 40 items will be under $20. It's our best sale yet and I would love to see you before the big move!
I'm loving all of our first new arrivals for Fall – lots of bodysuits, sweaters, dresses, and closet staples. Ya know, the essentials! I'm wearing this in the top picture and it's so comfy and flattering. Here are a few of my favs and if you want to see more of our new arrivals click here!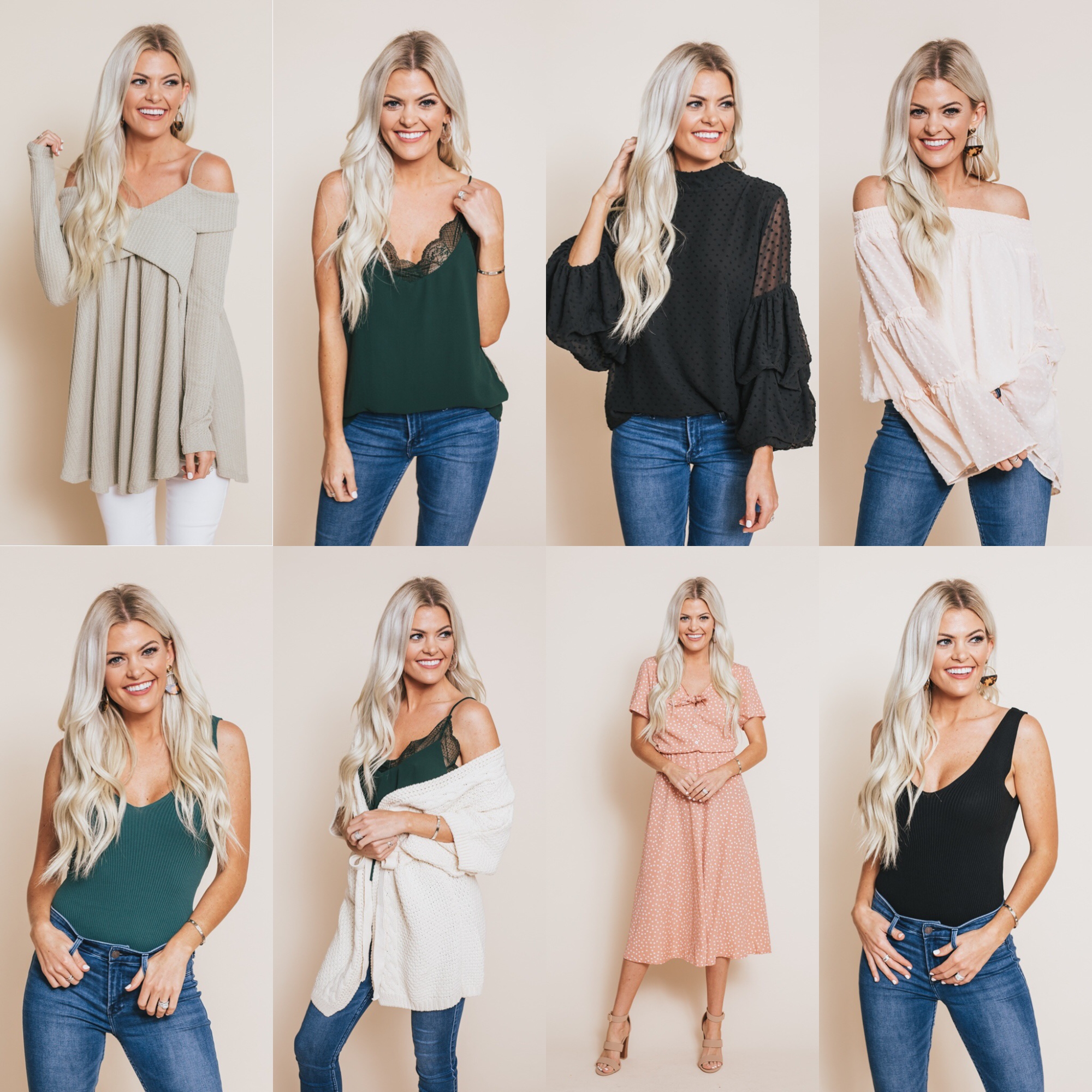 Hope you have a great weekend!
Xo, Kailey