SHOP THE POST

Hey, gals!
If you haven't guessed already, earrings are our favorite way to spruce up a simple outfit or top off a fancy date night look. Neither one of us can leave the house without earrings on, a trait we've inherited from our Nana. You might as well be going out in nothing but your birthday suit if you don't have earrings on. Dramatic? Possibly. But we feel like a sassy pair of earrings completes any look.
A LITTLE SPARKLE
A little glam is sometimes necessary when picking out an accessory. Earrings are a great way to add a little drama, a little luxe to a cocktail dress or something that requires you to wear both Spanx and/or a bra. These Kendra Scott beauties are absolutely stunning with their acrylic rods that give the illusion that the pave crystals are floating. A definite showstopper. Here are our top sparkly choices!

VINTAGE CHANEL
My most coveted pair of earrings: my vintage Chanel clip-ons. There's just something about Chanel that makes you feel timeless, classic, and sophisticated. I purchased these for myself for my 25th birthday, I found them pretty fitting that they are stamped on the back with our birth year. This design is rather hard to find since they retired the style but there are a few out there waiting for a new home. I absolutely adore vintage Chanel earrings and I think I'm going to get myself a pair for every big birthday, especially now that the beloved Karl Lagerfeld has left us.

WHITE EARRINGS
We've always been big fans of white statement earrings for anytime of year but especially for Spring & Summer. They brighten up any outfit and you all know how we love that 70's, big white earrings era.

MAKE A STATEMENT
We love "extra" earrings. Ones that are so big that they're ridiculous but we adore them anyways.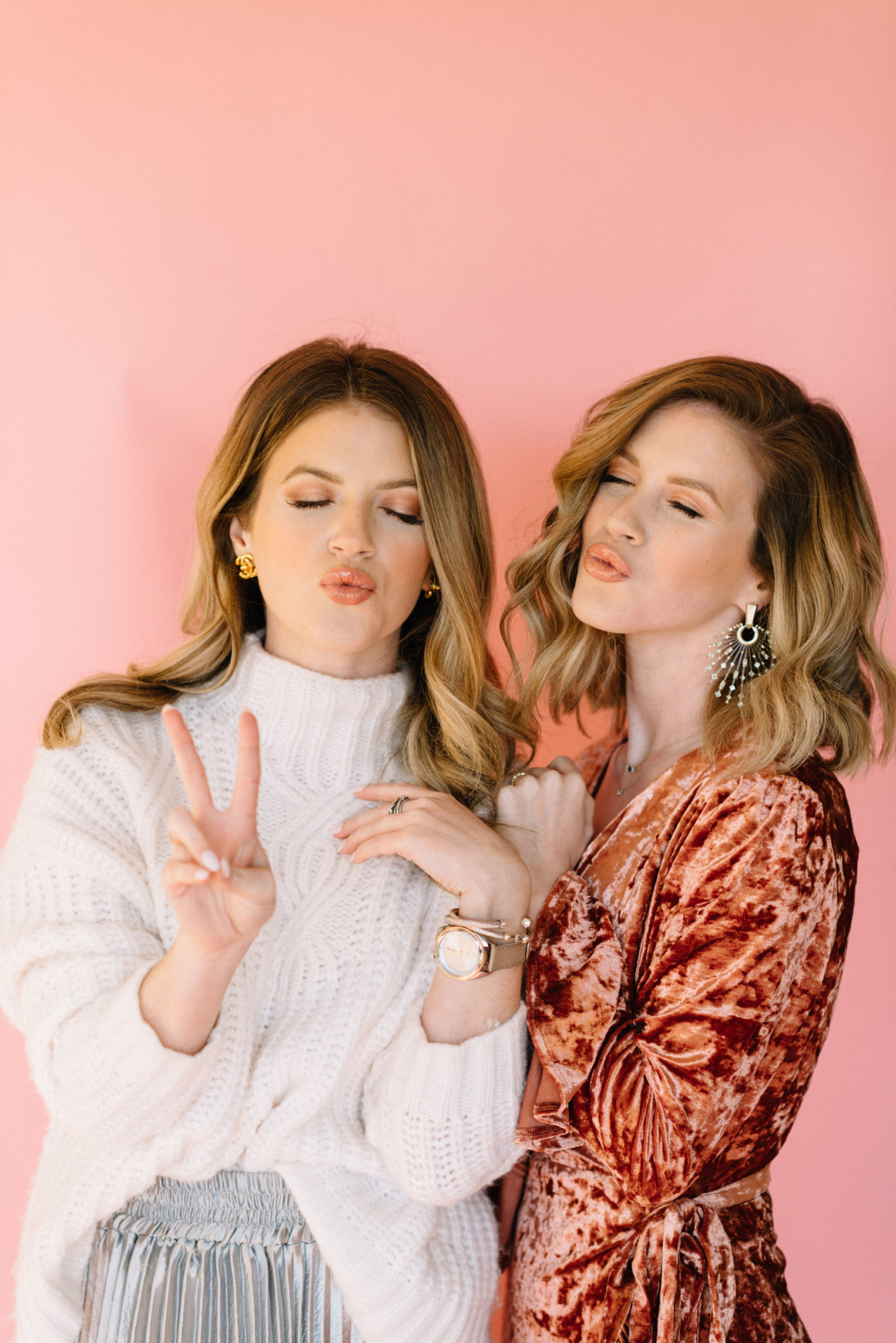 We hope we have some big earring lovers out there! And if you weren't we hope we've inspired you to be a little daring in the earrings department!
Xx, Hailey & Kailey
All photos by Courtney Leigh Photography.