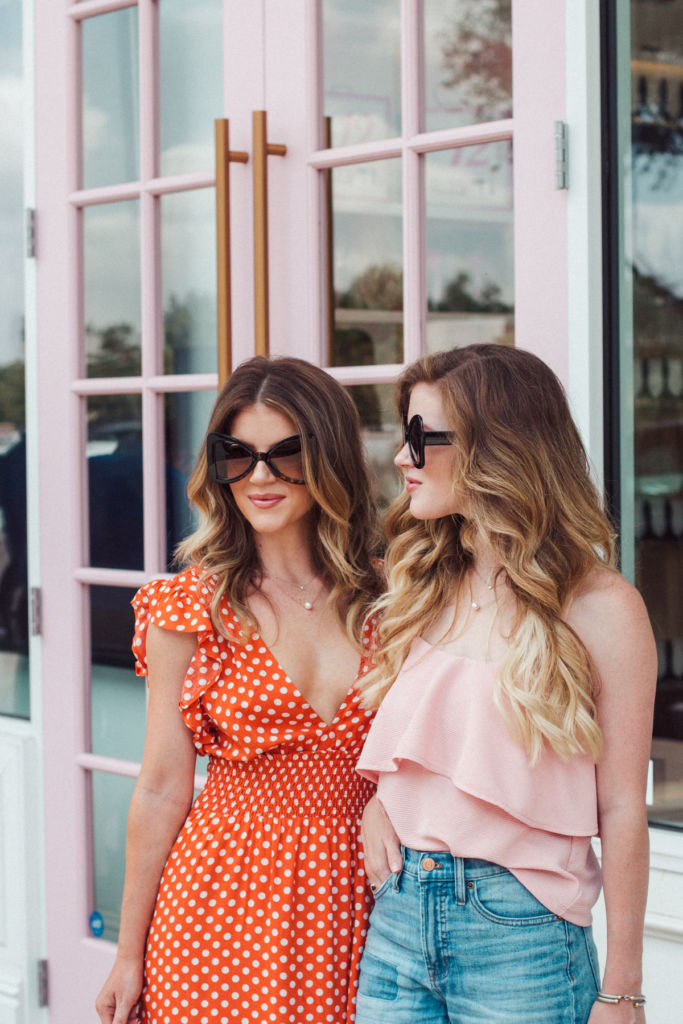 SUNGLASSES | DRESS | TOP | NECKLACE
Hello, Lovely!
Happy Friday! We hope you're enjoying our new site! It still needs a few updates but we're so happy with the progress it has made! How was your Fourth of July?! I went to Paul's lake house and we went skiing and watched the fireworks! I haven't skied since I was literally 12 years old and I couldn't believe I actually got up the first try. I am so SORE!
Our favorite way to dress up an outfit for Summer is to add a fun accessory. We find ourselves being outfit repeaters by wearing the same light dresses and tops, so the easiest way for us to change an outfit is to switch up the accessories!
Right now I'm really into lariat and layering necklaces. I just purchased this star one and I'm in love with it! Hailey's go to is always a bright earrings, so we made sure to add some of our favorites to this post. We've always drawn style inspiration from the Olsen twins and Audrey Hepburn, and their signature accessory is the oversized sunglasses. I was shopping the other day and saw these, HAD TO HAVE THEM! So we got a matching pair, they come in black and tortoise!
EARRINGS

NECKLACES

SUNGLASSES & HATS

HAIR ACCESORIES

Next week you can expect to see a post on what I'm bringing to Alaska (we leave on Monday!) and a few tips on how to shop the Nordstrom Anniversary Sale! We hope you all have a great weekend!
Xo, H & K