Monthly Archives:
July 2015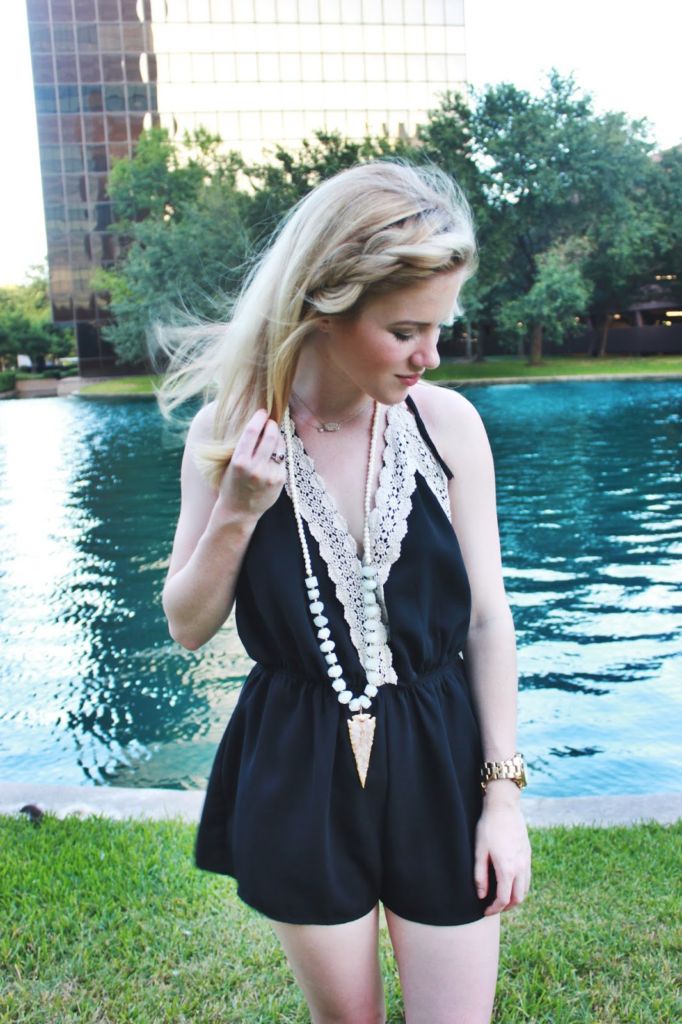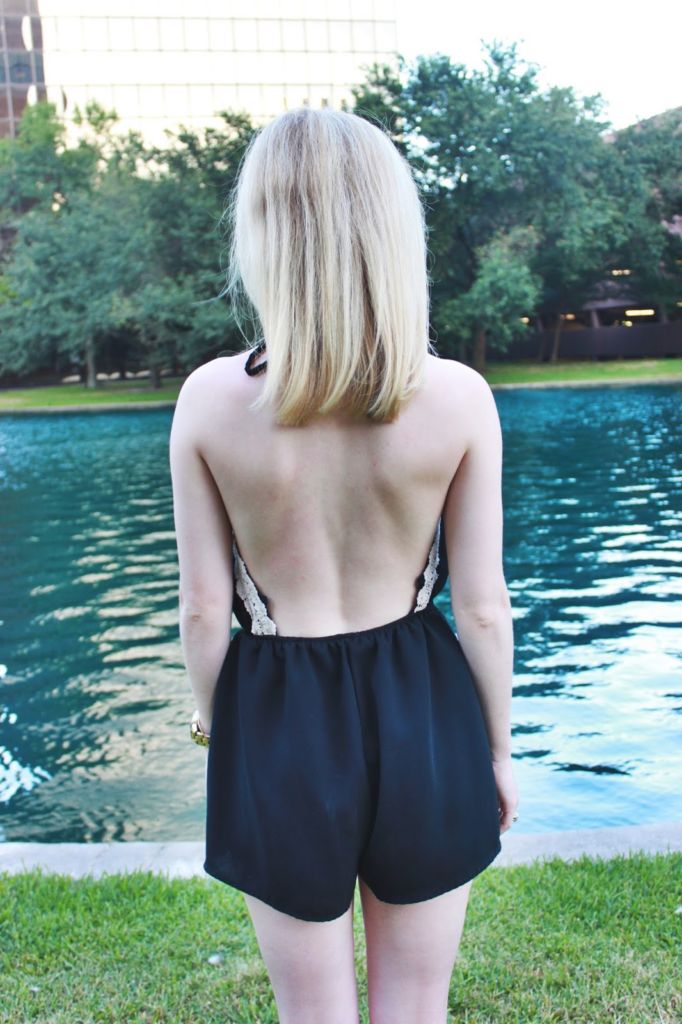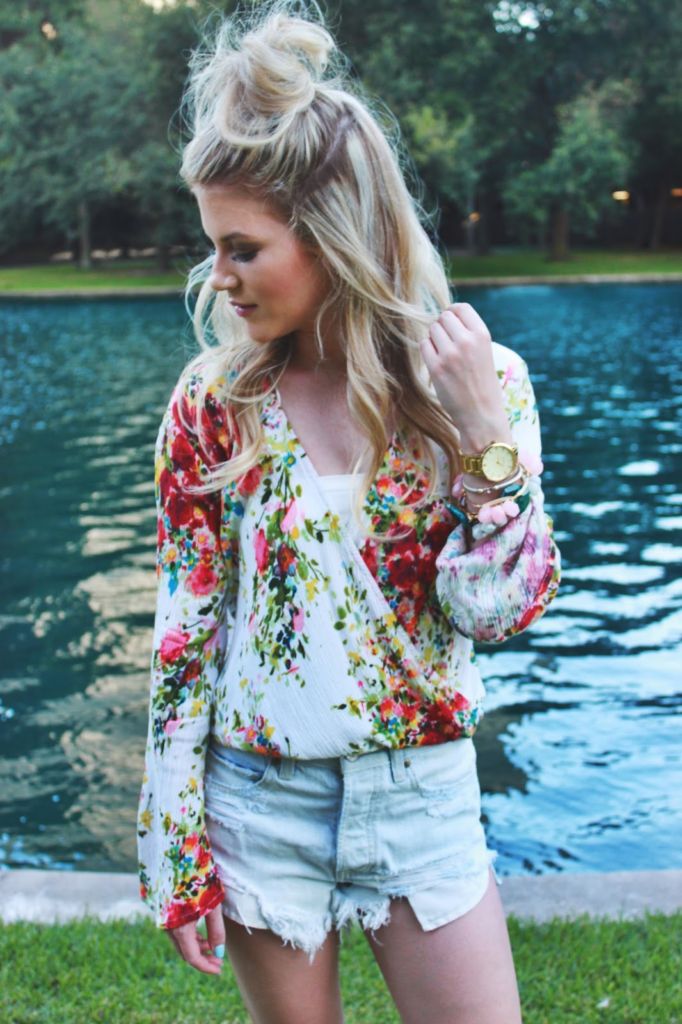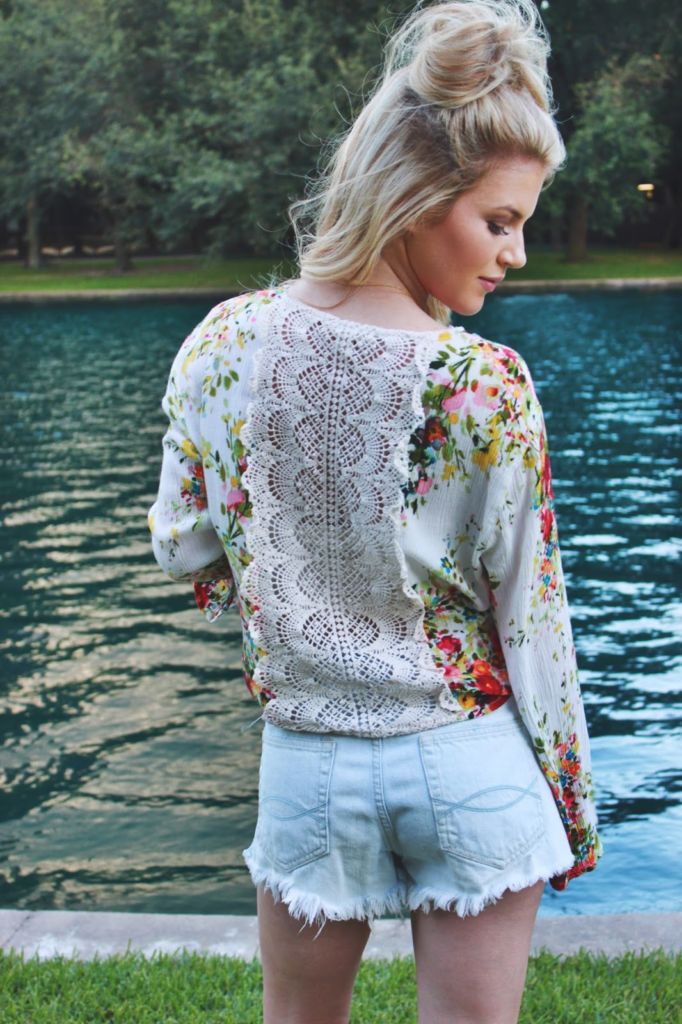 As many of you know, Kailey has taken a new position as a Sunkissed & Made Up hair/makeup artist. As every new chapter should be, it is extremely exciting for Kay! However, Kay had to say goodbye to her Haute Stuff Boutique family. Haute Stuff hired Kailey when she was transitioning from a really unfortunate time in her life, and the ladies at Haute Stuff were exactly what she needed! Whoever said clothes (or is it money, we forget the details) don't buy happiness obviously has never stepped foot into this sweetly styled house turned boutique. If you live in the Houston area, you MUST make a trip to Baytown and see all of the prettiness yourself! We will forever be thankful for the opportunity Haute Stuff gave Kailey, and the ladies there will always be so dear to us.
All of that being said, we're showing a little love for one of our home away from homes. H's romper and K's top are both from Haute Stuff, and they are too perfect for this summer heat. The romper's open back and haltered top are 100% ideal when you don't want to sweat your life away but being cute and put together is still the top priority. Plus, the best part about rompers are that they can easily go from day to night, and who doesn't love that?! K's top is so fun and light, and the colors are so pretty! This look is perfect for going out to a casual dinner or hanging out by the water on a summer night. This top definitely turns us into bickering old ladies and makes us forget that we love each other. "Short stick wins, sister. The top is mine."
Also, we got a lot of comments regarding our tutorials. With much technological education, we have finally found filming that works for us and that doesn't look like we've set our MacBooks up in our bathroom! Praise sweet baby Jesus! So please hang tight as we film some fun hair (especially braids!) and makeup tutorials in the next few days! We so appreciated everyone's input! Much love!
This post is sponsored by Haute Stuff Boutique.