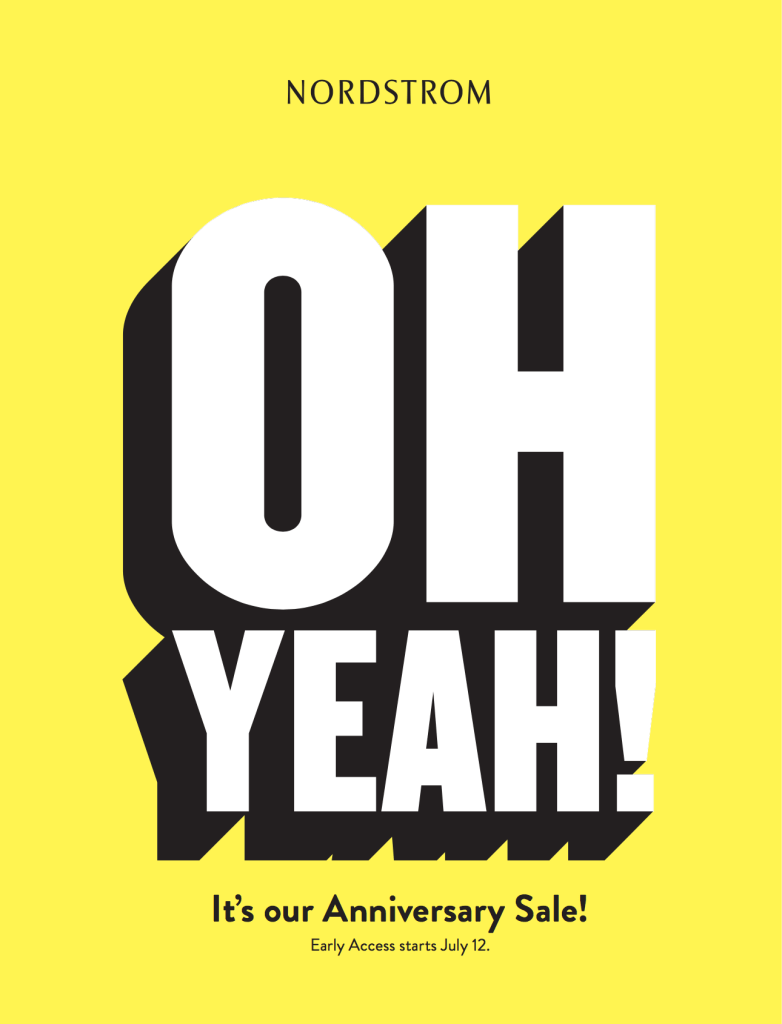 Hey, gals!
It's the most wonderful time of the year…the Nordstrom Anniversary Sale is here! This is by far the BEST sale of the year due to the fact that Nordstrom puts BRAND SPANKIN' NEW items on major sale! I could even argue that this sale is better than Christmas morning. They release the most timeless, classic Fall & Winter pieces that you will be so happy you purchased as well as items that you can wear all year long. Early Access is open on July 12th, you can only shop the sale if you are a cardholder with Nordstrom and then everyone can shop it on the 20th! These pieces always sell out crazy fast, like within seconds. One of our biggest tips on shopping the sale is to apply for a Nordstrom Card. It has no annual fees, it's easy to sign up, and you get a ton of bonus points when you use the card. We really only use it for the Anniversary Sale.
Nordstrom Anniversary Sale Catalog
We've looked through the catalog and holy moly, so many good things are going to be available! We thought it would be fun to show y'all what we have our eyes on!
BEST WAYS TO SHOP THE SALE WITH DOUBLE SHOT OF SASS
There are several ways for you to see our favorite picks and best deals! We will be posting about the sale during Early Access and when it goes live to the public. Instastories and posts. Exclusive posts to the LIKEtoKnow.it app. Blog posts. Try-on sessions. However you like to shop our content, we got you covered! We promise not to overwhelm you guys, but we want to share all of the great finds with you all! Here's how to shop with us!
Follow us here on the LIKetoKNOW.it app! We will be posting exclusively to the app and some may not make it on our Instagram.
We have added a Nordstrom Anniversary Sale to our SHOP pages! This will always be updated with our latest posts from LTK. That way if you don't have the app, you can always shop it on our blog.
Check our instastories daily! This is where we will be posting our try-on sessions and where we will let you know when we've posted to the LTK app.
Our LTK enabled posts on Instagram! If you already have the app or plan on getting it, you can screenshot any photo that has a link in the captions and you can instantly shop on the LTK app or on our blog.
Make sure you check our blog periodically for posts on specific categories of the sale. We will be posting about the beauty products that are a part of the sale, shoes, clothes, and accessories.
Now let's get to shopping!
You can easily go broke shopping this sale. So many great pieces that are really hard to pass up. We suggest looking at the catalog, setting a budget for yourself, and narrowing down your must-have pieces! We do this every year before we shop the sale and it really helps! If you have any questions for us while shopping the sale, please don't hesitate sending us an email or DM! By no means are we profesh shoppers, but we're happy to help in anyway that we can.
Xo, H & K