SELF-PORTRAIT DRESS | JESSICA SIMPSON HEELS | TORY BURCH HEELS | DAVID YURMAN RING | DAVID YURMAN BANGLE
Hey, gals!
It's been a busy couple of days for Hailey and I! This weekend we have one of our very best friend's weddings that we will be in AND doing the hair and make up for her + bridesmaids and family! Last time I've worked a wedding and was a bridesmaid was for Hailey's wedding two years ago. Lots of coffee will be in order but I'm just so excited for Tyler and Hanna's upcoming nuptials! It's going to be a fun weekend!
Paul and I also will be leaving for his best friend's friend's wedding in Florence, Italy in two weeks! It has definitely snuck up on us but we are so ready to be gone for two weeks! I've never attended so many weddings in one year, but I have to admit they have all been the most special since they are the closest friends of Paul, mine, and Hailey's.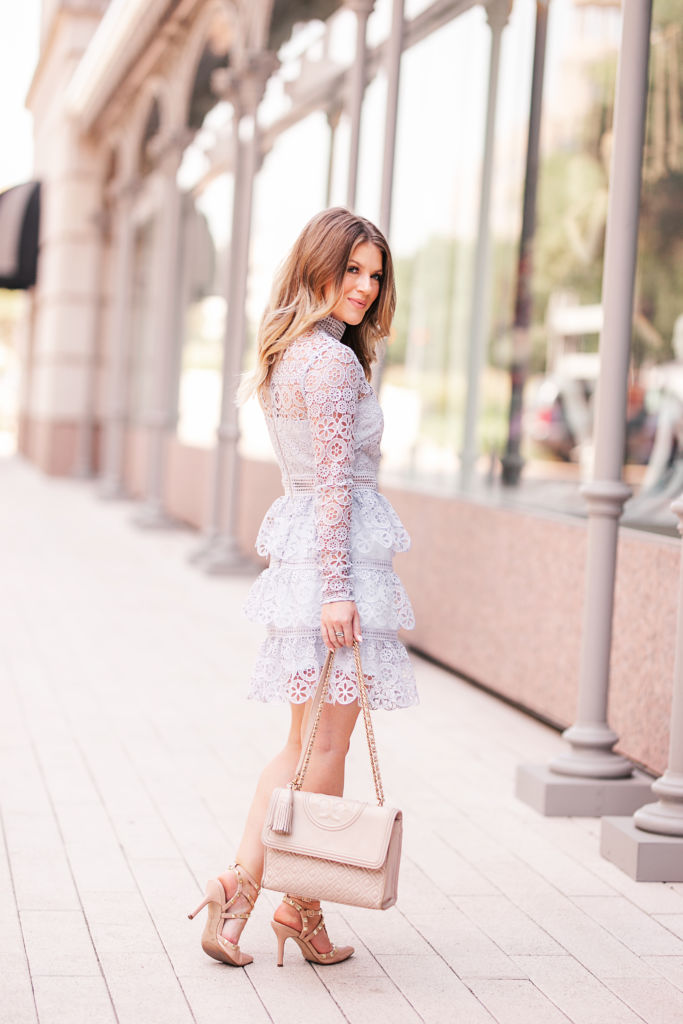 During the Nordstrom sale I got this dress for the wedding in Italy and I DIED when it came in. It's even more beautiful in person and the lace detail is on another level. The price tag would usually detour me from getting it, but since it's in Italy of all places I decided to splurge. I know that's not always an option for myself (I went without manicures and lash extensions for two months for this dress) and many of you so I searched high and low for the most perfect wedding guest dresses at any and every budget. Below I've organized them by hem length, I thought that would be the easiest way for you to scroll through!
COCKTAIL LENGTH DRESSES

MIDI LENGTH DRESSES

MAXI LENGTH DRESSES

Xo, Kailey