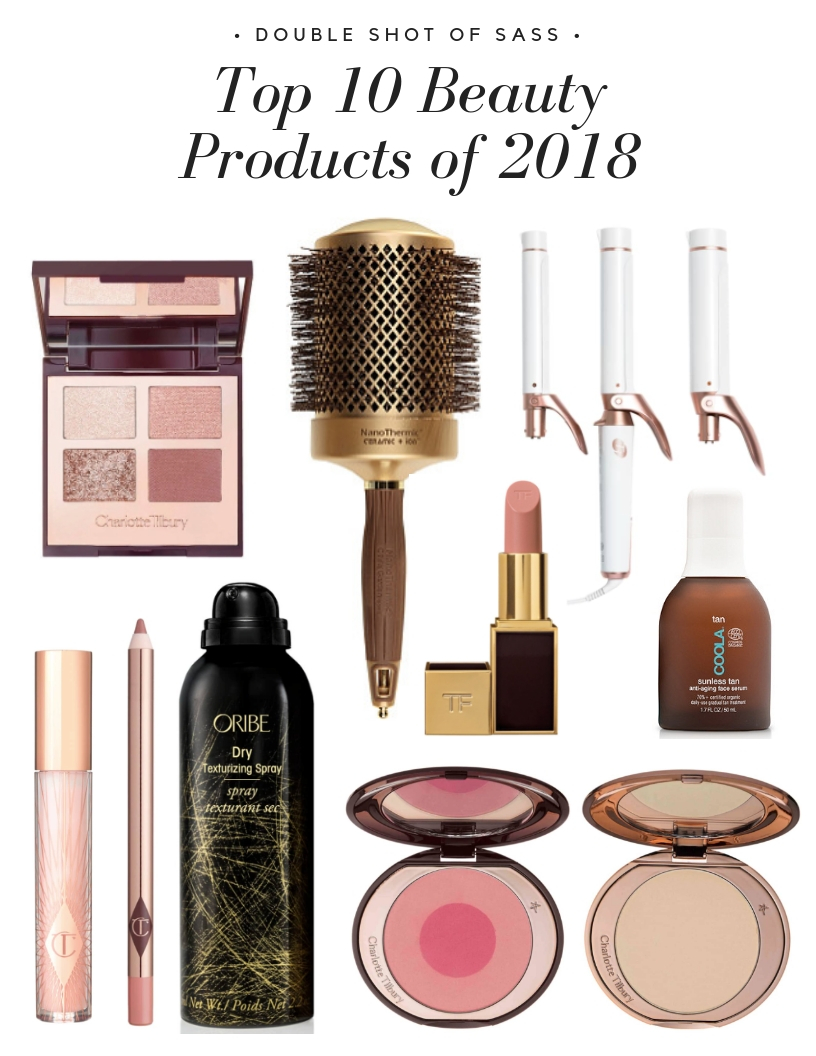 Hey, gals!
Happy New Year! We decided to start 2019 with our favorite topic to chit chat about – BEAUTY PRODUCTS! We thought it would be fun to share with you the most popular products from 2018 in which we adore all of them! You guys kept us so inspired last year to share our best products and we can't wait to continue our love for beauty in to the new year!
Real quick soap box chat before we dive into these 10 products
I was working a wedding a few weeks ago and the photographer (who was a male) came up  while I was doing the bride's makeup and had the audacity to say "Oh, honey! You don't need any makeup. You're beautiful just the way you are and your groom wants to see your face!" I about choked. Not a single person on this earth needs makeup. But there's this huge misconception that if you enjoy doing your hair or makeup that you aren't confident in your God-given skin. WRONG-O! (insert Grinch voice) It's a hobby and something that lets you express your personality, creativity, and artistic self! Beauty products and having fun with our looks has always been something that Hailey and I have enjoyed since we were littles, and I speak for both of us that we feel just as pretty with a bare face as we do with a smokey eye and glossy lip! It's one's inner beauty that makes her a smoke show – but it never hurt anyone to add a little rouge to her cheeks and winged liner to her eyes! Celebrate yourself in a way that makes you feel beautiful!
Now, let's talk about these most popular products of 2018!

Thanks for stopping by! So much love for you all and we can't wait to share our adventures of 2019!
Xo, H & K