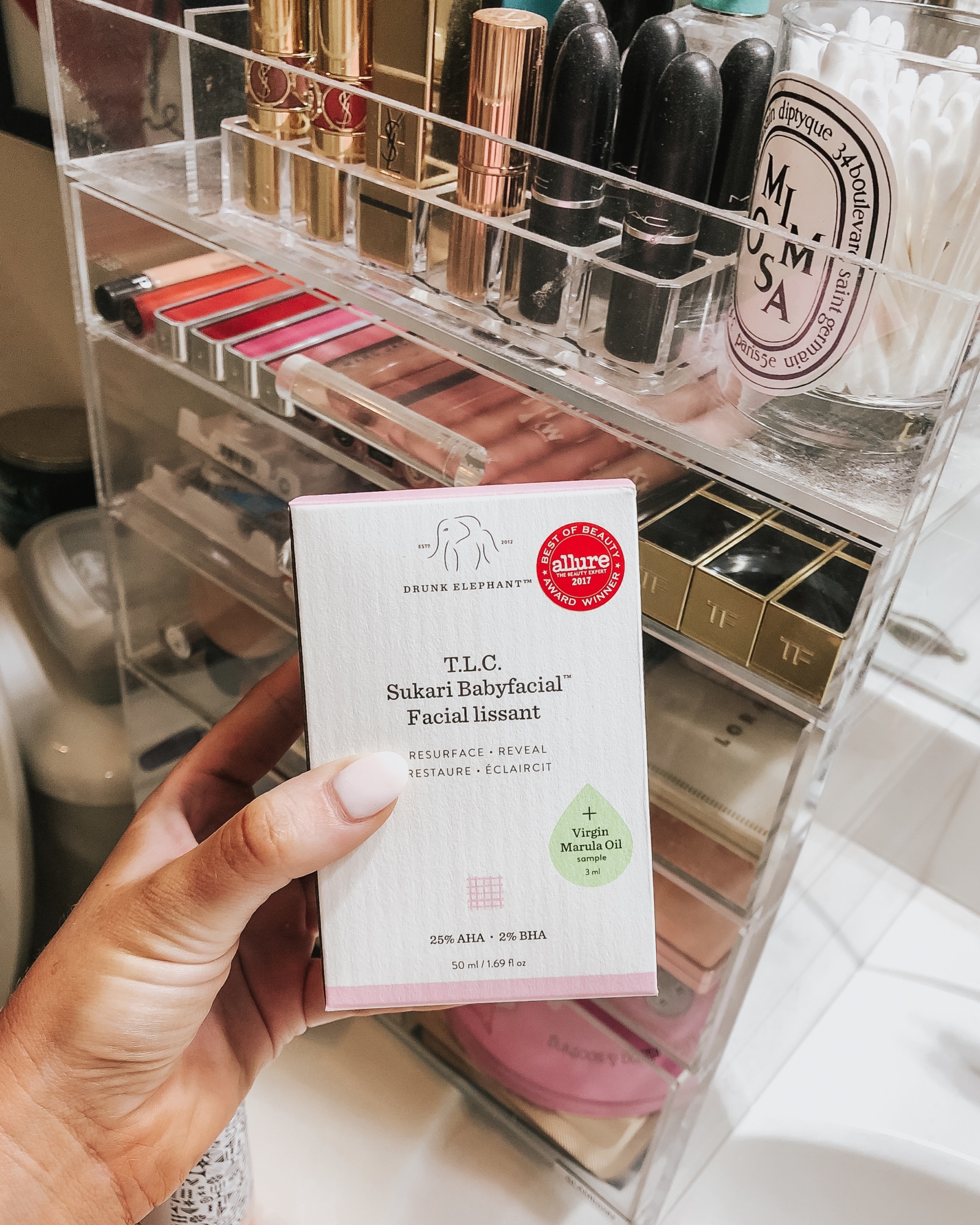 Hey, gals!
As promised, I've rounded up my night time routine products and I'm here to share why I love them so much. I used to be a bar soap and a little moisturizer kind of gal, but as I got older I realized that wasn't working for me anymore. I noticed clogged pores, fine lines on around my eyes and neck, and just dry/lack luster skin. So, I did some research and have found the best night routine cocktail. Hailey and I are almost 25 and it's really never too early to invest in a skin care routine. To be honest, I've dropped a pretty penny on these products but I've seen a world of difference in my complexion.  I've learned working in the beauty industry that the more quality ingredients that are in a product, it's going to have a higher price tag but you're going to see better + faster results.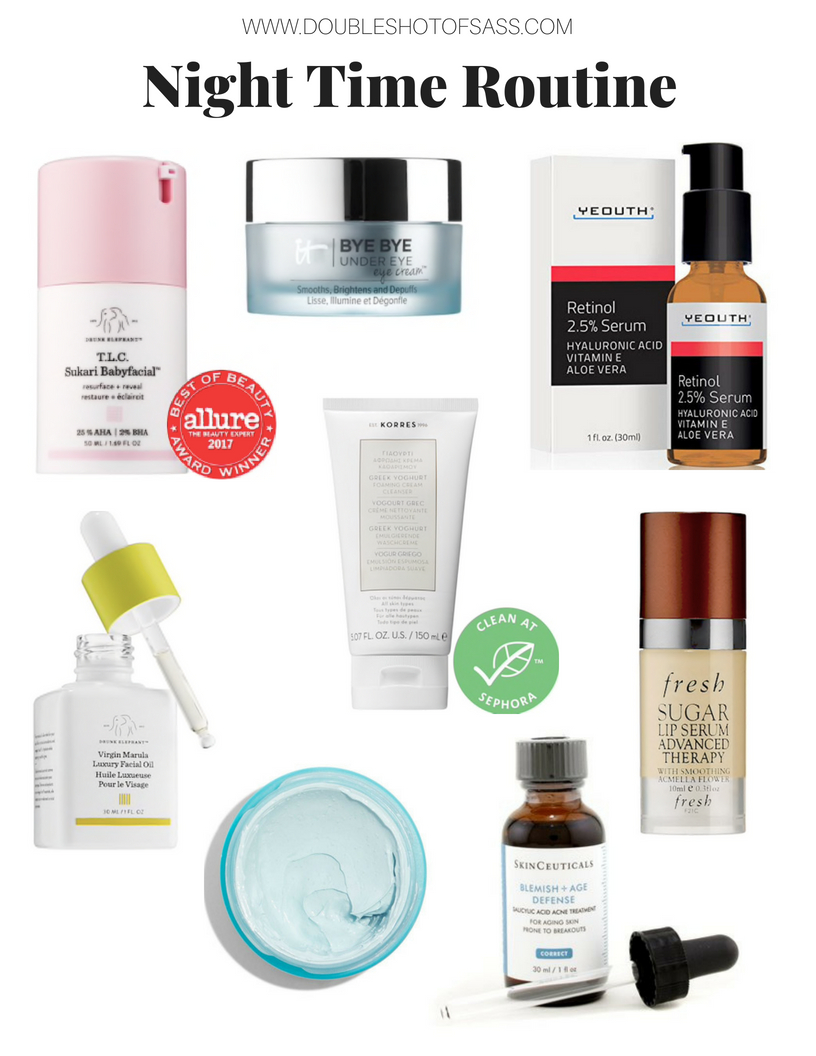 I know it seems like a lot, but it takes me about 5 minutes before bed to apply all of my goodies to my face. Here's how in order I apply and why I love them. Rule of thumb: you apply lightest heaviest.

Cleanse – I always cleanse my face while I'm in the bathtub. I've been experimenting with a lot of cleanser the past year to see what I like the best and I always go back to this one. It smells great, removes all of my make up in one wash, and doesn't dry my face out.

2. Facial – I know you're probably sick of another blogger raving about this product, but it is truly worth every penny. I will say that it burns pretty bad when you first put it on, but it goes away in 30 seconds and you leave it on for 20 minutes. It kind of feels like tiny needle pricks but if you can get through that you will be so happy that you did. It makes my skin so incredibly soft and radiant. I use it 2-3 times a week.

3. Blemish + fine line treatment – pricey but worth it. I haven't had a breakout since using this product. It's incredible. This also burns when you first putting it on and I just tell myself "it's working!" so I don't rinse it off immediately. Great product!

4. Retinol – talk about the benefits of retinol in this post and I mean every word! My skin is noticeably more full and less fine lines. One of my favorite products.

5. Moisturize – this one is the holy grail of moisturizers. It smells amazing and it has a gel like consistency. It feels so refreshing on my face and definitely locks in all goods while I sleep.

6. Eye cream – I can't rave about this product enough. I've been battling dry under eyes for almost a year and this eye cream has definitely helped. I literally tried the cheapest to the most expensive eye creams out there and finally settled on this mid-range priced eye cream and now I can't go to bed without it.

7. Acne treatment – very rarely do I put this mask all over my face, it tends to dry out my skin. I've found it to be a great spot treatment when I have a pesky blemish that won't go away. I just put a little dab on the problem area and get in bed, wash it off in the morning.
The end! I can't skin a single step. My skin has never looked better and I'm scared of what might happen if I skip a step! If you have any questions or comments let me know!
Xo, Kailey