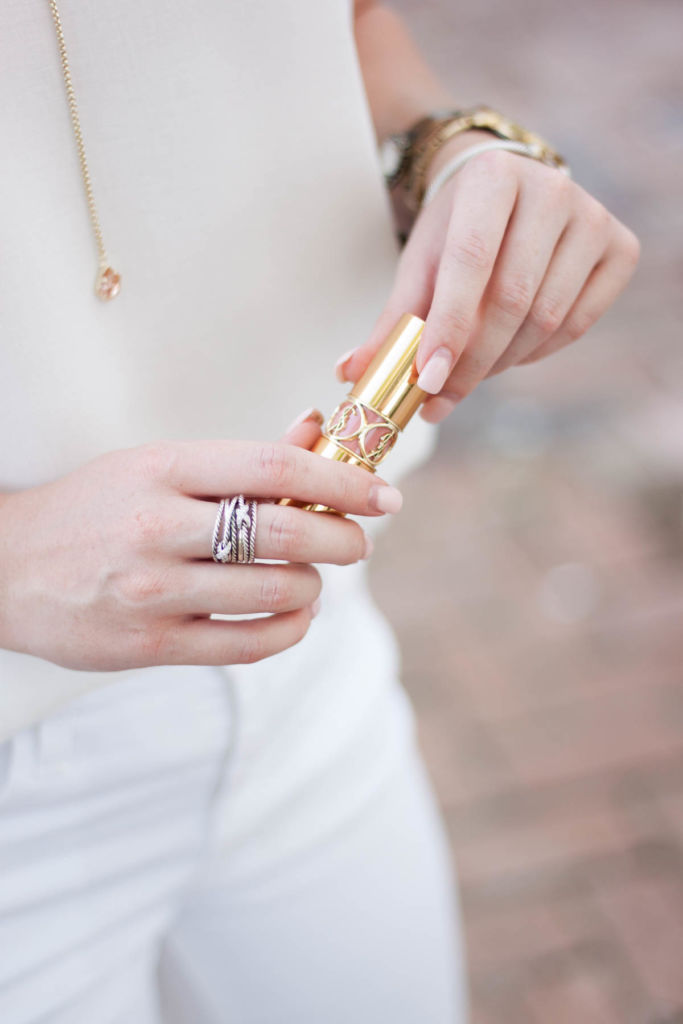 "Just wing it. Life, eyeliner, everything."
I thank the Lord everyday that I get to play with make up and paint faces for a living! If you're doing what you love you'll never work a day of your life! I am a true advocate for self-love and workin' with what you got; however, I love the perfect shade of pink lipstick and the creamiest of eyeliner!
What's your daily make up routine?
I try to be very minimalistic with my make up and this is what I typically wear day to day!
What's your favorite skincare products?
Currently I've been using TULA products: this, this, and this! I use them everyday and the smell oh, so good! And here's the complete list of my favorites!
What's your go-to lipgloss/lipstick?
A look isn't complete without lipstick! I tend to wear nudes and blush pinks on a typical day!
Follow us on Snapchat {handknouis} for product reviews and tutorials! Youtube is in the works! 🙂